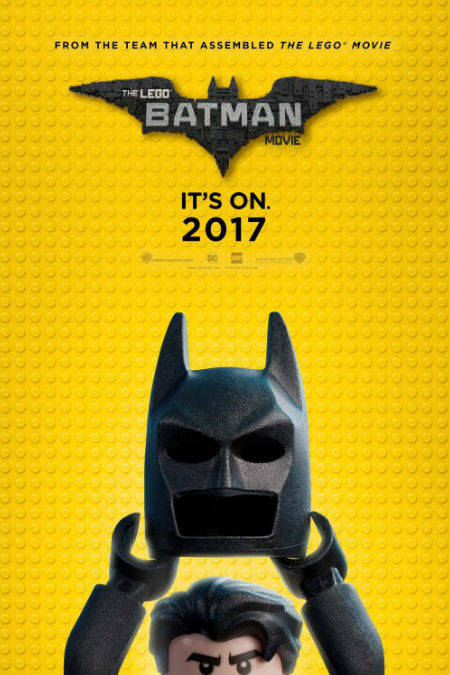 SNAPSHOT
In the irreverent spirit of fun that made The LEGO Movie a worldwide phenomenon, the self-described leading man of that ensemble – LEGO Batman – stars in his own big-screen adventure: The LEGO Batman Movie. But there are big changes brewing in Gotham, and if he wants to save the city from The Joker's hostile takeover, Batman may have to drop the lone vigilante thing, try to work with others and maybe, just maybe, learn to lighten up. (synopsis via Comics Alliance)
Great is the bounty that San Diego Comic-Con bestows upon us.
Such as this new all-hilarious, all-deeply-serious, all-very-not-really trailer for The LEGO Batman Movie – it follows reveals of Robin and Joker earlier in the week – which like its box office-storming predecessor The LEGO Movie like its pop culture franchise with a fairly big dollop of satirical fun.
And they let loose with hilarious observations everything from Batman's unhealthy nocturnal habits, his picking up of a young ward at a charity dinner, Alfred's tough loving, and the dire lack of seatbelts in the Batmobile.
And what is with Robin's predilection for socially-inappropriate pants-less superhero attire?
This film looks like being an absolute hoot when it comes out, as Comics Alliance observes, "the perfect antidote to the contemporary iterations of the character, like Zack Snyder and Ben Affleck's Gritty Dark Knight 2.0."
So if you like your troubled superheroes with more than a dash of silliness and satire, then this is the film for you.
The LEGO Batman Movie opens February 2017.