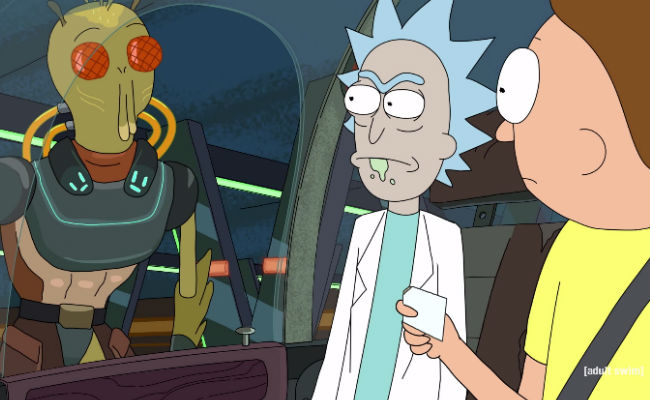 SNAPSHOT
Rick Sanchez (Justin Roiland) is still living with his daughter Beth's (Sarah Chalke) family and causing more trouble than ever. This season the rest of the family, his son-in-law Jerry (Chris Parnell), grand-daughter Summer (Spencer Grammer) and grand-son Morty (Roiland) are dragged into Rick's intergalactic adventures, as he faces new threats and mysteries of his secret past are revealed. Can the family survive Rick's insanity and all the chaos the universe throws at them? (official season 2 synopsis)
Dan Harmon's envelope-pushing animation series Rick and Morty is not for the fainthearted, the easily outraged, or the creatively timid.
Much like Seth MacFarlane's marvelously-warped creation Family Guy, it pushes boundaries so far and fast that they spring back on you before you even know what's hit you, and goes THERE, totally goes THERE, over and over without a hint of an apology, and with a wink and a nod, and tongue fixed most firmly in mouth.
It's gleefully politically incorrect, robustly satirical, wildly colourful, chock full of aliens with attitude, time travel galore and inter-dimensional tripping to places weird and wonderful so fabulously warped that the good men and women of Star Trek must be green with alternate universe envy.
And now, come July 26, it will be back for a second season on Adult Swim!
Now don't just sit there! You have a universe to destroy!
Oh yeah and that thing you heard about Rick and Morty killing The Simpsons. Totally happened …