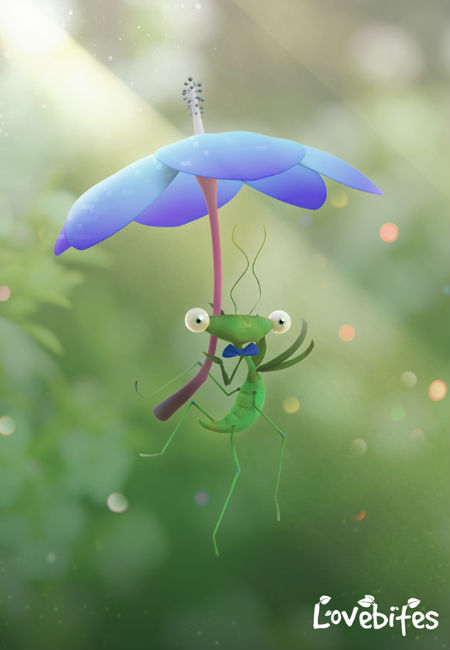 Awww, ain't love edible?
Wait, what? You mean "grand" don't you?
Not if you're a female praying mantis, no.
As Love Bites, a delightful 2014 short film by Agaki Bautista, Aram Davern, Michael De Caria, and Jonathon Iskov (then students at the Academy of Interactive Entertainment Sydney), with music by Peter Lam makes gorgeously clear, love is but an appetiser to a yummy testosterone-laced meal.
Only someone forgot to give the adorable young Cecil the memo.
The young male praying mantis sweetly and naively ties a bow around a pretty red ladybird before setting off for what he imagines will be the realisation of all his romantic mantis dreams.
But as the heads of other male mantises start to fall around him, he realises love may be more of a degustation than a delight.
But might he defy the odds and find sweet insect love after all?
Anything is possible in the magically wonderful world of Love Bites.
Assuming the venus fly traps allow you to live and tell the tale …