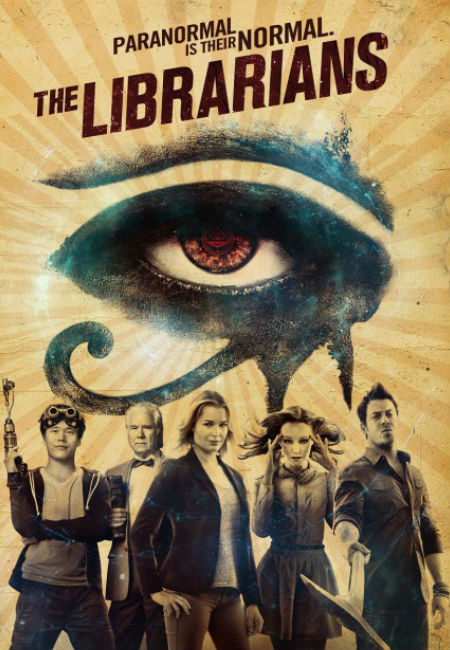 I have longed shows with a quirky, comedic bent that know they're goofy and over the top and unselfconsciously run with it.
Shows like Warehouse 13 and Eureka gave us punchy, emotionally-engaging storytelling and characters you cared about all bedded down in a wildly and colourfully zany premise, and succeeded spectacularly because they know what they were and made glorious, merry fun with it.
The Librarians, which began as a series of telemovies in the mid-Noughties has more than ably jumped into the void created by the cancellation of these two shows, delivering in its three seasons to date, a deliriously silly, witty but decidedly clever blend of mythology, swashbuckling derringdo and some engaging emotional resonance.
Now, it's back for season 4 and this time, it's the Library itself is at the centre of the action as The TV Addict notes:
"But the season-long arc will revolve around the Library itself. With Charlene no longer tethered to the mythical place, one Librarian and one Guardian must tie themselves to the Library so that it can remain grounded to humanity. Jenkins will organize the Tethering Ceremony (which you can get a glimpse of in the video below), which will bond Flynn and Eve to the Library forever and grant them immortality."
As ever, we will be treated to some creatively outlandish fun plot ideas – Santa's brother anyone? Perhaps an infestation of Civil War ghosts? – delightful character interactions between the team and a welcoming sense in our current grim and decidedly un-fun world that life can be pretty magical after all.
Or you know, too much in which case, call The Librarians!
The Librarians season 4 premieres with two back-to-back episodes (including a Christmas-themed tale) on 20 December on TNT.