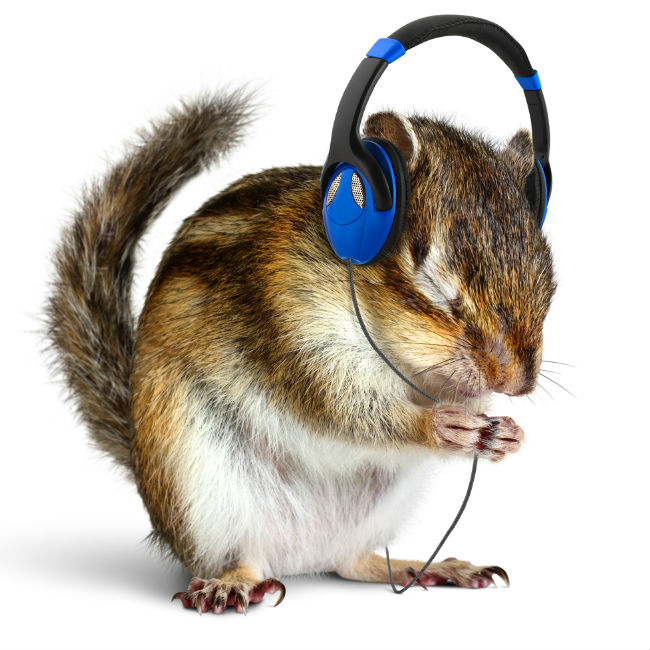 Stop right there! Yes … YOU.
I know modern life is busy af and slowing down seems like anathema, the desperate beats of FOMO drumming mercilessly through every thought and feeling, but there is a real joy and reward in taking a few steps back, finding a seat somewhere and taking things down a notch or 300.
These five exquisitely well-wrought tracks by five very talented artists manage that task with aplomb and in no time at all you will find yourself kicking back and wondering why the hell you didn't do this way sooner.
Let the bliss begin …
"Curly Curly" by Fare Soldi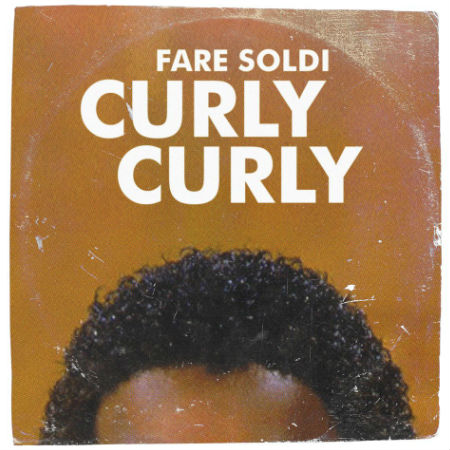 In the bio section of their Facebook page, Italian electronic act Fare Soldi (Luka Carnifull & Santana Pasta) pose this Q & A to their fans (and would-be listeners):
"Smiling while dancing make the people dance better?
Medical research, corrupted by major-driven issues of less importance like deadly diseases, always ignored this matter. But now 2 Italian electronic producers are trying to give an answer."
Trust me, it is an answer you will not only love but will enjoy listening to over and over.
Combining hip-hop and good old-fashioned disco, "Curly Curly" is an instrumental slice of Italo House heaven that is the perfect finish to a fun night out or the best party starter ever.
However you listen to this trumpet-filled, playful track, you will invariably find yourself dancing and in so doing, discover that, yes, smiling to a mischievously fun song while you're dancing does improve the rhythm and the groove.
You're welcome.
"Finding Out More (EDX's Acapulco At Night Mix)" by HAEVN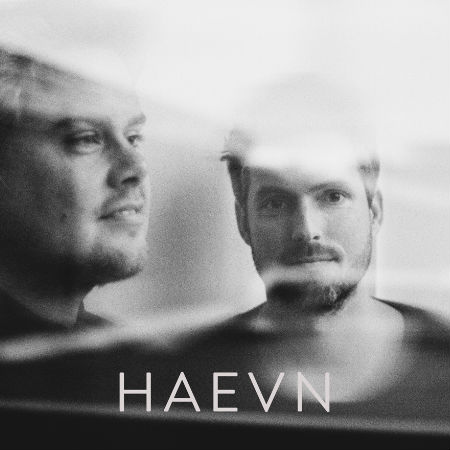 Ensconced in their studio in Amsterdam, where songwriter Marijn van der Meer & film composer Jorrit Kleijnen began their musical journey, HAEVN have crafted some insanely listenable tunes.
It helps, of course, that they enlisted the services of Tim Bran, who's worked with the likes of London Grammar and Birdy, before one track even saw the light of day, but you get the feeling that duo, who found great acclaim way back in 2016 with featured track "Finding Out More" and "Where the Heart is", would have done pretty well for themselves even so.
Now the song that impelled Spotify to label HAEVN as one to watch for 2016 – honestly if you're still watching them now that's totally OK too – "Finding Out More" has received some brilliant remix treatment from Italian DJ and producer EDX (Maurizio Colella) which elevates an already wonderful piece of music still further.
It has been described rather poetically, by Graham Porter at Your Music Radar as "a little deep house, a little sunset and little golden nugget for the ears" which nicely sums up a laid-back, blissfully groovy track given an extra bit of sparkle and zing by this perfectly-judged remix.
"Faded Dream" by Goldmyth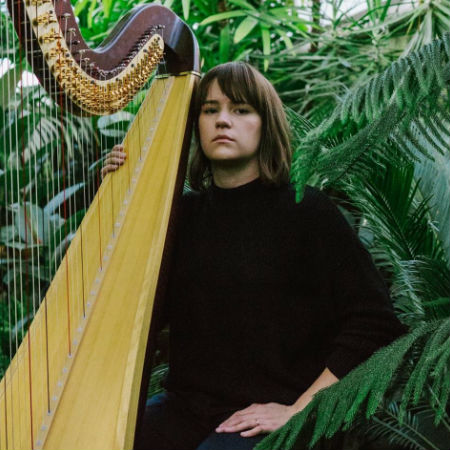 The harp is a wildly-underestimated instrument.
Seen as fey and underwhelming by many, all evidence provided by the immensely-talented likes of Joanna Newsom and Active Child to the contrary, they are never quite given their due.
But if you value deliciously ethereal music, such as that created by Utah-based singer-songwriter Goldmyth, you will come to appreciate how vital a role they play in creating richly melodic musical atmosphere that you can quite happily lose yourself in over and over.
"Faded Dream" is beautiful beyond words, buoyed by the harpist's soft, light voice which is suffused by an exceptional emotional resonance that carries the track aloft.
This is no exercise in light and fey music making – "Faded Dream" may be ethereal in sound but it is a profoundly substantial piece of music that proves a delicately lush counterpoint to her more upbeat pop songs such as "Lover's Letdown".
"I Like Me Better" by Lauv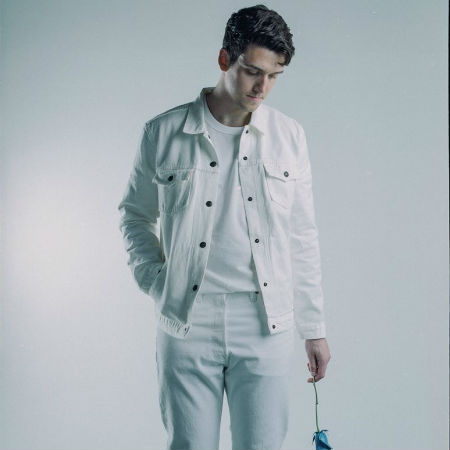 If you've ever wished John Mayer was still making the effervescently-bouyant folk pop of his early days, then you should embrace American musician Lauv aka Ari Staprans Leff with much gratitude.
Bringing his stock-in-trade knack for ruminating with lyrical gift and melodic beauty on the nasty, heartbreaking nature of break-ups to the table once again, he injects a more jaunty air, creating a delicious counterpoint between lyric and melody.
It celebrates how finding romance with someone special elevates all the best parts of yourself, drawing out all the good things, and sending all the crappy parts of you to the back of the class, hopefully to be lost forever.
It's gloriously, sublimely wonderful and it's hard not to agree with We Are: The Guard when they describe this feel good gem thus:
"The song is a neat package of expert arrangements and sweet storytelling and its all quite simple, but in the best way possible. What we mean is that We Are: The Guard can presume that this is meant to be a song you can sing along to, to put you in high spirits, and the tune achieves just that."
"Tip Toe (feat. Casey Cook)" by Tyzo Bloom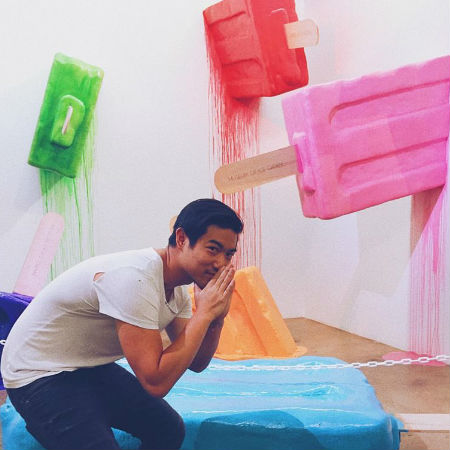 His wonderfully evocative stage name aside, LA producer/songwriter Tyzo Bloom (Casey Chen), has a talent for crafting trippy, beautiful songs that still manage some emotional heft.
In "Tip Toe", which features the delicate vocals of Casey Cook and a dreamy melody that curls and turns around you and settles over you like an old friend who is comforting and ineffably cool all at once, he has crafted a meandering pop gem that talks about taking it slow from someone who simply wants to savour a sublimely-good romantic journey of discovery.
And don't let the simplicity of the sound fool you; there's a lot of good things going on in "Tip Toe" as We Are: The Guard notes:
"Brimming with chimes from what sounds like a digital xylophone, 'Tip Toe' is a feast for the ears that is as playful as it is catchy. Besides the percussion, Cook's vocals construct an atmosphere filled with dreaminess and surreal sense of calm that is the aural version of the chill pill. If death metal gets you amped, this would surely do the exact opposite. Like the other tracks in his library, it is difficult not to feel relaxed after listening to it. Ethereal might be the correct word to describe it."
Ethereal it mostly definitely, the perfect track to usher into chilling, relaxing and brain-relaxing nothingness, something we all need to aspire to from time-to-time, the better to make the most of life's most charged moments.
NOW THIS IS MUSIC EXTRA EXTRA!
Mini-music review: "Ti Amo" by Phoenix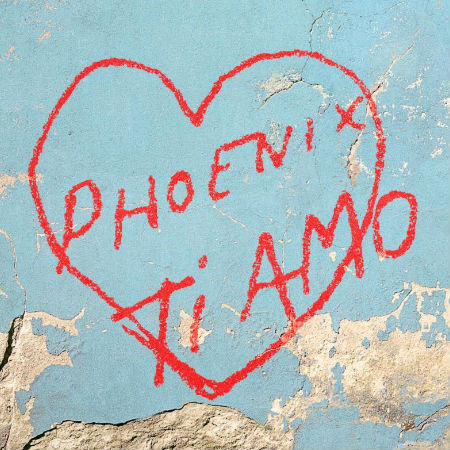 From the get-go, French band Phoenix's new Italian-inspired album, Ti Amo, is adorably, beautifully, dreamily romantic.
It is damn near impossible not to listen to opening tracks "J-Boy" and "Ti Amo" and not swoon as the band, which has always had a way with rich, synth-drenched textures, and muscularity etherealness, drenches in all the feels with a sophistication and insouciance that seems almost effortless.
Powered by hook after earworm-latching hook, the songs of Ti Amo, and indeed pretty much everything Phoenix has ever released, are gloriously, impossibly giddily happy and content, suggesting all the best kinds of things at the best possible time of the year, as SPIN notes:
"Ti Amo is a big, juicy starburst of romantic synth-pop and disco, redolent of Italian summers, flickering like random snippets of Fellini on an improvised beach-towel screen. It suggests nothing more sinister than a roller-skating date; the darkest thing about it is that, being recorded in a Parisian opera house turned tech incubator, it reminds us that everything old and beautiful is now fated to become a tech incubator. Mostly, it's like seeing how many expensive European candies you can fit in your mouth at once, savoring bright layers of contrasting flavors: artisanal pralines and pastel pistachios, pink scoops of sorbet and yellow gelato. I'm not really being rhetorical—this is an album with songs named things like 'Tuttifrutti' and 'Fior Di Latte.'"
Perhaps it's growing up in Versailles, France, or perhaps it's simply being French, a fabulously glamorous people known for their romantic disposition – it may be a cliche but as cliches go, it's pretty good – but Phoenix are the kings of stylish, clever, artfully-constructed pop songs that radiate love, romance, the possibility of endless good things coming your way, and frankly, who doesn't want more of that?
Read more about what led to the album's creation, how it was launched and why Phoenix are so damn cool.