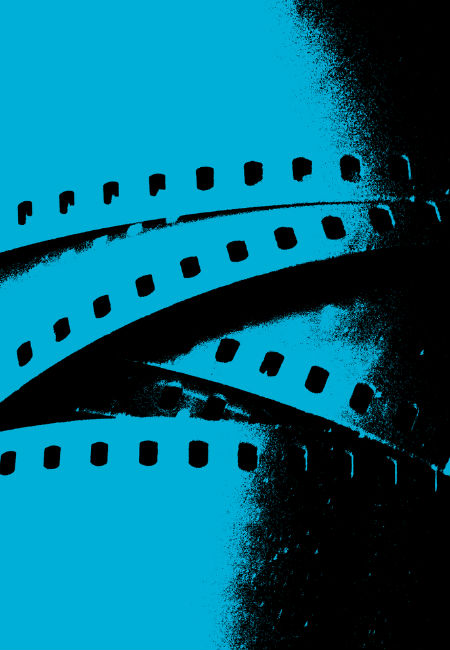 It's full speed ahead in cinema-land right now with a tsunami of amazing movies coming our way thanks to the studios' desperate need to get as many movies out before the end of the year so they qualify for the awards season in early 2014.
With all those amazing movies almost right on our viewing doorstep, it would be easy to miss some of the amazing movies coming our way in the new year.
But fear not, I have gathered together a mix of the two in this instalment, with a selection of movies just around the corner and those a little bit further out that we shall have to wait just a little bit longer to see.
Time once again to grab some popcorn, switch off your mobile phone (just kidding) and take them all in.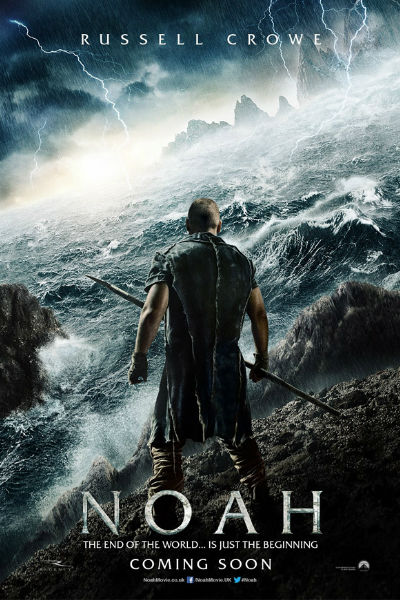 SNAPSHOT
Noah is a close adaptation of the Biblical story of Noah's Ark. In a world ravaged by human sin, Noah is given a divine mission: to build an Ark to save creation from the coming flood. The screenplay was written by Aronofsky and Ari Handel and revised by Academy Award-nominated screenwriter John Logan (Gladiator, Hugo). (source: screenrant.com)
I have spent a life time immersed in the stories of the Bible, thanks to my upbringing as the son of a Baptist minister, and feel a real familiarity with them on all sorts of levels.
Having long since actively left the church itself (though not necessarily my faith), I had long thought that this familiarity had bred a certain contempt for these admittedly dramatic stories but Darren Aronofsky's and his breathtakingly stunning take on the iconic tale of Noah and the apocalyptic flood which only he and his family survived thanks to the hand of God, has me thinking if that is still the case.
Simply put, it looks epically impressive,  is stocked with a bevy of A-list including Russell Crowe as a grimly taciturn as Noah, and as long as the studio doesn't cave in to certain conservative interest groups and tinker too much with Aronofsky's vision, should be well worth the price of admission.
Of course I will need to go there with someone else to keep true to the spirit of the whole "two by two" vibe of the tale.
Noah opens in Australian on 27 March 2014 and USA on 28 March 2014.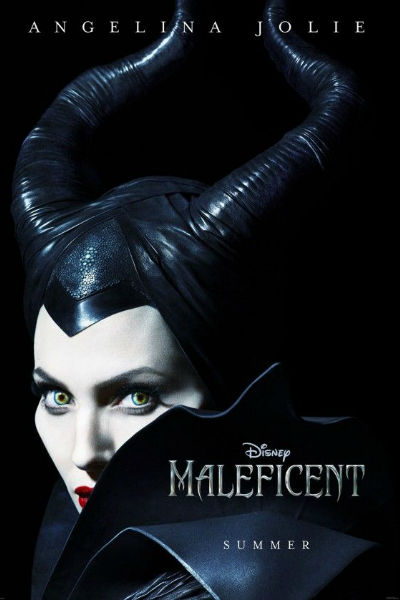 SNAPSHOT
A beautiful, pure-hearted young woman, Maleficent has an idyllic life growing up in a peaceable forest kingdom, until one day when an invading army threatens the harmony of the land. Maleficent rises to be the land's fiercest protector, but she ultimately suffers a ruthless betrayal – an act that begins to turn her pure heart to stone. Bent on revenge, Maleficent faces an epic battle with the invading king's successor and, as a result, places a curse upon his newborn infant Aurora. As the child grows, Maleficent realizes that Aurora holds the key to peace in the kingdom – and perhaps to Maleficent's true happiness as well." (source: disney.wikia.com)
Something wicked this way comes.
And doesn't she look delicious!
Angelina Jolie appears to be the perfect choice to play Maleficent, the central character in Disney's imaginative take on the classic fairytale Sleeping Beauty.
Much like Wicked, it attempts to explain how a corrupted person becomes that way, shading in a more greys into the usual black and white morality of these stories, with a lush, visual aesthetic to match, courtesy of Oscar-winning production designer and visual effects artist, Robert Stromberg (Avatar, Alice in Wonderland).
If Maleficent can deliver a narrative as robust and substantial as the design is awe-inspiringly lavish, this will be a worthy addition to the Disney canon of live action fairytales.
Maleficent opens in USA on 30 May 2014 with no date set for Australia at this time.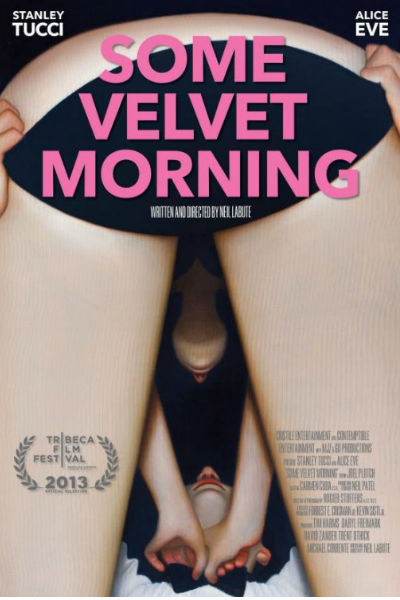 SNAPSHOT
Young and beautiful Velvet (Alice Eve) is enjoying a relaxing morning in her New York brownstone when Fred (Stanley Tucci) interrupts. With suitcase in tow, he enters the apartment with great expectation. Not having seen or heard from Fred in nearly four years, Velvet is clearly surprised. As Fred unloads the reason for his resurfacing, the history and nature of their relationship is revealed. The weight of their reconnection becomes clear as tension mounts and their chemistry reaches its climax. (source: firstshowing.net)
If there is one thing I love seeing at the movies, it's an intricately woven, character-rich, emotionally-deep drama.
And Some Velvet Morning looks like it ticks all those boxes and then some.
Thanks to writer and director Neil LaBute, it has the look and feel of a stage play, one of those delightfully claustrophobic excursions into the human psyche that are demanding, engrossing and never less than compelling.
While some people don't like the physically small scale feel of these types of movies, feeling trapped by the use of usually one well-defined location, I love the drama that unfolds when people have nowhere else to go but into the darkest, most well-hidden recesses of their soul.
Some Velvet Morning opens in USA via video on demand on 10 December and limited cinema release on 13 December 2013.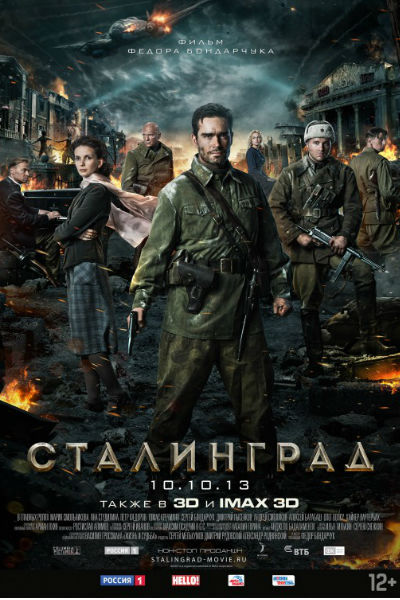 SNAPSHOT
It is 1942. The Soviet army plans to mount a counter-attack on the Nazi forces that occupy half of Stalingrad on the other side of river Volga. But the operation to cross the river is unsuccessful. A few soldiers who managed to get to the other side take refuge in a house on the bank of Volga. Here they find a girl who did not escape when the Germans came. A true romance blossoms in this unlikely place amid the bloodiest battle in the history of mankind. (source: firstshowing.net)
I will be honest – I have never found the average war movie all that exciting to watch.
I much prefer movies like Schindler's List, Life is Beautiful and even Saving Private Ryan which focus on the collateral damage, to use a horribly emotion-less piece of modern jargon, of going to war, the great cost to the people caught up in these nightmarish conflicts.
But Stalinigrad, from Russian director Fedor Bondarchuk, may just persuade to change my well-worn habits.
It is suitably epic, as befits one of the most pivotal battles of World War Two, and was filmed on the sort of massive set you would need to do a film of this magnitude justice.
This is one not to be missed.
Stalingrad opened in Russia and China in October this year; other international release dates are yet to be confirmed.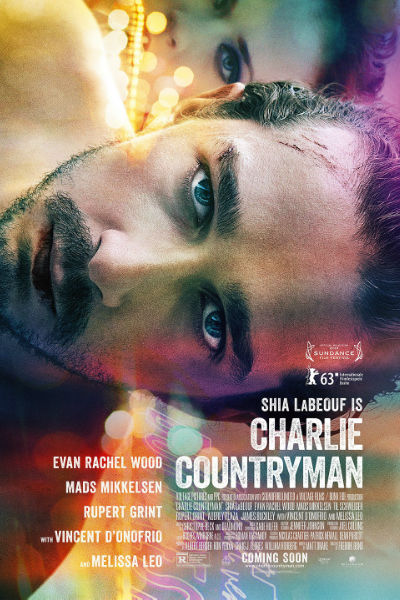 SNAPSHOT
While traveling abroad, Charlie Countryman falls for Gabi, a Romanian beauty whose unreachable heart has its origins in Nigel, her violent, charismatic ex. As the darkness of Gabi's past increasingly envelops him, Charlie resolves to win her heart, or die trying. (source: charliecountryman-movie.com)
Yes indiewire described Charlie Countryman as "Adolescent, Overwrought & Incoherent" in the headline of their review – OUCH! – making it clear that while the narrative is imaginative, the movie falls victim to "the classic transitional mistake many music video directors [in this case Swedish director Frederik Bond] and commercial lensers make by emphasizing style over substance and story."
That hardly bodes well for the movie and does recall the foot-chewing-off angst I experience watching a movie with a similar aesthetic, Only God Forgives, earlier this year.
But call me stupid or endlessly optimistic – either and/or both are likely suitable – but I am hoping it will be worth going to see because I find the highly inventive and impossibly, tragically romantic plot ridiculously appealing.
I may yet to live to regret the decision, and trust me indiewire I have taken your review as a cautionary tale to watch the movie with care, but I still think I will give Charlie Countryman a go when/if it is released in Australia.
Of course that could mean losing my other foot.
Charlie Countryman has just opened in USA in limited release with other countries to follow in early 2014.
And here's a lovely featurette on Saving Mr Banks, which opens in full US release on 20 December and in Australia on 26 December …
And last but not least is the first US TV spot advertising American Hustle, which opens in USA on 18 December 2013 …