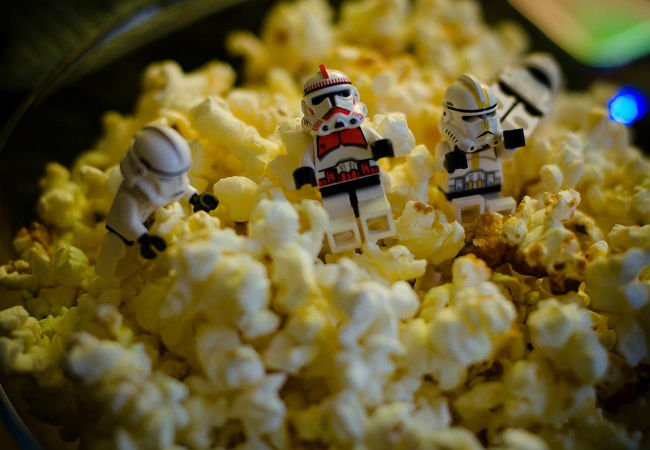 Thanks to the recently staged Toronto Film Festival, at which there were more than 300, count 'em people, 300 films screened, there is a lot on offer out there in Trailer Land (no, not a place but it should be right?).
If I am ever graced with more money than sense (but you know still with the sense part intact since I would use and money wisely in combination: trust me I would), I would love to take a year off, and go to all the major film festivals one after the other.
Granted I would likely get to the point where I'd be expecting everyone I meet to speak in perfectly formed sentences, backlit by exquisite lighting and framed by expert cinematography but it would be worth it just to wallow in all the films that these perfectly formed trailers announce like medieval heralds.
Until that happens however, I will have to satisfy myself with these tantalising trailers and hopefully somewhere the track the movies they are begging me to go and see …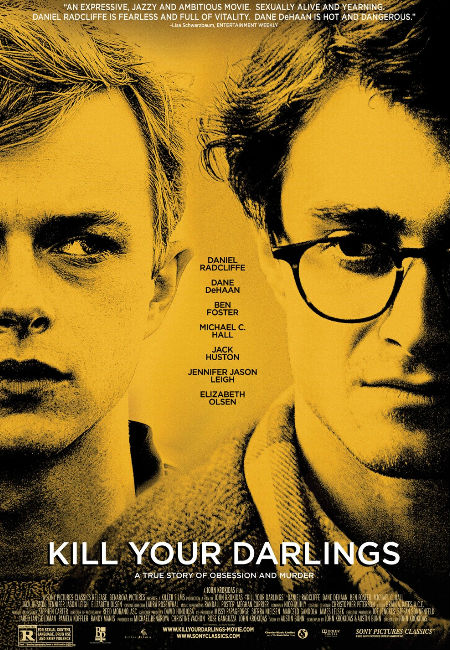 SNAPSHOT
While he is attending Columbia University in 1944, the young Allen Ginsberg's life is turned upside down when he sets eyes on Lucien Carr, an impossibly cool and boyishly handsome classmate. Carr opens Ginsberg up to a bohemian world and introduces him to William Burroughs and Jack Kerouac. Repelled by rules and conformity in both life and literature, the four agree to tear down tradition and make something new, ultimately formulating the tenets of and giving birth to what became the Beat movement. On the outside, looking in, is David Kammerer, a man in his thirties desperately in love with Carr. When Kammerer is found dead, and Kerouac, Burroughs, and Carr are arrested in conjunction with the murder, the nascent artists' lives change forever.

Daniel Radcliffe fearlessly takes on the role of the young Ginsberg on a journey of discovery—to find his sexuality and his voice as a writer. Cowriter/director John Krokidas takes on this less-explored early chapter of the Beats and captures the period with visual flair, kinetic energy, and imagination. Kill Your Darlings is the riveting true story of a crime, a friendship, and the nexus that spawned a cultural movement. (source: collider.com)
He's not your grandmother's Daniel Radcliffe aka Harry Potter anymore.
And in each film in which he features I am impressed more and more with his tremendous acting ability.
There is a subtlety to his acting, a sense that he is disappearing, like all the truly great actors, into his character, almost a must when you are acting in what is essentially a biopic.
It will be fascinating to watch this important era spring to life and especially so with actors of the calibre of Radcliffe, Michael C Hall (Dexter) and Dane DeHaan (In Treatment) playing the parts of the founders of The Beat movement.
Kill Your Darlings premiered at the Sundance Film Festival, and after show at the Venice Film Festival and Toronto International Film Festivals, opens in wide release in the USA on 16 October 2013.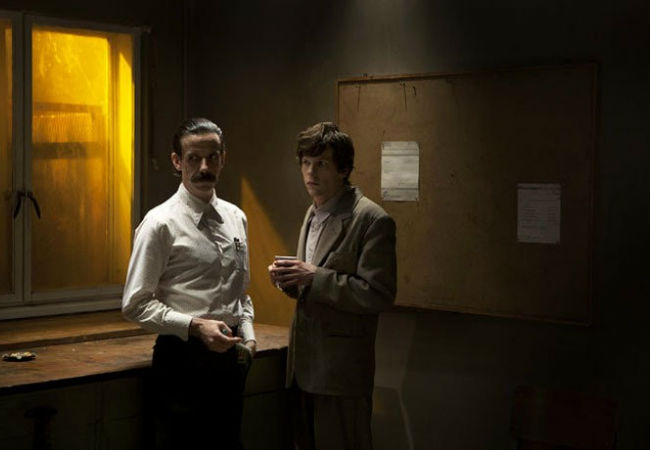 SNAPSHOT
A timid man meets his charismatic and confident physical double who starts taking over his life.

While sitting in a subway car Simon (Jesse Eisenberg) is told to move by passenger despite the rest of the seats being empty; this not an isolated incident as the security guard at work continuously gives him a hard time, his access card never gets fixed, and the supervisor thinks he is worthless. The timid soul watches via a telescope the object of his affections Hannah (Mia Wasikowska) who happens to be a co-worker living in an apartment directly across from him.

When Simon is refused admittance to a staff party where he had made plans to meet up with Hannah, he begins to see his doppelganger who goes by the name of James. James is the exact opposite of Simon in regards to personality as he is cunning and charismatic. The situation spins out of control as James wins the heart of Hannah and blackmails Simon into doing all of his work for him. Simon resorts to extreme measures to rectify the situation. (source: flickeringmyth.com)
As someone who spent much of his early life being treated harshly by certain people, and lacking the confidence (well and truly in place now) to fight back, I empathise very much with Jesse Eisenberg's character Simon.
It's one thing to suffer these indignities in a vacuum; you detest your inability to stand up for yourself but console yourself with the fact that there really is no other option (a soft lie to ease the pain true) and licking your wounds, move on as best you can.
But how much worse when you see someone who looks just like you living the sort of life you wish you could have.
That would be well night unbearable and so it is for Simon who goes to great lengths to win some sort of belated justice.
I daresay I will find this film intensely moving, even if it does have a Gilliam-esque fantastical quality to it.
The Double premiered at the Toronto International Film Festival,  September 2013 – no further release dates available for now.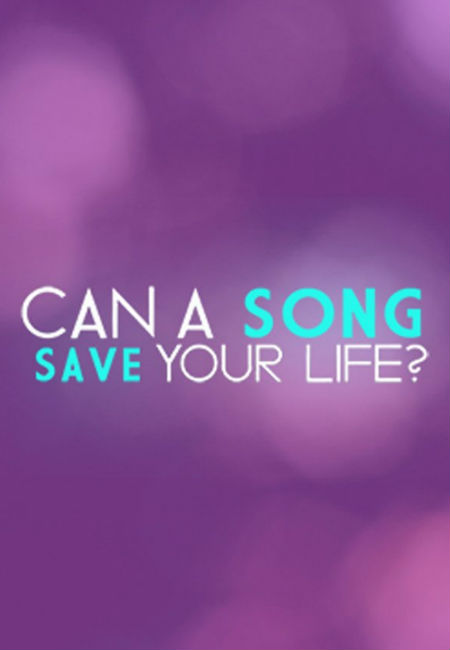 SNAPSHOT
Can a Song Save Your Life? follows Gretta (Knightley) and her long-time boyfriend (Levine) who, seduced by dreams of making it in the big city, move to New York to pursue their passion for music. She's heartbroken when he dumps her for the fame and fortune of a big solo contract, leaving her all on her own. Her world takes a turn for the better when a down-on-his-luck record producer (Ruffalo) stumbles upon her singing during an open mic night and is immediately captivated by her raw talent and inspiring authenticity – they may be each other's last chance to turn their lives around.  (source: comingsoon.net) 
Dreams created. Dreams denied and damn near broken by the one closest to you.
Recovering from that kind of trauma is hard at the best of times but in a big city without any close friends or second options, it would be enough to send you packing for the safety of from whence you came.
It looks like Gretta, heartbroken though she is, is the kind of girl to give up that easily.
And that alone may just be worth the price of admission.
Oddly there is no trailer right now but plenty of reviews – here's a particularly good one at hitfix.com
Can a Song Save Your Life? premiered at the Toronto International Film Festival, September 2013.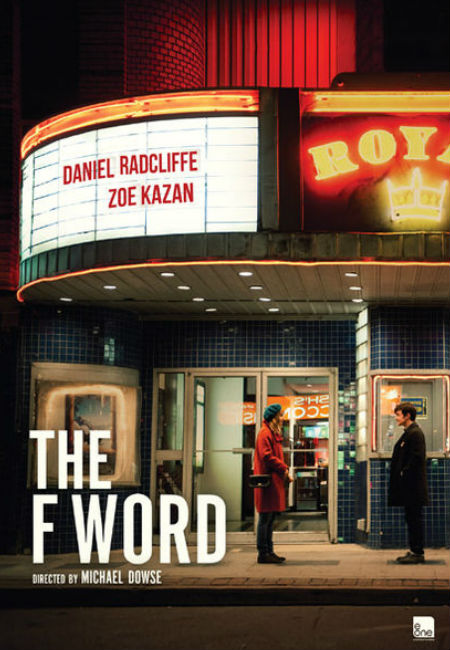 SNAPSHOT
Med-school dropout Wallace (Daniel Radcliffe) is a hopeless romantic who's been repeatedly burned. He has put his life on hold — until he meets animator Chantry (Zoe Kazan). They click immediately; unfortunately, she's already living with her boyfriend, Ben (Rafe Spall). Bucking the odds, Wallace and Chantry become best friends — but with the chemistry between them, can that last? (source: tiff.net)
If you needed any more proof that Daniel Radcliffe is a consummately talented actor, The F Word is most definitely it.
In a marked shift from the intensity of Kill Your Darlings, he shifts gears completely and play a lovelorn young man who's all but given up on life when he meets a woman (the equally talented Zoe Kazan) who could well be the love of his life.
But she is already with someone … what to do, what to do?
Given its indie credentials, I am confidant it won't simply retread all those enjoyably tired rom-com tropes and will give us a realistic, honest portrayal of what it means to fall in love when everything says you shouldn't.
The F Word premiered at Toronto Film Festival, September 2013 and opens in the UK 14 February 2014 (quite apropos).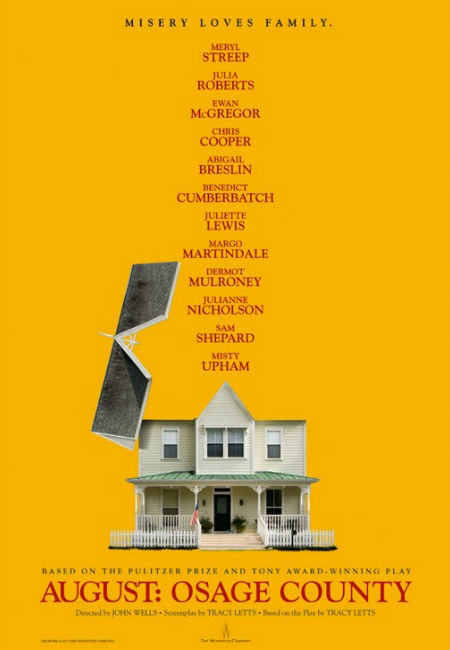 SNAPSHOT
August: Osage County tells the dark, hilarious and deeply touching story of the strong-willed women of the Weston family, whose lives have diverged until a family crisis brings them back to the Midwest house they grew up in, and to the dysfunctional woman who raised them. Tracy Letts' Pulitzer Prize-winning play of the same name made its Broadway debut in December 2007 after premiering at Chicago's legendary Steppenwolf Theatre earlier that year. It continued with a successful international run and was the winner of five Tony Awards in 2008, including Best Play. (source: comingsoon.net)
Families can be messy.
Even the best of them, and mine is pretty wonderful, have their odd little dysfunctional elements, which can either be endearing or ridiculously frustrating.
Or in the case of the Weston family, hilariously rage-inducing.
It's interesting to watch these sort of dynamics finally burst into the confronting open and with the calibre of talents onboard – Meryl Streep! Julia Roberts! Ewan McGregor! Margo Martindale! – you just know that the film adaptation is going to do justice to Tracy Lettes gripping and award-winning play.
August: Osage County premiered at Toronto International Film Festival, September 2013 with limited release in USA from 25 December and in Uk from 26 December before opening worldwide from January 2014.