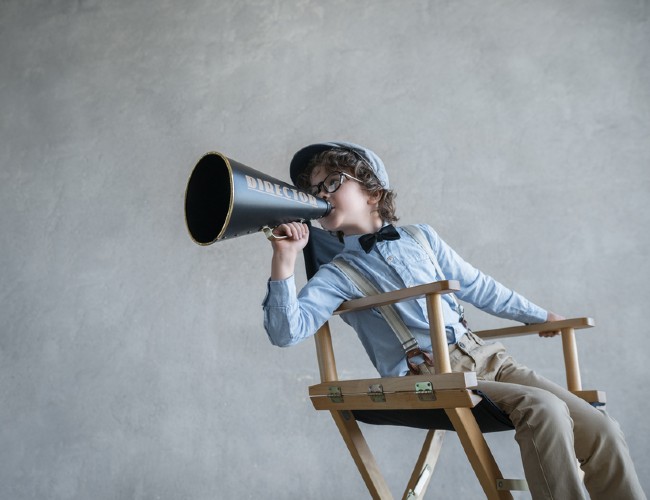 Let's hear it for streaming platforms when it comes to watching films in the time of COVID.
While my preference is always to see films on the big screen in the darkness and escape of a movie theatre, the reality is that even where cinemas are open and operating, getting there when you're always working from home or are doing your best to protect yourself from the pandemic can be difficult.
Platforms like Netflix, Amazon, Disney Plus et al. have meant that I have been able to see a reasonably number of movies when the alternative was often some to none depending on what was being released in the cinemas and my ability to get to them.
Huge cheers too for indie and arthouse and foreign language films here in Australia which have kept flowing onto screens even when the blockbusters have gone running for the 2021 hills (where hopefully box office figures will be healthier).
It's not been a great year by any measure but at least we have some movies to keep us company, including these four compelling titles …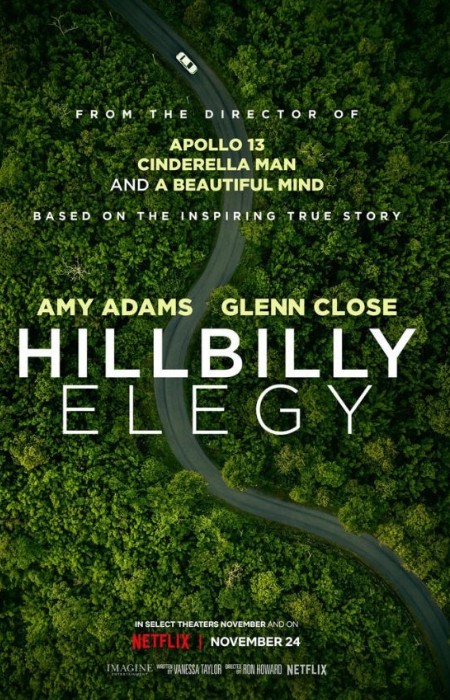 SNAPSHOT
J.D. Vance (Gabriel Basso), a former Marine from southern Ohio and current Yale Law student, is on the verge of landing his dream job when a family crisis forces him to return to the home he's tried to forget. J.D. must navigate the complex dynamics of his Appalachian family, including his volatile relationship with his mother Bev (Amy Adams), who's struggling with addiction. Fueled by memories of his grandmother Mamaw (Glenn Close), the resilient and whip-smart woman who raised him, J.D. comes to embrace his family's indelible imprint on his own personal journey. (synopsis via Flickering Myth)
Hillbilly Elegy premieres on Netflix on 24 November.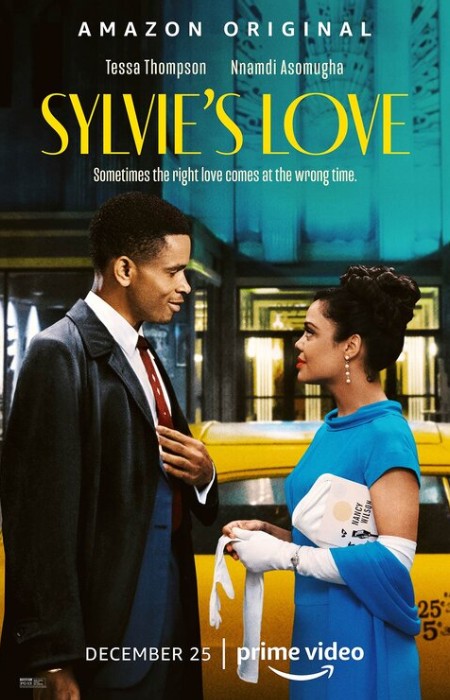 SNAPSHOT
In Sylvie's Love, the jazz is smooth and the air sultry in the hot New York summer of 1957. Robert (Nnamdi Asomugha), a saxophonist, spends late nights playing behind a less-talented but well-known bandleader, as member of a jazz quartet. Sylvie (Tessa Thompson), who dreams of a career in television, spends her summer days helping around her father's record store, as she waits for her fiancé to return from war. When Robert takes a part-time job at the record store, the two begin a friendship that sparks a deep passion in each of them unlike anything they have felt before. As the summer winds down, life takes them in different directions, bringing their relationship to an end. Years pass, Sylvie's career as a TV producer blossoms, while Robert has to come to terms with what the age of Motown is doing to the popularity of Jazz. In a chance meeting, Sylvie and Robert cross paths again, only to find that while their lives have changed, their feelings for each other remain the same. Writer/director Eugene Ashe combines romance and music into a sweeping story that brings together changing times, a changing culture, and the true price of love. (synopsis via Flickering Myth)
Sylvie's Love premieres on Amazon Prime on 25 December.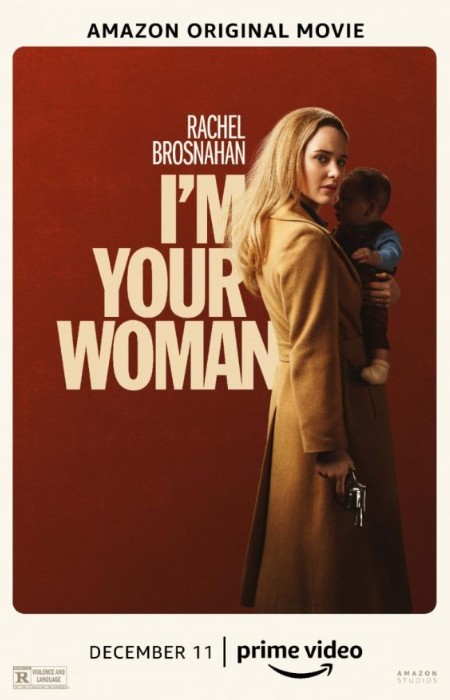 SNAPSHOT
The film stars The Marvelous Mrs. Maisel's Rachel Brosnahan as a woman forced to go on the run with her baby after her husband, a thief, betrays his partners. Joining Brosnahan is the cast are Arinzé Kene, Marsha Stephanie Blake, Frankie Faison, Bill Heck. (synopsis via Flickering Myth)
I'm Your Woman premieres on Amazon Prime on 11 December.
There's a new Sandra Bullock film coming our way!
Even better the film stars not only my favourite actress in the world but also Ryan Reynolds with whom she made sweet rom-com magic back in 2009's The Proposal.
According to Flickering Myth, the upcoming film, Lost City of D, will be "a romantic comedy action film in the vein of Romancing the Stone.
Done and done – take me to the cinema now, please!