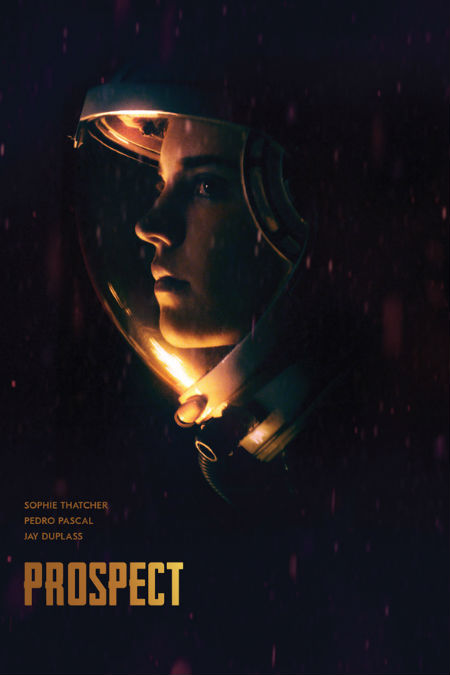 SNAPSHOT
A teenage girl and her father travel to a remote alien moon, aiming to strike it rich. They've secured a contract to harvest a large deposit of the elusive gems hidden in the depths of the moon's toxic forest. But there are others roving the wilderness and the job quickly devolves into a fight to survive. Forced to contend not only with the forest's other ruthless inhabitants, but with her own father's greed-addled judgment, the girl finds she must carve her own path to escape. Prospect is co-directed by filmmakers Chris Caldwell and Zeek Earl, both making their feature directorial debut after a few other shorts. (synopsis (c) First Showing)
Considering the multiplicity of roadblocks that line the road to film production, it's a wonder that any films get made at all.
Tales are legion of screenplays languishing in development hell for ages and many a film gets proposed but only a precious (and some not so precious let's be honest) make it to the big screen.
While no one can say for certain if a test short film improves the chances of a feature film seeing the light of cinematic day, but in the case of Prospect, based on a 2014 short film, it certainly can't have hurt.
Debuting at this year's SXSW Film Festival, the film by directors Chris Caldwell & Zeek Earlm, and starring Jay Duplass and Sophie Thatcher, has made the most of the favourable reaction to its short film incarnation, serving up what looks like a taut, cerebral but still very tense and action-packed story.
Reports from SXSW indicate that this is the case, confirmation that the film described by Slash Film as an "eerie space Western", is exactly what the sci-fi doctor ordered.
Prospect debuted at SXSW this year with wider release yet to be confirmed.