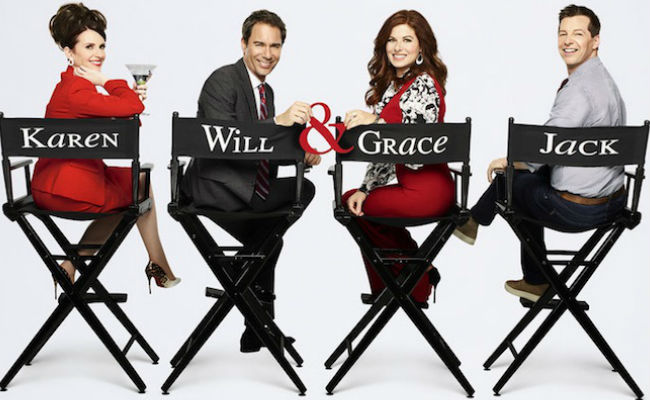 I am always torn when a TV show I once loved or a long-dormant movie franchise comes back from the pop culture dead.
On the one hand, my inner fan boy/girl/pop culture tragic is cartwheeling its way across the park, exuberantly happy to be reunited with old televisual friends.
But then there is the part of me, stung by Bewitched, Dad's Army and CHiPs revivals – yes I have received therapy and am on my way to healing; alas the nightmares continue – that shudders at the very idea.
The interesting thing about the announcement of the return of Will & Grace, which ran on NBC from 1998 to 2006, is that my reaction encompassed all of the former dynamic and none of the latter.
Such was my faith in the strength of the classic sitcom, which was as funny in its then-final season as it was in its first and which played a huge role in helping people to understand that LTGBQI people were just like them (well mostly, bar the obvious), and its creators David Kohan & Max Mutchnick, and stars Eric McCormack (Will), Debra Messing (Grace), Megan Mullally (Karen) and Sean Hayes (Jack), that I just immediately assumed it would be awesome.
The latest trailer, which gives us a heady mix of classic scenes, interview snippets and new episode glimpses, is proof that the team behind Will & Grace haven't lost a single beat.
Will & Grace season 9 will air from 29 September on NBC in USA and on Stan here in Australia.