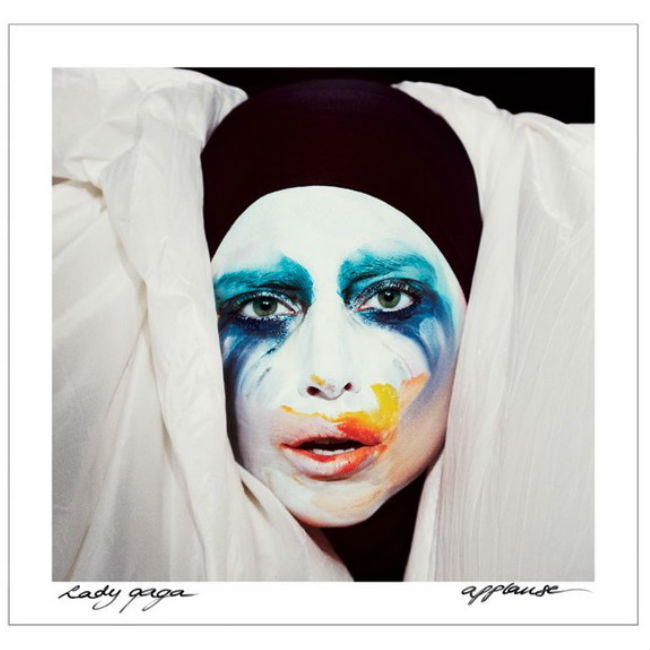 She has been uncharacteristically quite of late – a combination of lull between albums and time out for major hip surgery – with her only major appearance the singing of the US national anthem at a New York pride rally on 28 June this year, but all that is set to change with the exciting announcement that the artist who brought us the insanely addictive pop gems "Poker Face" and "Just Dance", and a dress made out of meat, is set to release her third studio album, ARTPOP on 11 November.
It will be preceded by the single "Applause", the cover for which was previewed on wwd.com, along with an extensive phone interview with Lady Gaga herself during which she had this to say about the new single:
"I'll tell you that it is very fun. And that it's full of happiness, because what I'm saying in the song essentially is that I live for the applause. I live for the way you cheer and scream for me. Give me that thing that I love. Put your hands up, make them touch."
While WWD.com notes that it sounds suspiciously like she is quoting the lyrics from the song itself, it does speak to a theme that began in earnest on her first album Fame (2008) and its follow up EP, The Fame Monster (2009), albums which spoke to the artist's love of the spotlight and her need to constantly be in bright, if demanding glare.
It is not a blindly slavish devotion with her music recognising both the benefits and the curse of being in the public eye.
While fame has undoubtedly given Lady Gaga and her Haus of Gaga (a creative collective based on Andy Warhols' Factory), which includes, according to WWD.com, "van Lamsweerde and Matadin, Brandon Maxwell, the Haus fashion director, her hair and makeup artists and other artistically inclined friends", an amazing platform on which to exercise her extensive musical talents, it has also demanded a great deal of it as she admitted announcing the release of "Applause" on 19 August this year via her Little Monsters social networking site:
"ARTPOP as they pry the single from my bleeding fingers. It's a scary thing to revisit those things underneath, the pain in your past. but all I found was raw passion." (source: digital spy.com.au)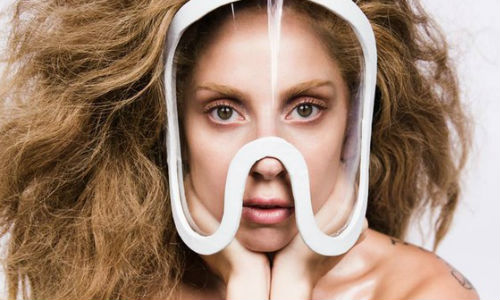 Whatever the pain involved in bringing the new album to fruition, it is also meant some profoundly satisfying collaborations for the delightfully idiosyncratic artist with ARTPOP involving some deeply profound artistic collaborations with artists such as Inez & Vinoodh, Robert Wilson, Marina Abramovic (who also recently mounted an exhibition with Jay Z), and Jeff Koons, which will be exhibited, after a fashion at an ArtRave on November 10.
It reflects the fact that Lady Gaga sees herself, according to complex.com, as "an artist first [having] previously collaborated with visual artists like Nick Knight, Steven Klein, and Terence Koh. Photography duo Inez & Vinoodh also directed her "Yoü And I" series of fashion films and photographed her for V magazine."
This flurry of artistic brilliance will all feed into an app that is being released with ARTPOP which promises to be "a musical and visual engineering system that combines music, art, fashion, and technology with a new interactive worldwide community."
While the sound of the album itself is still a closely guarded secret – all Inez van Lamsweerde would say, quoted on wwd.com, was that ""It's true Gaga. You can't get it out of your head." – we don't have long to wait to find out what the next stage of this remarkable pop icon's sound will be like.
If the art accompanying it is any guide, we're not going to be disappointed.
Lady Gaga's return appearance to the stage will be at MTV Video Music Awards on 25 August, six days after Applause drops. (You can now pre-order ARTPOP on the same day.) ARTPOP releases 11 November.
Here's one of my favourite Lady Gaga tracks, "Alejandro" from her The Fame Monster EP …