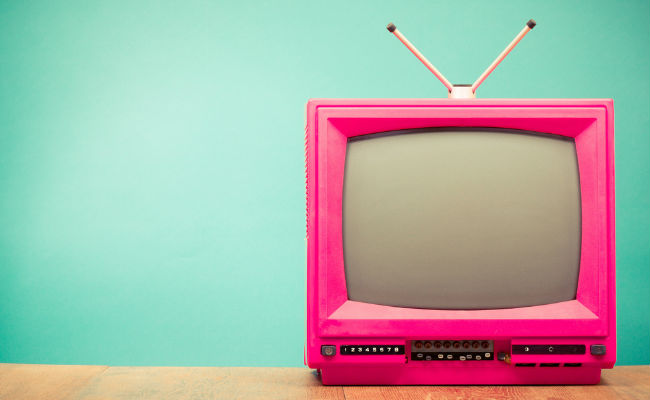 Back in 1979, Rupert Holmes released a song called "Escape (The Piña Colada Song)" which mused that all you really needed was a shared love of Piña Coladas, getting caught in the rain, and making love in the dunes at midnight to effectively get away from the banality of the everyday (in this case a tired old love affair).
To this list, which to be fair is hardly exhaustive (it wasn't meant to be of course; you can only fit so much in a 3 minute pop song), I would add some imaginatively-premised, well-written sci-fi or fantasy shows like Colony, The Expanse and The Shannara Chronicles, all of which made their trailer premieres at the recently-staged San Diego Comic-Con.
All of them whisk you off to places and times and lands far removed from your own, and which to one degree or another, make you infinitely glad your life is as happily banal as it is.
Because intoxicating though adventure and great drama might be, it comes at a price.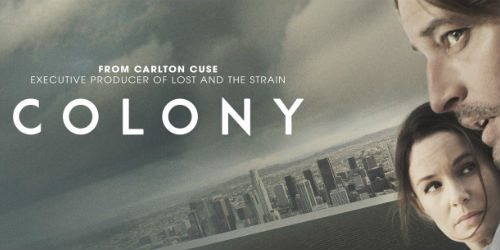 Earth, possibly the most invaded planet in the galaxy – I sometimes imagine a long line of alien ships stretched out to Pluto waiting for their chance to have a crack at the "Blue Planet" – is up to its neck in aliens again.
But these extraterrestrial invaders are, rather cleverly, keeping themselves hidden away, letting their human collaborators do their bidding for them, remaking our world in their unseen masters' image.
Naturally not everyone on planet Earth thinks this is a super good idea with many choose to rebel against their new oppressive overlords.
The central characters in Colony, Will and Kate Bowman (played by Josh Holloway, Lost, and Sarah Wayne Collies, The Walking Dead) face an invidious choice when Josh is captured by the occuupiers while trying to find his 12 year old who has been spirited away from a fortified, occupied L.A. – do he collaborate or rebel? Does he even have a choice?
Colony, from the hand of Carlton Cuse (Lost, The Strain) looks like the TV love child of Falling Skies, and House of Cards, an alien invasion drama that rests just as much on realpolitik as it does on humanity's desperate fight to remain free.
Colony premieres a 10 episode season on USA Network in the US autumn.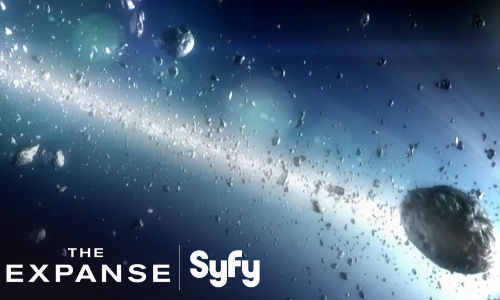 If you were told, 200 years into the future, that more trouble and death awaited you if you headed out into our now fully-settled solar system to find just one woman, would you go?
If you're Detective Josephus Miller (Thomas Jane) and first Jim Holden (Steven Strait), the first officer of the ship taking Miller to his destination, then you most definitely would.
You would be unaware however that the woman you seek, one Juliette Andromeda Mao (Florence Faivre) is the key to a vast conspiracy, and by the time you do find out, you will be left with one choice – fight or walk away and let hidden powers of nefarious intent get their way.
Based on the epic series by James S. A. Corey, syfy's new series, The Expanse, promises intrigue, adventure and humanity on a grand and gripping scale.
The Expanse premieres its first 10 episode season this December on syfy.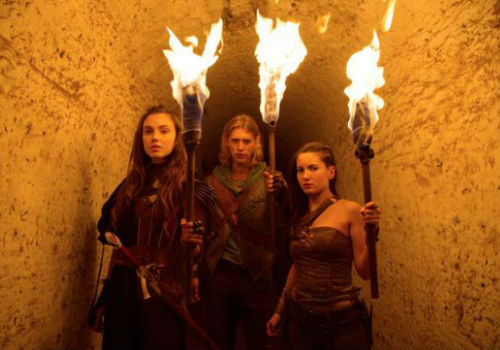 You want more epic? You may have more epic!
This time all the epicness is flowing from an adaptation of Terry Brooks' The Shannara Chronicles which is set, according to Deadline, "thousands of years after the destruction of our civilization. The story revolves around the Shannara family, whose descendants are empowered with ancient magic and whose adventures continuously reshape the future of the world."
Filmed in New Zealand, and drawing inevitable comparisons to Game of Thrones and Lord of the Rings – Terry Brooks has hosed these comparisons especially to the former show – The Shannara Chronicles is, Brooks affirms, essentially one family's magic-fuelled quest to build a life for themselves in this brave new world.
The buzz so far is that, like Outlander before it, the show is going to be true to its source books, visually immersive and impressive, with its compelling narrative very much intact.
The Shannara Chronicles premieres on MTV in January 2016.