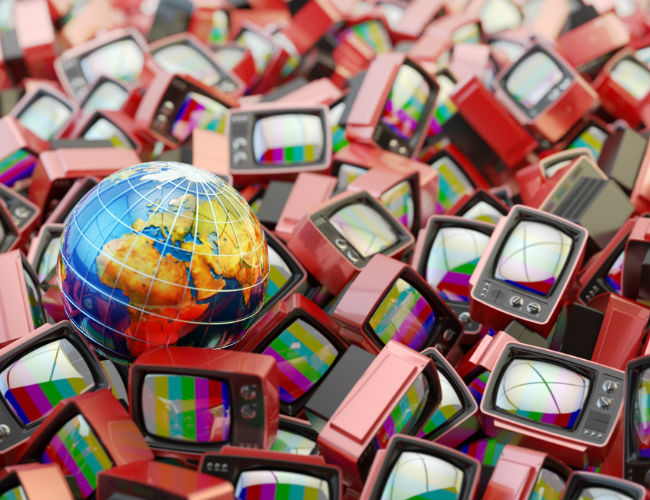 We are officially in the new Golden Glut of TV.
Yes I know I am supposed to say "golden age" and yes it is in many ways, but when your cable PVR and Netflix (and in Australia) Stan are crying out for viewing attention to the point where you almost need to take a year off just to catch up on all the outstanding episodes, I'd say glut is way more accurate.
On the plus side, it means that there are way more really great or promising shows circulating and way more chance to someone with an quirky, extraordinary vision to get their show made.
So behold three shows with premises that may sound a little kooky but which, judging by the trailers at least, look like they have a real chance of working.
And yep, ensuring we never leave the house again … order me a large pizza will ya?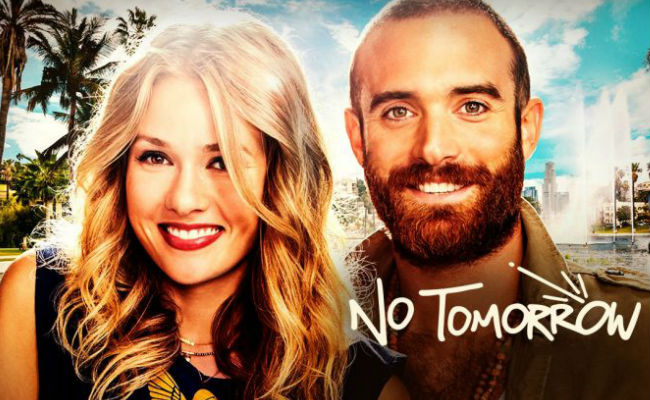 SNAPSHOT
The series centers on a risk-averse quality-control assessor (Tori Anderson), who falls in love with a freewheeling man (Joshua Sasse) who lives life to the fullest because he believes the apocalypse is imminent. They embark on a quest together to fulfill their individual bucket lists, with comedic and poignant results. (synopsis via Slash Film)
So here's the thing – you're an over-anxious person with a trainwreck of a career, weirdly unsupportive friends and a fear of Listeria affecting Ruderbager potatoes and by chance you meet the man of your dreams at a market one day.
What do you do?
Well if you're most people, you'd embrace this once-in-a-lifetime slice of magical kismet, carpe diem the hell out of the romantic opportunity and don't look back.
But then you wouldn't be Evie, a woman so afraid of life she second guesses her second guesses.
But fate intervenes, she gets to know Xavier (with an "X") and he's everything she could hope for … until he tells the world is ending in just over eight months – damn asteroids! – and she needs to prepare.
Uh-oh … but then things look up when he inspires her to start ticking items off her bucket list – OK first she has to come up with a bucket list! Yeah she's not been that forward looking to be fair – which transforms her life in ways she never expected.
Channeling the same kind of sweetly quirky but meaningful energy that is the hallmark of Jane the Virgin and Crazy Ex-Girlfriend, No Tomorrow looks like another beautifully-written touchingly substantial show for the CW which has shown a real penchant for these types of TV series.
This looks like one show you should be adding to your viewing bucket list, imminent death by asteroid notwithstanding.
No Tomorrow premieres on CW in the northern autumn this year.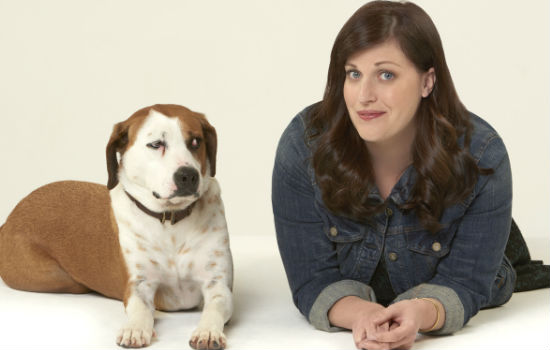 SNAPSHOT
Based on the web series of the same name, Downward Dog is about a struggling millennial, Nan ("Fargo's" Allison Tolman), from the point of view of her lonely and philosophical dog, Martin. One session at obedience school already makes them realize that even at their worst, they may be the best thing for each other. The series stars Tolman, Lucas Neff as Jason, Kirby Howell-Baptiste as Jenn, Barry Rothbart as Kevin and Mo Collins as Kim. (synopsis via Variety)
Yeah I hear ya – a show about a woman who feels like life has left her behind and her neurotic, disillusioned dog who talks doesn't exactly make you think quirky clever TV.
But watch the trailer and tell me that it doesn't go way deeper and feel way more poignant and emotionally resonant that you might have expected.
There is innately touching about the way this web series-turned-network series, which came from an idea by Michael Killen, the co-founder of VFX outfit Animals who gave the world the Taco Bell chihuahua, who over time worked his idea into something markedly different from just another tired riff on Look Who's Talking, about the way this show looks at life.
You can't help but laugh at Martin's wry observations and his totally erroneous ideas about what Nan does with her day, and to empathise with how much he loves his owner who try as she might can't quite get life humming along in the fast land of success.
And be moved by how much Nan needs Martin whether she's fully appreciative of that all the time.
At the end the show, which shoots in Pittsburgh is about belonging and how that's the most wonderful thing any of us can have.
Oh and a non-emotionally terroristic cat … yeah that's good too.
Downward Dog premieres soon on ABC.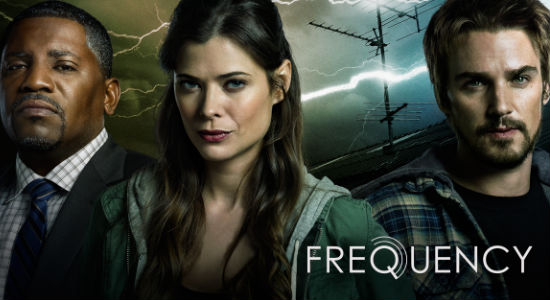 SNAPSHOT
Detective Raimy Sullivan (Peyton List) has always wanted to prove that she is nothing like her father. In 1996, when Raimy was eight years old, NYPD Officer Frank Sullivan (Riley Smith) left Raimy and her mother, Julie (Devin Kelley), behind when he went deep undercover, got corrupted, and got himself killed. Or so the story has always gone. Few people knew about the secret undercover sting operation Frank was really charged with, led by Stan Moreno (Anthony Ruivivar), who has now risen to Deputy Chief of Police. Frank's former partner, Lieutenant Satch Reyna (Mekhi Phifer), is now Raimy's mentor and friend, and he has urged her to let go of the hurt and anger she still feels about Frank's disappearance and death, but the old pain still lingers. Raimy can barely bring herself to discuss Frank, even with her devoted boyfriend, Daniel (Daniel Bonjour), or her childhood friend, Gordo (Lenny Jacobson). Now, twenty years later, Raimy is stunned when a voice suddenly crackles through her father's old, long-broken ham radio – it's Frank, somehow transmitting over the airwaves and through the decades from 1996. They're both shocked and confused, but Raimy shakes Frank to the core when she warns him that the secret sting he is undertaking will lead to his death. Armed with that knowledge, Frank survives the attempt on his life. But changing history has dramatically affected Raimy's life in the present – and there have been tragic consequences. Separated by twenty years, father and daughter have reunited on a frequency only they can hear, but can they rewrite the story of their lives without risking everyone they love? (synopsis via Screenrant)
Who among us hasn't longed to go back and changed some part of our lives, particularly a traumatic or sad episode that despite our best efforts continues to case a shadow over our lives?
Frequency (2000) which starred Jim Caviezel and Dennis Quaid as a father and son who find each other in the most mysterious of circumstances and find expected resolution and healing, spoke to that often unmet need to tie up those loose ends, to fix the often unfixable.
And now, as part of a trend running rampant to varying degrees of success in the TV industry, it is being revived as a TV series but this time with an estranged father/daughter combo that takes as it's central idea the idea of reconnecting when the possibility of that had been stymied by forces beyond anyone's control.
The series comes with a sting in the tail though thats the movie didn't fully explore – what happens if resolution in area of undealt with pain causes another hitherto whole part of your life to be negatively, almost disastrously affected?
Yes happy endings are enticing and we all want them but how much of a price are we prepared to pay to get them?
Frequency premieres 5 October 2016.