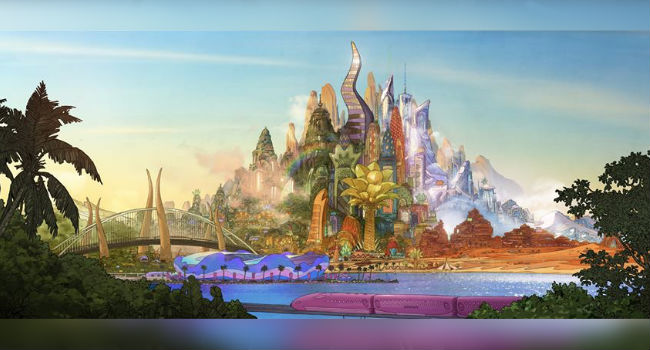 SNAPSHOT
The modern mammal metropolis of Zootopia is a city like no other. Comprised of habitat neighborhoods like ritzy Sahara Square and frigid Tundratown, it's a melting pot where animals from every environment live together—a place where no matter what you are, from the biggest elephant to the smallest shrew, you can be anything. But when optimistic Officer Judy Hopps arrives, she discovers that being the first bunny on a police force of big, tough animals isn't so easy. Determined to prove herself, she jumps at the opportunity to crack a case, even if it means partnering with a fast-talking, scam-artist fox, Nick Wilde, to solve the mystery. (official synopsis via Zootopia Disney Wiki)
Zootopia looks absolutely beguiling on just about every possible level.
Some wildly imaginative world building (as the recently-released concept art shows), a proving yourself against the odds narrative and the involvement of Byron Howard (Tangled, Bolt) and Rich Moore (Wreck-It Ralph, The Simpsons) and co-directed by Jared Bush (Penn Zero: Part-Time Hero) as co-directors.
While we are yet to sight a trailer, all of these promising elements are enough to stoke the fires of anticipation for a film that is likely to be another well-received entry in Disney's animated feature resurgence of late – Zootopia will be the 55th film in Disney's canon – which has been helped along considerably by both Pixar and the runaway phenomenon that is Frozen.
Frankly it all looks so wonderful that I want to live in that city although you could understand if the animals weren't too thrilled if a human was to move in (It's not like we make the best of natural tenants).
Best to watch it from afar then and simply marvel in wonder.
Zootopia premieres to admiring gasps everywhere on March 4, 2016.