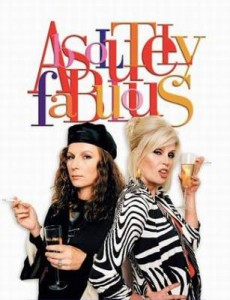 It is the same every four years.
The Olympics, which I don't mind watching here and there, especially if Australia is doing well, or male swimmers or male gymnasts are competing (I am only human after all), come to town (virtually or if you're in London this year, literally) and all other worthwhile TV programming goes to the dogs.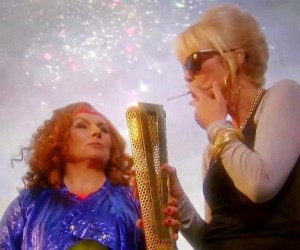 I am not sure why this is. If I was a competing TV network – in Australia a commercial channel, 9, carries the Olympics coverage – I'd be throwing all the best quality programs I could find to divert people from watching the quadrennial sporting spectacular. But for some reason all the other channels wave the white flag of surrender, retreat to their bunkers for the duration, and we're left with either the Olympics (fine in small doses) or repeats of Neighbours, and So You Think You Can Dance (c'mon we know who wins! OK I didn't watch it so maybe I don't … but hell I can Google it!).
So I am delighted that the BBC, and thus the national broadcaster here in Australia, the ABC, will showing a new program – the Ab Fab Olympics special on July 25. It was confirmed by the ABC's Director of Television, Kim Dalton via Twitter on Thursday:

While full details of the episode haven't been released to the public, Joanna Lumley who plays the part of Edina's (Jennifer Saunders) alcoholic friend and socialite, Patsy did give out some details at a marks and Spencer event recently:
"Bubble (Jane Horrocks) takes [the Olympics] to heart, Eddie (Jennifer Saunders) and Pasty… we do get into the Olympic Arena and for one magic moment we feel that we might have been two Olympic heroines" Lumley said while speaking at a Marks & Spencer event." (via rte.com)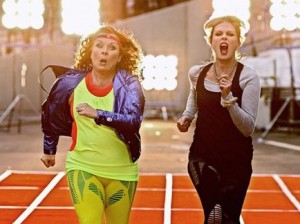 It all sounds like it's going to be a classically hilarious Ab Fab episode and I will be watching with "I'll just have a champers Pats" at the ready for what is billed as the long running series final episode (although a movie is in works with an undetermined release date).