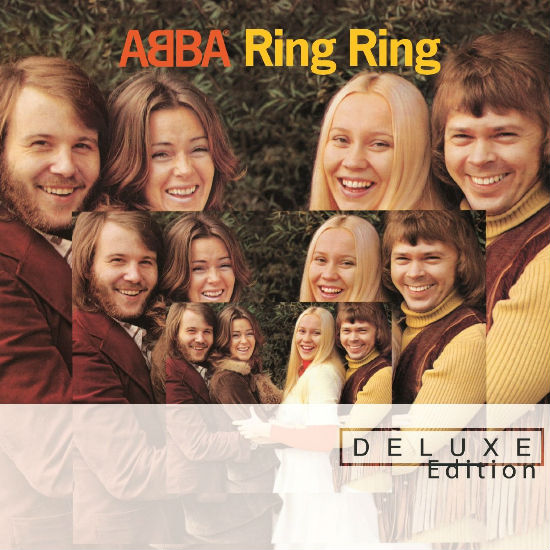 After over 40 years in the public spotlight, it is easy enough to assume that ABBA were always ABBA, four talented Swedes who somehow emerged from the womb as a joint entity, their fates already intertwined, their birthright already sealed as the creators and purveyors of some of the finest pop music ever made.
But like any great partnership of course, it had a beginning, although in the case of the Swedish supergroup, it's not as cut and dried as you might think.
While Ring Ring, which came out on March 26, 1973 in Sweden, and has just been the seventh of ABBA's eight albums to become the Deluxe Edition treatment – only Waterloo awaits this magic touch although I suspect that may make its appearance next year on the 40th anniversary of AABA's much-fabled Eurovision win in 1974 – is indisputably the group's first LP, they were recording music together, directly or indirectly for some time before that.
Benny and Björn, for instance, had been active on the Swedish music scene for quite some time in the Hep Stars and The Hootenanny Singers respectively, during which time they crossed paths intermittently in the course of touring the country.
Sensing a shared sensibility about the type of music they liked and wish to create, they began writing songs together in the mid-to-late '60s, intensifying that partnership when Benny left the Hep Stars in 1969.
Initially they concentrated on Swedish schlager, which in the '60s and '70s was becoming more pop oriented in contrast to its earlier jazz and cabaret influences which perfectly suited the two men who released their music as either Björn Ulvaeus and Benny Andersson or simply Björn and Benny.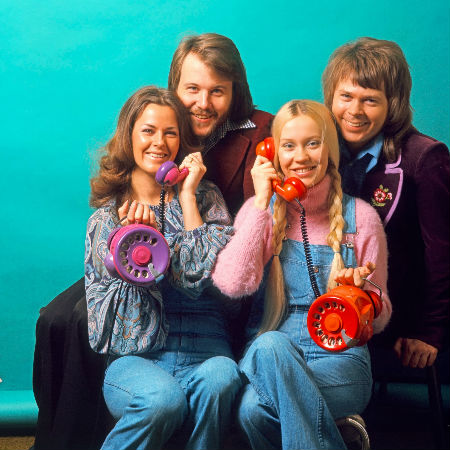 But they were keen to explore the possibilities of English-language material, and it made sense to do that in some form with their romantic partners – Swedish pop star Agnetha Fältskog who married Björn in July 1971, and Anni-Frid "Frida" Lyngstad who was romantically involved with Benny.
Their first recording together, although one in which the Björn and Benny took on lead vocals duty, was "Hej Gamle Man" (1970) but others followed such as "Man vill ju leva lite dessemellan", which was released as a single by Frida in 1972 and contained backing vocals by Agnetha and the song's producers Björn and Benny, and a 1971 would-be Eurovision Song Contest entrant song "Välkommen till världen" with Lill-Babs on lead vocal and the four future members on ABBA singing in the background.
(All three songs have been included on the CD portion of the Deluxe Edition release.)
It was clear the foursome worked well together, the harmonies already evident and more than pleasing to the ear, and so in May 1972 they released their first single as an entity "People Need Love", premiering it on the Swedish quiz show Vi i femman (We in Fifth Grade), all grouped around a piano.
Interestingly they weren't known as ABBA then, preferring to go under the unwieldy moniker of Björn, Benny, Agnetha and Frida, largely on the basis that it was ostensibly a Björn and Benny release with Agnetha and Frida simply adding some extra vocals to the mix.
But the massive success of the song convinced the four singers, and more importantly their manager Stig Anderson that they had a future making beautiful harmonic pop together, with the decision made to record a full album and "He is Your Brother" being released as their second single.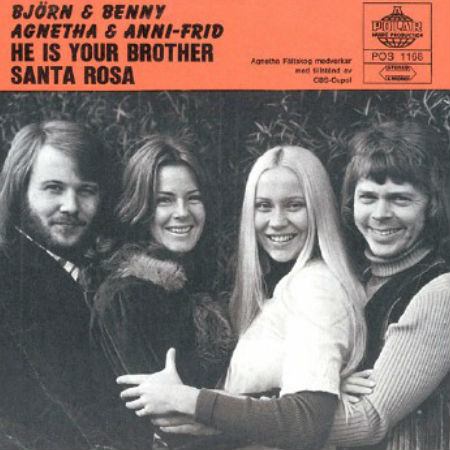 Songwriting then began in earnest, with Neil Sedaka drafted into the effort to make sure all the English lyrics made sense, and recording got underway with the group's sound engineer Michael B Tretow experimenting with ABBA's soon to be legendary layered sound which would find its first full expression on the title track "Ring Ring", which was recorded in January 1973 and submitted, unsuccessfully as it turned out, as one of the candidates for Sweden's Eurovision Song Contest entry that year.
That small blip of failure didn't hinder either the success of the single, or the album in Sweden, which quickly found acceptance among the record-buying public both at home and in Australia (where it went 3x platinum), presaging the worldwide success that ABBA would come to enjoy only a couple of years hence.
RING RING DELUXE EDITION review
Every bit as beautifully put together as the previous six editions, the Ring Ring Deluxe Edition comes with all the bells and whistles we've come to expect.
A lavishly detailed booklet that chronicles the history of ABBA's genesis as a group and recording of Ring Ring by official ABBA biographer Carl Magnus Palm, illustrated by the various album and single covers from around the world (which are also shown in a segment on the DVD entitled "International Sleeve Gallery") is included along with a DVD showcasing a few of the clips recorded for the album.
It is the clip for "Ring Ring" itself, released throughout Europe that piqued my interest and underlined that no matter how much you might think you know about a group you love, there is always more to learn.
It turns out that with Agnetha pregnant for much of the recording time with her and Björn's first child Linda, and hence no real ability to travel easily, the decision was made to use a stand-in for the clip, a friend of Frida's Inger Brundin who went on to record Christian music as Inger Heinerborg, since no one outside of Sweden really knew what any of ABBA's members looked like.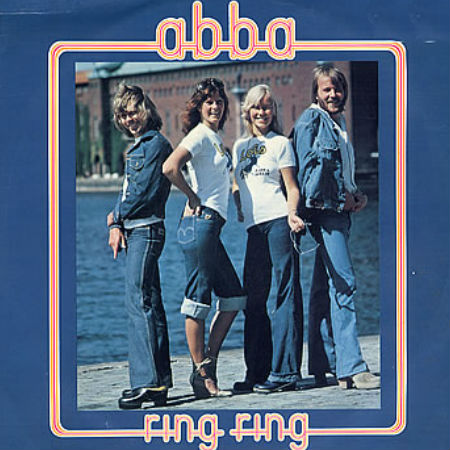 That may be the only real surprise if you're a real ABBA fan, with many of the bonus tracks on the CD, which include versions of "Ring Ring" in Spanish and German, and early versions of the tracks found on the album such as "Jag Är Blott En Man (I Am Just a Man)" which went on to become "I Am Just a Girl" in unofficial circulation for quite some years now.
However, if you're an ABBA completist of any shade, the gathering together of all these various precursor songs and translations, all digitally burnished so they sound brand spanking new is a welcome development, all of them cumulatively hinting at the songwriting prowess that Björn and Benny would display to full devastating effect on 1974's release Waterloo and all the many hit singles that followed.
Only "Ring Ring" itself bears any semblance of the trademark ABBA sound, and many of the other songs rather basic production qualities do reveal the speed at which they were recorded and released, but still, as a record of what ABBA were and would become the Ring Ring Deluxe Edition is as a complete a version as you're likely to get of ABBA's first LP, and a fine addition to any fan's collection.