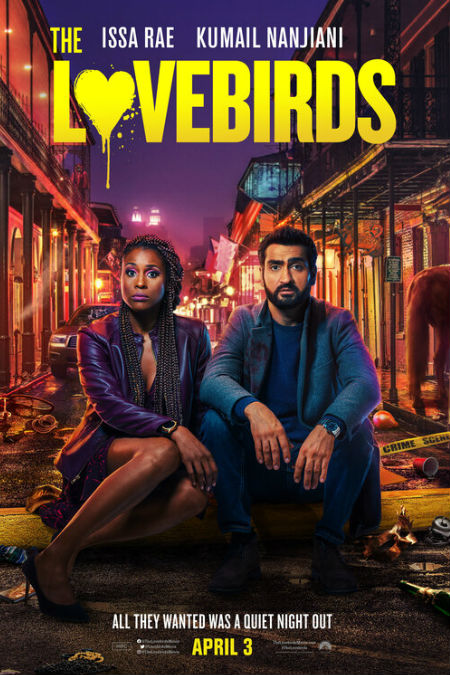 SNAPSHOT
On the very brink of breaking up, a couple gets unintentionally embroiled in a bizarre (and hilarious) murder mystery. As they get closer to clearing their names and solving the case, they need to figure out how they, and their relationship, can survive the night. (synopsis via Coming Soon)
Every relationship, no matter it how enduringly sparkly it may be, reaches a point where things just aren't working like they once did.
At that point, you have a choice – you can either push on and see what needs to be fixed or you can give up … OR if you're Jibran (Kumail Nanjiani) and Julie (Issa Rae) you can accidentally get yourself caught up in the motehr of all murder mysteries one night.
Sounds a little unconventional?
Well it likely is – it's doubtful you'd find any relationship counsellors advocating it as a means of therapy – but it makes for a damn fine, very funny premise for a film, The Lovebirds which examines what happens when these two innocent people, who aren't sure they want to be together any more, get caught up in wildly over the top events which call for them to come together as never before.
And have a lot of fun (well, for us anyway) in the process … frankly therapy might be the safer option in the future.
The Lovebirds opens in Australia on 2 April, USA on 3 April and UK on 24 April.