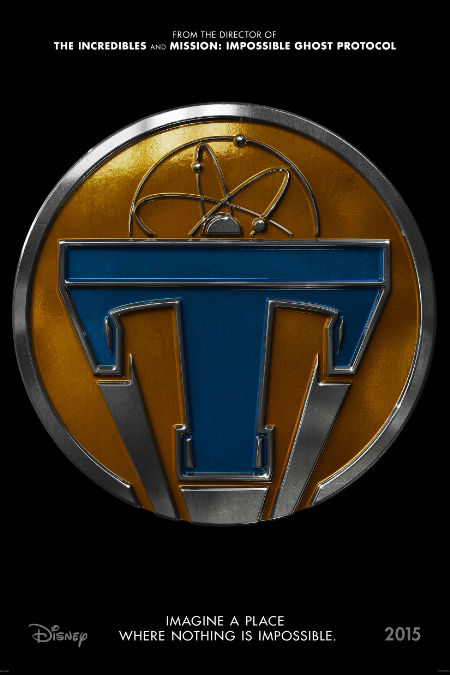 SNAPSHOT
From Disney comes two-time Oscar winner Brad Bird's riveting, mystery adventure Tomorrowland, starring Academy Award winner George Clooney. Bound by a shared destiny, former boy-genius Frank, jaded by disillusionment, and Casey, a bright, optimistic teen bursting with scientific curiosity, embark on a danger-filled mission to unearth the secrets of an enigmatic place somewhere in time and space known only as Tomorrowland. What they must do there changes the world—and them—forever. (synopsis via Hey U Guys)
You have to hand to the supremely creative minds at Disney.
Where we might see a fun ride at Disneyland, they see a movie and quite possibly a franchise.
It has mostly worked well for them so far with Pirates of the Caribbean, starring the irrepressible Johnny Depp as Captain Jack Sparrow, scheduled for the release of the fifth instalment in its mega-successful franchise, "Dead Men Tell No Tales" in 2017.
(Let's not overly dwell on films The Haunted Mansion (2003), The Country Bears (2002) or Mission to Mars (2002) which didn't fare quite so well at the box office, according to EW, or the news that It's a Small World has a movie adaptation on the way.)
And judging by the teaser trailer and initial images released for Tomorrowland, based on one of the original rides at Disneyland which evokes all the wonder and innocence of the retro-futurism of the '50s and '60s, Disney may well have another ride-based success on its hands.
Simply put, and in lieu of any substantial plot information beyond the synopsis, Tomorrowland looks absolutely amazing, everything you would want to see in a film that is attempting to seize upon the gee-whiz factor that once consumed humanity when they thought about going to the stars, long before the current cynicism of the modern age set in.
It looks like Casey (Britt Robertson) and Frank (George Clooney) represent the former and the latter with their joining together a pointer perhaps to a future in which space has the capacity to awe and inspire us once more.
It looks like we're off to dream about a better future once again …
Tomorrowland is scheduled for release on 21 May 2015 in Australia and 22 May 2015 in USA and UK.