Time is tick-tick-tocking on with the Eurovision Song Contest 2018 less than 2 months away!
Preparations at the Altice Arena in Lisbon, where Portugal will host its first ever Contest after Salvador Sobral won with the exquisitely-beautiful "Amar pelos dois (Loving For Both of Us)", are well under way as are all the events that lead up to Europe's musical night of nights.
Key among them are the pre-parties that litter the Eurovision schedule like glitter scattered artfully across the floor with Riga, Latvia (24 March), London, UK (London Eurovision Party), 5 April), Amsterdam, Netherlands (14 April), and Madrid, Spain (21 April) gearing up to get everyone excited about the event to come.
At each of the events, a carefully-created number of actual Eurovision entrants will entertain the crowds – ZiBBZ from Switzerland and Laura Rizzotto from Latvia are performing in Amsterdam while London plays host to the likes of Rasmussen from Denmark and Cesár Sampson from Austria – giving everyone a great idea of what lies in wait come the middle of May.
You could argue that all this concert/party hype takes away from the impact of the event itself but that seldom seems to be the case with enthusiasm building, after each of the nights; and besides with the focus on all the national contests and the megaphone virality of social media, the musical cat is already well and truly out of the bag.
In the end, it's all about marketing an event that has been around since 1956 – it was established as a way of culturally knitting together a war-torn Europe – and which, thanks to events like this continues to grow bigger and brighter with every passing year.
In other big news, and given the time to takes the tally the televotes and jury votes – the ultimate vote tally for each country is a 50/50 split between national juries composed of musical luminaries and the votes of the general public – this is a BIG DEAL, the acts who will keep us entertained on the night of the grand final on 12 May have been announced.
As Belén García (Spain) reports from ESCplus, Salvador Sobral, the man who gave Portugal its first Eurovision win and who is fresh from a successful heart transplant – he was so weak last year that his sister, fellow singer and co-writer of the winning song, Luísa Sobral stepped in at rehearsal and joined him for his post-victory performance – will be performing "Amar pelos dois (Loving For Both of Us)" along with a new song from his upcoming album.
Joining him on the entertainment roster will be acclaimed fado singers Ana Moura and Mariza who sing in a genre that is peculiarly Portugese, dating from the early 19th century, with songs that are mournful in both lyrics and melody. and Beatbombers who are going to give the country flagbearers in the opening act a suitably percussive entry.
Finally Portugese DJ, Branko, whose first album Atlas drew its influences form around the world, will take into the electronic music of  Cape Verde, Angola, Portugal and Brazil, all areas with which this artist is intimately familiar.
For full details, go to ESCplus.
Now should be fortunate to score any of the fourth and final wave of tickets that go on sale on 5 April, and are one of the fans duly accredited by the Eurovision powers that be, you, along with  journalists, delegations and artists will gain hallowed access to the beat-heavy surrounds of the Euroclub.
Situated in one of Lisbon's most fashionable night clubs at Terreiro do Paço (Praça do Comerçio), and running from 6-12 May, this rather exclusive venue, located but a pyrotechnic blast from the 2018 Eurovision Village, will be the place for all the beautiful people of the Contest to chill, unwind, dance and forget that less than perfect semi-final performance.
If you're a member of the general public however? Best fire up your favourite Spotify playlist, close the curtains on your hotel room and put your hands in the air like your un-accredited self just don't care …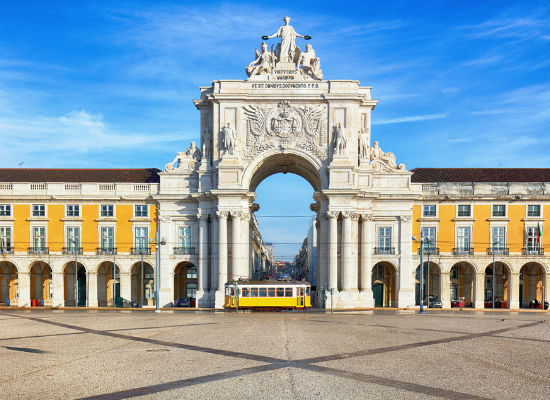 Can past winners come back and triumph all over again? A Wiwibloggs correspondent asked that pertinent question in the light of Alexander Rybak being chosen to represent Norway, after a 9 year gap with the song "That's How You Write a Song".
Rybak is a special case of course since he won Eurovision back in 2009 with 387 points, the highest vote telly ever under the old system, repeating that victory, at least in spirit, in recent Norwegian selection trials for the Contest known as Melodi Grand Prix where he attracted a landslide number of votes.
But even he may not be immune to the reality that Eurovision lightning very rarely strikes twice – although c'mon! LOOK AT THAT SMILE! – as this fascinating article makes clear with a number of past victors such as Lena from Germany (2010, 2011) and the great Niamh Kavanagh from Ireland (1993, 2010) failing to grab the crystal microphone in their return appearances.
The lessons of history are not always doomed to be repeated and when you have a song as upbeat and bouncy as "That's How You Write a Song" and a singer like Ryback who has boy-next-door charisma to burn, it's easy enough to stare it down.
All will be revealed come semi-final on 8 May when we find out if Rybak has a "Waterloo" moment (check the lyrics for the reference) or defies past form and emerges victorious, infectious smile and all …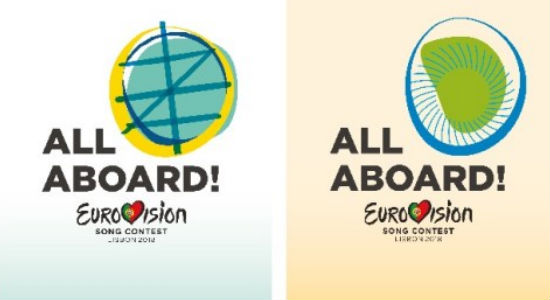 I am in love with a woman (beside Sandra Bullock who is, as well know, gorgeous and completely beyond reproach).
Now before my boyfriend wonders what the hell is going on, and my family and friends laugh at the very idea, let me be clear that the woman I am in love with is Israel's entrant to this year's Eurovision Song Contest, Netta Barzilai aka Netta, who is all kinds of animatedly fabulous singing the #metoo movement-influenced song "Toy", written by Doron Medalie and Stav Beger.
Playful, quirky and incredibly infectiously addictive, "Toy" is that marvellously impressive combination of serious intent and bright, fun execution that delivers a real oomph if you're paying attention.
Look for this song, and Netta who is simply superb in the very entertaining clip, to do very well, and perhaps even win, yes win, you heard me, this year's Contest.
The world as a whole may still have some way to go to embrace full sexual diversity but in Ireland, the debate has been largely had, love has won and the country now celebrates its LGBTQI residents.
This is most beautifully evident in the country's entry to Eurovision this year, "Together" by Ryan O'Shaughnessy, who was a finalist on Britain's Got Talent in 2012, the clip for which feautures a touching and carefree gay romance as its centrepiece. Granted the romance doesn't run its course with the song a sweetly melancholic musing on past love but it's a beautiful statement all the same and should enusre Ireland moves to the grand final after four years of failing to escape the semi-final round.
ABBA is, without a doubt, one of the most iconic, if not the most iconic, winner of Eurovision.
After their near-legendary win with "Waterloo" in Brighton England in 1974, the Swedish super foursome have become inextricably linked with the event that brought them to worldwide prominence, and so it's entirely fitting that when the UK selected its 2018 Eurovision entry at the BBC-run Eurovision: You Decide 2018, hosts Måns Zelmerlöw and Lucie Jone opened with an ABBA medley.