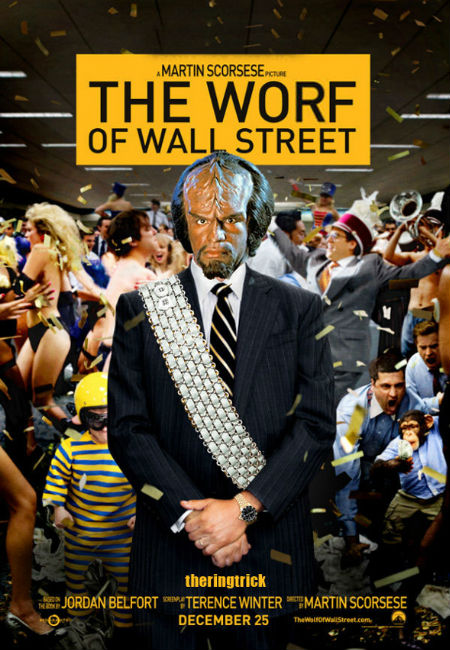 You think that Jordan Delfort, the character that Leonard Dicaprio plays in the Academy Award-nominated Martin Scorsese-directed film The Wolf of Wall Street is the ultimate badass?
Well, think again because no one wears his  badass credentials, not to mention his manliness and honour on his sleeve like Worf of Starfleet, who bless the soul of Kahless the unifier, is everything Belfort wishes he could be.
And now, thanks to Grant Gourley, everyone can glory in the greatness of Starfleet's very own Klingon warrior!
It's an exceptionally inspired idea and perfectly edited for maximum effect, matching the track " Black Skinhead" by Kanye West to a thematic tee.
If Paramount and J J Abrams are stuck for an idea for the next instalment in the Star Trek movie franchise, then this could well be it.
In fact, Worf will likely demand it sooner or later!
He has guile after all!
and here is the original Wolf of Wall Street it parodies so perfectly …