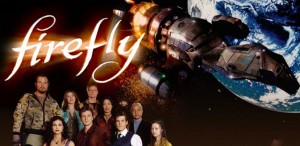 Now before you get too excited, there will not be, alas and alack, new episodes of one of the best sci-fi shows ever produced coming our way any time soon, if ever. (It was such a gift to have the tale concluded in the movie, Serenity, named apart the ship in the series.)
But the next best thing surely is a documentary called Browncoats Unite – "browncoats" is the name adopted by avid Firefly devotees, who seek to keep the show alive via any means possible; they are named after the Browncoats in the show who were the independents (among them Captain Malcolm Reynolds and Zoe, two members of the crew of Serenity) fighting the overwhelming evil of the Alliance – which will feature, among other things, the Firefly reunion panel at this year's Comic Con in San Diego.
The gathering of a number of the show's cast and production crew which will include Nathan Fillion (Captain Malcolm Reynolds), Alan Tudyk (Hoban "Wash" Washbourne), Summer Glau (River Tam), Sean Maher (Dr. Simon Tam), Adam Baldwin (Jayne Cobb), show runner Tim Minnear, writer Jose Molina  and creator and creative wunderkind Joss Whedon is in honour of the show's 10th anniversary. As well as featuring the panel in all it's glory, the cast will be interviewed in an in-depth roundtable discussion, answering all the questions fan have been longing to ask, moderated by Entertainment Weekly's Jeff Jensen.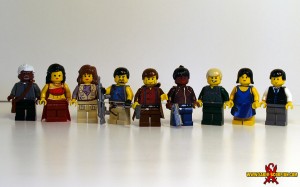 Once it's all edited together, it will be shown on the Science channel on Sunday November 11. Debbie Myers, general manager and executive VP of Science announced the special thus:
"Firefly is a landmark work of science fiction and a favorite with our viewers. Ever since it premiered on Science, fans have asked us to do something special to mark its 10-year anniversary. With this signature celebration, punctuated by Browncoats Unite, we will connect the minds behind this classic franchise with its legions of passionate fans."
While sad that I will likely never have any more episodes of Firefly to feast my eyes upon, I am enormously thankful that they are marking Firefly's anniversary this way and that we have been granted a chance to look behind the scenes via the cast and crew's recollections of this truly memorable landmark sci-fi drama.