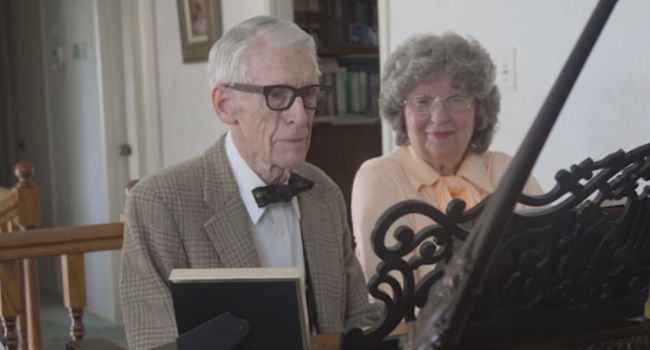 It's rare indeed that life is anywhere near as wonderful as that which people imagine when they create their art.
That's not to say that life is unremittingly awful; simply that it rarely is as perfectly realised as that which we conjure up.
But in the case of the grandparents of talented, creative pianist Jason Lyle Black, who have been married for 60 years and look every bit as in love as the day they married, life imitates art in the most heartfelt and touching of ways.
To commemorate his grandparent's remarkable milestone, Black recreated and filmed key moments from the glorious love story of Carl and Ellie which forms the emotional core of one of Pixar's finest achievements, UP.
And it's every bit as beautiful and sweet and smile-inducing as you'd expect it to be.
Watch it and realise anew that while life often lags behind art in many key respects, when it does catch up, it is lovely to behold indeed and could well make your day.
Or perhaps even 60 years of them.