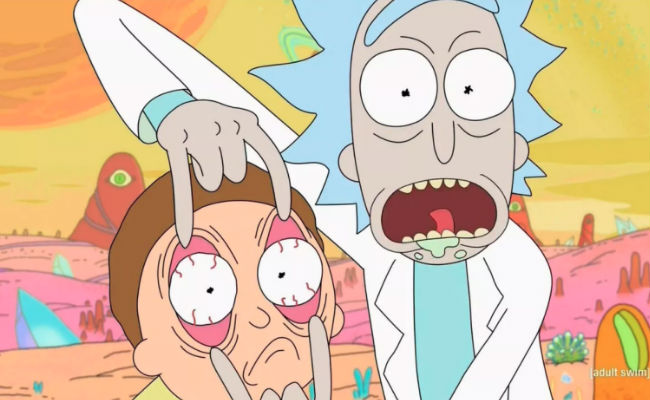 Dan Harmon's fantastically off-the-wall, clever animation creation, Rick and Morty, is a very clever beast indeed. (And on its way to be pleasingly prolific with another 70 episodes on their way … eventually.)
Possessed not only of beautifully-detailed characters, highly-imaginative plots and lush visuals that take worldbuilding to an endlessly-inventive level which continually surprises and delights, it is also highly-intelligent, full of all kinds of very clever elements.
Take the "meta-modernism" identified by the authors of the video below (Timotheus Vermeulen and Robin van den Akker), which is essentially, according to Laughing Squid, an oscillation "between the sincere sentimentality of modernism and the cynical nihilism of post-modernism." In other words, sometimes it's deeply, heartfelt sincere and at other times, throws in the towel, saying all hope is lost.
Their articulation of this dynamic, which also found a place in Harmon's other memorable creation, Community, is a delight, dissecting just how inspired this animation series is and how it goes beyond just being entertaining.
All the way to the other end of the galaxy in fact.
But wait, that's not all!
In this brilliant video, Dan Harmon himself  while "dressed as Whistler's Mother, [talks] about some of the most hilariously absurd storylines, fan theories and memes along with the unstoppable genius of Justin Roiland." (Laughing Squid)
It's great insight from the man himself and well worth your schwifty time …