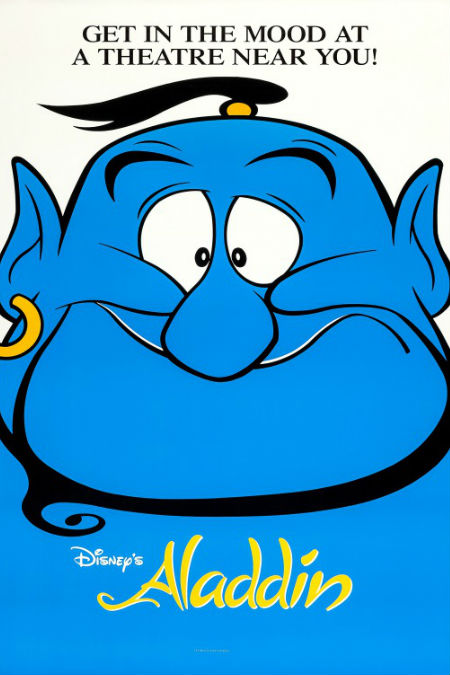 The late great much-missed Robin Williams was a master of his comedic craft and his role as the manic, hilarious, oneliner-spitting genie in the 1992 animated movie Aladdin was one of his most memorabl roles.
And for good reason.
Every scene that Williams' bombastically-hilarious blue-toned genie is in is a joy, full to bursting with light, life, and the kind of belly aching laughter that rolling around on the floor was invented for.
You can, of course, re-watch Aladdin any time you like, and frankly you should, but it's worth taking the time to watch these rare outtakes of Robin Williams at work in a recording session, his inspired rapid-fire comedy neatly augmented by animators whose rough sketches bring the comedian's words even more vibrantly and hilariously to life.
(source: Laughing Squid)