I am that rare beast of a pop culture consumer in Australia.
I have watched more breakfast TV from another country – in this case, the USA – than I have likely watched Australian variants such as Sunrise, or ABC News Breakfast. It's got nothing to do with cultural cringe, or a sense that the Americans do it better (although seeing someone like Matt Lauer, the current male host of Today in full flight is damn impressive); simply that at one point in my life I was quite an Americanophile, and watching Today, which I had to tape overnight since it screened from 1-3am usually, was part of staying in touch with a country that fascinated me.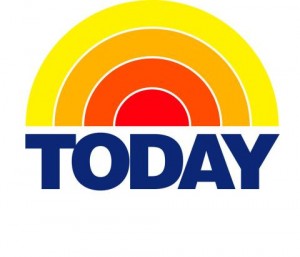 I started watching way back when Bryant Gumble and Jane Pauley were the hosts of this august TV institutions (and one which nets its broadcasting network NBC something like $US500 million a year in advertising revenue) and hung around through all the successive hosts, enjoying this small concentrated window into the soul of America.
Now over the years my fascination with the USA has waned somewhat – thanks mostly to George W. Bush's presidency which frankly appalled me beyond words – but still I like to watch, enjoying keeping in touch with people who, bizarrely enough feel like friends even though I have never met them.
Of course I know they're all playing the part of gregarious, warm TV hosts but I still get the feeling I am watching people who genuinely enjoy doing what they're doing and love the chance they get to communicate to so many people at once.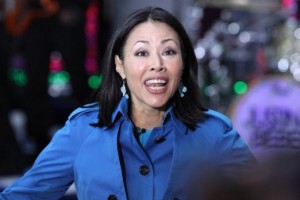 So given all of that history, it was shock to hear that NBC were forcing Ann Curry out of the co-anchor's seat (after only a year in the job after succeeding Meredith Viera), along side Matt Lauer, because of a perceived lack of chemistry with the man who is paid $US25 million a year to do what he does so well. Another factor cited was Good Morning America's (a rival breakfast show on the US ABC network) increasing success at beating Today on a number of mornings recently, a rare humiliation for a show that has been #1 for a ridiculously long time.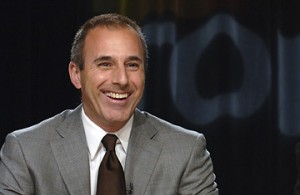 Whether Ann Curry is to be blame for this slide in ratings is debatable of course. She has been a part of the show for 14 years, reading the news for much of that time, and comes across as warm, engaging, and fiercely intelligent. Her smile is dazzling and every interview I saw her perform radiated a passionate interest no matter the subject matter and a sense that she was very much in the moment.
Allegations that she is wooden and you can hear the cogs turning in her head as she talks to guests (two things I read yesterday which frankly shocked me – both at the nature of what was said and the way it was said) make no sense then in light of the bright personable woman I have seen on Today.
It's possible that NBC is panicking in light of GMA's gains of late and that blaming Ann is an easy way to excuse a ratings slide. But whatever impelled them to do this, I think they are doing a grave disservice to a woman of rare talent, personality and intellect.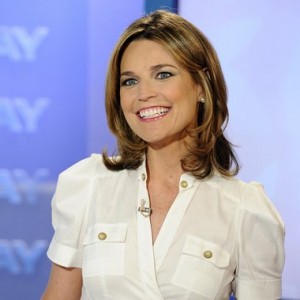 It remains to be seen how her replacement, Savannah Guthrie (who currently helms the final 9-10 am hour of the show) fares when she begins her hosting gig later in the US Summer but I would be surprised if she can match the delightful Ann Curry's engagement with viewers.
Ann for her part is understandably sad to be leaving, as she made clear in an interview with the USA Today newspaper on Wednesday US time:
It's "going to be a bit of a tough day," she said, sounding as though she were fighting back tears. "I'm going to have to tell our viewers. That's what makes me more emotional than anything. I don't want to leave them. I love them. And I will really miss them."
But rather than jump ship and pocket the remaining $US10 Million owing on her three year contract, she is instead staying with 30 Rock (the nickname for NBC's imposing headquarters in New York City) as Today show anchor-at-large and NBC News national/international correspondent, a job which returns her to her journalistic roots. She admits that though she is gutted to be leaving Today, that her new role does have appeal.
"… in my secret heart of hearts, I see this as a thrilling opportunity. To have a ticket to every big story in the world — no small matter." She adds that she is "trying not to say it too loudly, because it's almost like the dream you didn't ever allow yourself to have because of the reality of network television today.

"My father used to say, 'Well, Ann, maybe the best thing you'll ever do, you haven't even thought of yet.' And as I think about this, maybe that time is now."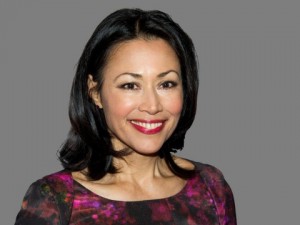 So her links with the show won't be severed and she will get the chance to sleep past 3.30am (the time she has awoken for 14 years to make it to work on time). But she is still upset that she to leave the show she loves, largely because of her commitment to the viewers, as she told USA today:
"I come to work every day not wanting to drop the ball on them," she says. "I've tried very hard to be what they need — even in the crazy-colored highlighter-toned dresses I wear that you could probably see from outer space. I've worn them because I know every one of us needs a little brightness in the morning."
I am fairly certain that the viewers picked up on that commitment – I certainly did – and while I wish Ann well in her return to the cutting edge journalism she excels at, I will miss her bright smile, her warmth and friendliness.
It feels like I have lost a friend.
* Here's a report on Ann's departure by The Sydney Morning Herald, which touches how caring and lovely person Ann Curry is.