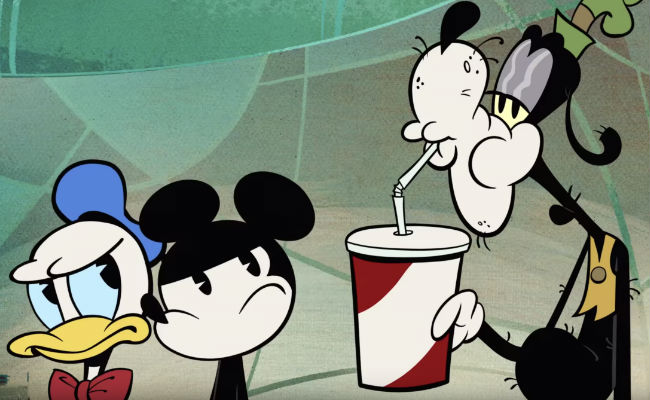 SNAPSHOT
Mickey and Donald set out to rescue Goofy after he time travels back to the past in one of Professor Von Drake's inventions. (synopsis via YouTube)
The space/time continuum is a highly-delicate construct it seems.
One small slip, one tweak of the timeline, one Goofy act (pun wholly and unapologetically unintended) and everything goes quirkily weird.
That, at least, is the experience of Mickey Mouse, Donald Duck and Goofy (my favourite Disney character, for the record) in "Outta Time", a retro-1950s, larger-than-life 'toon in which a slurpee-sipping Goofy inadvertently plays havoc with a time machine.
It's over-the-top, wild and fun, and you can't understand a word Donald says, just like in the old days, and everything works out in the end … or does it?