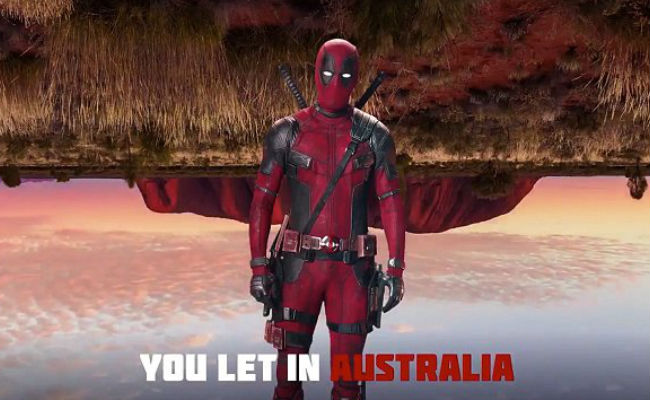 There are a number of great abiding loves in my life – my gorgeous partner Steve, Christmas, my birthday, caramel cheesecakes, and the Eurovision Song Contest, for which I stage a big, fun party with friends every year.
We are in the thick of all things Eurovision right now with the grand final, at which 26 countries will sing to win (and contribute to European peace, love and shared humanity, of course), barely 48 hours away and you can have to wonder if life could get any better than this.
Well, courtesy of Deadpool and Ryan Reynolds, it just has, with the inordinately cheeky shit-stirrer extraordinaire doubling down via this playful promo video, on the august singing contest for neglecting to invite Canada to its yearly gala.
The tone is mostly tongue-in-cheek, Australia comes in for some hilarious teasing – "barely on the planet"? Yeah, pretty much the case – and some fairly potent traffic-based threats are made.
You've been warned Europe.
Oh yeah, and Deadpool 2, the most-awaited sequel, is due for release any moment moment too!
In entirely unrelated Eurovision 2018 news, but hey when has dubious tangentality ever stopped me before, Twitter user, "illustrator and professional goof" @thiefoworld has gifted us this adorable poster of all the Eurovision 2018 contestants in cartoon mode.