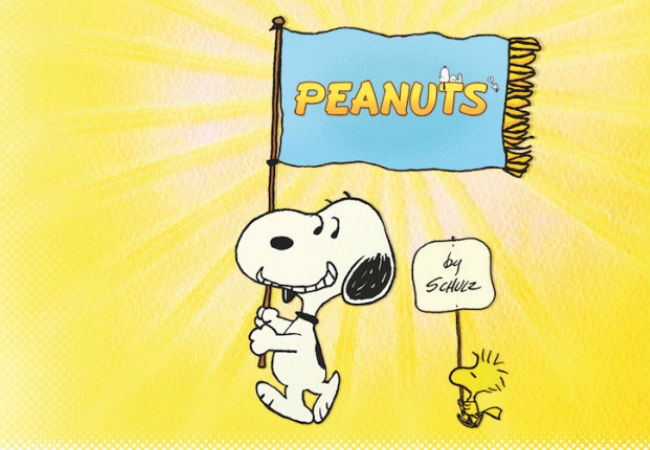 Peanuts, Charles Schulz's beloved comic, is back on TV!
Fresh from its triumphant return to the big screen in last year's The Peanuts Movie, Snoopy, Charlie Brown, Lucy and the gang are back on the small screen in a new series that started screening on Boomerang on 9 May.
Produced by French production house, Normaal Animation Studios, the series will consist of 500 shorts that like the movie that preceded them stays faithful and true to the look, feel and spirit of the classic strip while advancing things enough to keep it relevant to a whole new generation of animation consumers.
This is most obvious, notes the Peanuts wiki,  at the start of each short:
"All the shorts start with an opening sequence in Charles M. Schulz's drawing board. The camera zooms into a comic strip and we can see the classic title of the Sunday comic strips: "Peanuts featuring Good ol' Charlie Brown". Out of the blue, Snoopy bumps into Charlie Brown's head and they fall making the letters say Peanuts. Finally, Schulz signs with his signature the comic strip and the shorts starts."
And it continues right through each short, says Zap2it, with the same characters (of course), punchlines and timelessness in full evidence.
The main differences lies in the look:
"Whereas the classic specials tried to recreate Schulz's artistry using hand-drawn animation, and The Peanuts Movie employed a CG-technique that was originally feared but eventually embraced by fans, this series exists somewhere in-between. It uses a watercolor art style that is frequently so stunning that you'll wish you could print out the image and hang it on your wall. In close-ups, you can see the "dots" making up a background as if you're standing really close to an Andy Warhol painting." (source: Zap2it)
And the obvious allusions to the strip itself:
"More so than any previous incarnation, Peanuts celebrates the artistry of the strip. In one sequence, Snoopy is already there, but Woodstock is "drawn" in as you can hear a scribbling pencil. The show frequently pulls back to reveal panels, often freeze-framed as if they're lifted straight from an old newspaper page. In some ways, it feels like a cousin to the "Peanuts" motion comics that Warner Bros. did a few years ago, but this "Peanuts" reminds us far more frequently of the gang's comic strip origins." (source: Zap2it)
So the best of both worlds, and most wonderfully of all, everything we love about this beloved and timeless strip.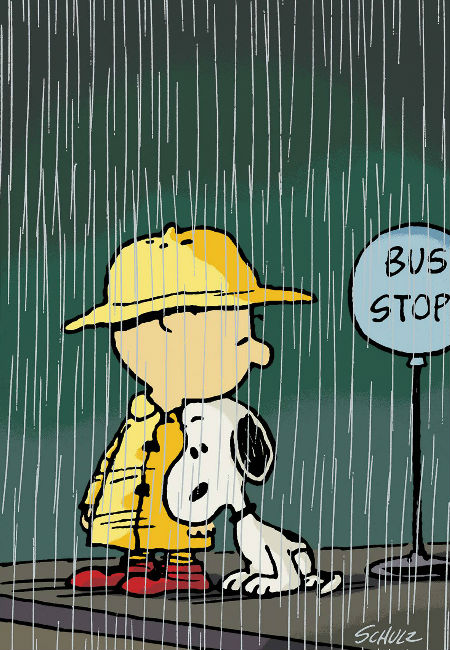 Alas what the pop culture gods hand to us on one hand, they sometimes take away on another, evidenced most dramatically by news that Boom! Studios will be discontinuing their five year run of Peanuts comic books which deftly combined classic Schulz-drawn material with strips by other artists.
In a run that involved 39 issues of the comic book, 4 graphic novels and a beautiful hardcover book Peanuts: A Tribute To Charles M. Schulz , they have evoked the spirit of the original strip while moving it forward in thoroughly pleasing ways.
As Bleeding Cool reports, the final issue will be, in the words of the studio, "…a warm goodbye filled with love and heart for all devoted Peanuts readers!"
It will seriously sad to see it go and one can only hope this means that Schulz's estate are either going to produce it themselves and re-license it to another group.
Either way, Boom! Studio's run of Peanuts issues have been a wonderful ongoing reminder of how fresh and vital the strip remains many years after it's creator's much-mourned passing.