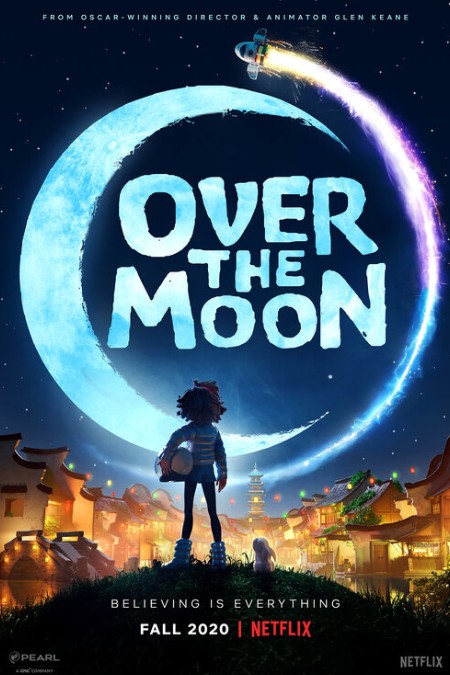 SNAPSHOT
Fueled with determination and a passion for science, a bright young girl builds a rocket ship to the moon to prove the existence of a legendary Moon Goddess. There she ends up on an unexpected quest and discovers a whimsical land of fantastical creatures. Directed by animation legend Glen Keane, and produced by Gennie Rim and Peilin Chou, Over the Moon is an exhilarating musical adventure about moving forward, embracing the unexpected, and the power of imagination. The film stars Cathy Ang, Phillipa Soo, Ken Jeong, John Cho, Ruthie Ann Miles, Sandra Oh, Robert G. Chiu, Margaret Cho, and Kimiko Glenn. (synopsis (c) Coming Soon)
Be still, my heart.
Over the Moon looks like one of those films which buries itself deep inside your heart and soul and makes you realise how far we will go to reconnect with someone precious we have lost.
Granted there is a luminously affecting fantastical element to this story but rather than detracting from the story, it looks like it adds to it beautifully, accomplishing what many heartfelt tales embedded in an extraordinary premise do with such great poignancy, which is to amplify the humanity of someone's situation in a way that it really makes you think how you would handle being in the protagonist's shoes.
Having recently lost my mum to cancer, and my dad several years previously to Parkinson's, I can intimately relate to the central character's need to find some closure in a way that is meaningful to her.
It looks like it's going to be quite an emotional trip when Over the Moon premieres on Netflix later this year.