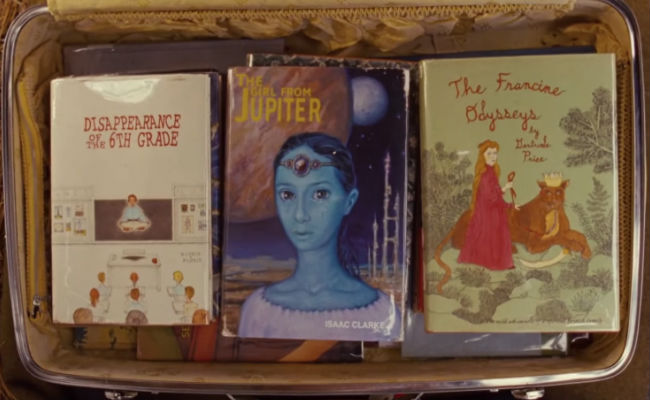 You only have to see one Wes Anderson film to know how literate his filmmaking style is and to realise how much his obvious love of literature influences pretty much every scene that makes it onto the screen.
Here is a man not only in possession of some wondrously whimsical, idiosyncratically insightful ideas but also blessed with the necessary patience and style to articulate it slowly, meaningfully and with style,much like a book, something Indiewire notes in its piece on Bibiliophilia:
"There are no loud crashes, alarming close-ups, or slamming crescendos to grab your attention, nor is there any great rush through their narratives."
But it's not simply the way Wes Anderson's films, which include Moonrise Kingdom and The Grand Budapest Hotel, feel like a book that stands out.
Everywhere you look in his films, you see books, people reading books, both real and imagined, an affirmation that literature is an enriching thing, no matter who you might be.
The fact that pretty much all of Wes Anderson's characters are clever and fiercely capable and insightful, each in their own distinctive ways, bears that point out time and again.
And now The A to Z Review have gathered all of the delightfully quirky director's bookish moments together in one video, giving us the chance to soak and luxuriate in the power of unhurried storytelling which imbues every single one of his remarkable films.