(image courtesy Pan MacMillan)
What must it be like to lose your birthday?
For the aged titular protagonist in Diana Rosie's debut novel, Alberto's Lost Birthday, it has never really been an issue.
As a young boy orphaned in the midst of the Spanish Civil War (1936-1939), his life has been one of survival, of defying the odds, with no real time for frippery like birthdays and when his grandson Tino initially asks him when his birthday is and is surprised to find his Apu doesn't know, Alberto is really none too troubled.
A day which is intrinsically central to many peoples' sense of self is an obscured sideshow for Alberto who has concentrated on surviving orphanage life, marrying the beautiful Maria Luisa, raising a family of two girls and a boy and tending to his small hillside farming allotment of almond trees, lemons and grapevines.
A gruff but tender man of few words, he is like many people marooned from their birth family, content with what he has and giving only the occasional thought to what he might have lost.
After all what is the point of that, he reasons, since the past is unknowable and unquantifiable with too much lost for too many people to know which part of the puzzle is yours.
"You don't know Apu. Because you've never had a birthday. You don't know how it feels. It's a good day. I want you to know how it feels."
Alberto nodded. "Well, maybe you're right. But I would need a date for a birthday."
"You can share mine."
"No." The Old man shook his head. "That is your special day, not mine. It's good of you to offer to share it, but that day is just for you."
Tino frowned, peeling the tough coat off an almond.
"Then we will have to find your birthday," he said. (P.27)
But when his grandson Tino, short for Albertino, asks him when his birthday is, and family circumstances place the two of them together for some days, they set off an impromptu journey to discover where Alberto came from and, most crucially, what his birthday might be.
Like many novels of loss and belonging it has its sad, poignant moments when the full weight of what was taken from him during a turbulent period, not just in his life but for Spain as a whole, hits him.
But there is also hope, the idea that he might uncover his past, an optimism that is egged by his Tino, a young boy eager for adventure and new things but also keen to see his grandfather know how wonderful it is to have such a bedrock element of identity as a birthday restored.
Like all good adventures, particularly those that involve more than a bit of sleuthing, this one takes Alberto and Tino across much of the dry interior of Spain from small village to winery, roadside stop to church, through all the places once known to Alberto.
There is a delightful ebb and flow to this Sherlock-ian detective hunt with Alberto alternating between loss and regret but rebounding as each new discovery rekindles memories long buried, and he is reunited not just with people from his past but to the happy times associated with them.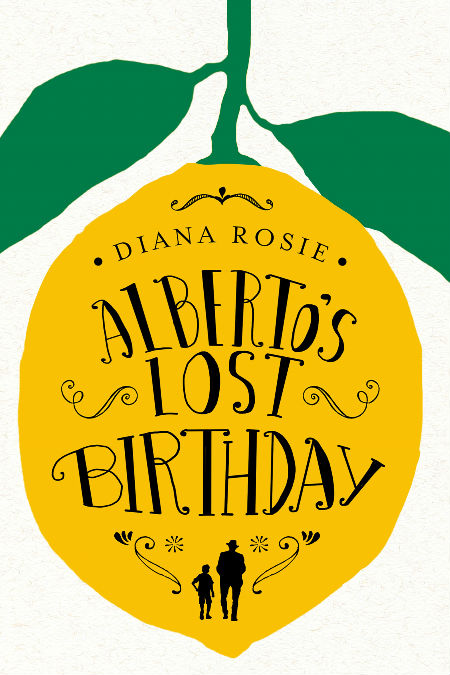 Rosie beautifully fills in the blanks of Alberto's life with the chapters of the books switching from the present back to the past, with each person integral to Alberto's life at one time or another, and thus to the re-discovery of his birthday, given time to have their story heard.
Thus it is that we hear from everyone from his mother and father, his family's employer and family, who were more kin than friends, the woman who fed him at the orphanage and the local priest who took him in, a dangerous thing to do during a war which divided Spain and caused brother to fall out with brother.
In many ways, hopeful though he is, and surprised at how badly he suddenly needs to know more about himself, he expects very little to be found; after all it was so long ago and who would still be alive, let alone able to recall events long past.
But his past lives still, and as he and Tino connect the dots – the young boy's joy at each discovery is infectious, radiating the emotions that Alberto is feeling but not inclined to express – he begins to appreciate that not only do people remember, but that deep down he does too.
And yes, as is the way of all restorative storylines, he does find his birthday (although its expression turns out to be bittersweet).
"As they walked, they talked of their lives since the war. Alberto avoided talk of their childhood. It felt as if the recognition of Mimi, the little girl who was his best friend as a child, had opened the door a crack. He worried that with a push, the door would fly open and the torrent of memories that flooded out would sink for him. For now, he wanted to keep the surge at bay." (PP. 192-193)
Rosie has crafted a fine, moving story of loss and healing that manages to inhabit the present and the past with equal grace and alacrity.
She deftly examines what it must feel like to want to uncover the past but the accompanying fear that these discoveries could unleash far more than you might want revealed or be emotionally ready to handle.
At the end though, the case is made that filling in those blank and missing pieces of yourself is far better than feeling incomplete, regardless of how separated the past and present might be.
It helps of course that Alberto has a caring and loving family who want him to get back in touch with a foundational time in his life, but ultimately, this is Alberto's journey, one that is told with simple joy, matter-of-factedness and a deep appreciation for the importance of something as ubiquitous and yet fundamentally important as a birthday.