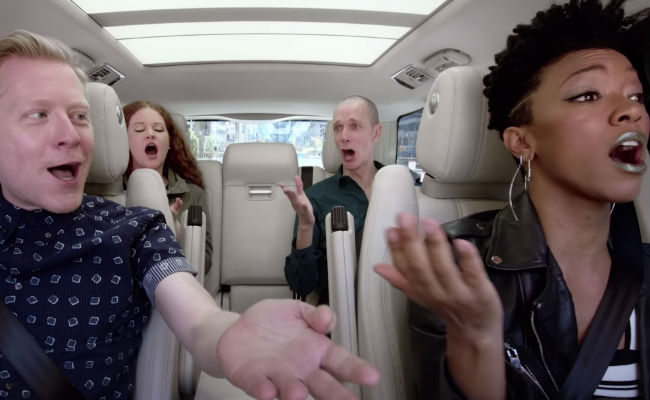 Sure, they can face off against bloodythirsty, warmongering Klingons, triumph over bad guys from another dimension and rescue people in the nick of time from planetary into a devouring sun … but can the crew of the Discovery, Star Trek's latest ship of the line, SING?
Or, at least, singalong, Carpool Karaoke style?
Turns out they can with Sonequa Martin-Green (plays Michael Burnham), Anthony Rapp (Paul Stamets), Mary Wiseman (Sylvia Tilly) and and Doug Jones (Saru) can sing, "bum dance" (an essential element of carpool singalongs) and create bonhomie in a confined space on the open road.
So good are they are creating sweet, vehicular music that watching them have a great time is contagious and makes you want to jump into the car and bop and warble right along with them.
Just leave the Klingons at home OK?