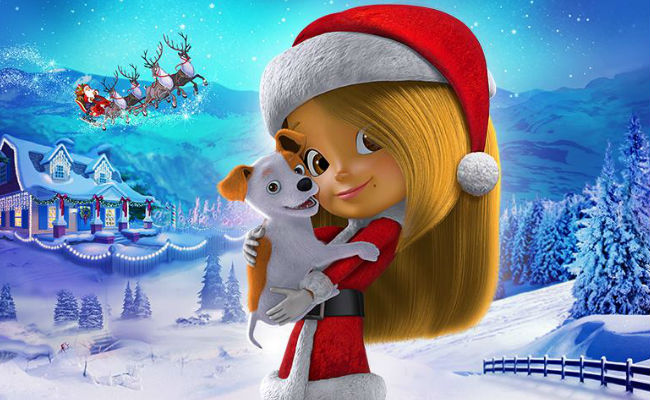 SNAPSHOT
The animated movie tells the story of young Mariah, who wants nothing more for Christmas than a puppy and has set her eyes on a specific little pooch named Princess. Little Mariah is tasked with taking care of her uncle's dog to prove her responsibility to get the number one thing on her list, which results in her having the best Christmas ever. (synopsis (c) Billboard)
"All I Want For Christmas is You" is unarguably one of the catchiest classics of all time.
Rare among modern Christmas songs which often that mysterious x-factor which transforms heartwarming Christmas songs into tunes that effortlessly and perfectly capture the most wonderful time of the year, the song has only grown in popularity since its release in 1994.
Now, after becoming a book in 2015, it is being released as a captivatingly cute festive animated film, replete with the kind of delightfully sentimental storyline that feels like Christmas.
It won't be to everyone's taste but if you're into Christmas, and I most certainly am, then you will enjoy immersing yourself in the joy and bonhomie of the season, with a new song "L'il Snowman" to speed your decking of halls bliss along.
All I Want For Christmas is You releases on DVD & Blu-ray and On-Demand on 14 November.
(source: EW)