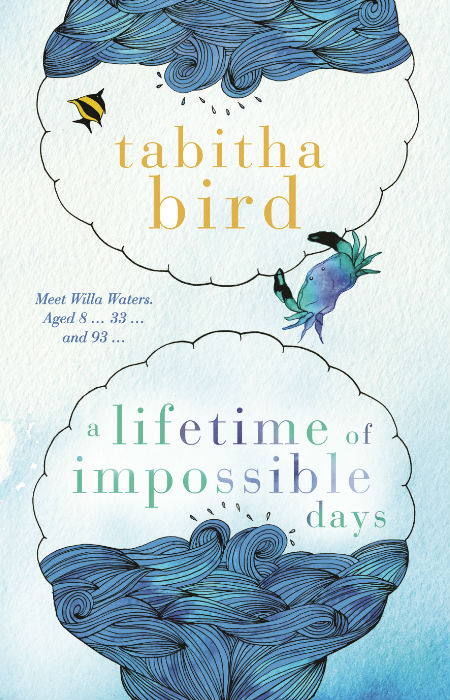 Delving into the past is a risky proposition at the best of times.
We may think we remember what lurks there and how it might affect us when we take a metaphorical shovel to long-buried memories and feelings, but the truth is our minds have a funny way of distorting things, sometimes to protect us, sometimes not, and what we think we'll find is rarely what lies in wait.
No one knows this better than Willa, aged 33 in 1990 who lives in the suburbs of Brisbane with her husband Sam, whom she met in the middle of high school and who has always been a rock for her, and her two boys, Eli and Sebastian, and who is ostensibly a happy wife and mother, living the suburban dream.
But appearances, as we all know, can be deceiving and beneath the collected veneer is a woman barely hanging onto her life – not simply its many facets but life itself, the very act of living, which increasingly feels like a burden too great to bear for a woman who is a dealing with a past so dark, that going anywhere near is anathema.
Haunted in ways she can't articulate to Sam, though she loves him deeply, nothing about her life, save for her husband and boys, feels even remotely magical; how could it? A poisonous past is leaking into it and nothing about the present is safe, with Willa contemplating a fateful decision that will have enormous repercussions for her life and those she loves.
1965
Willa Waters, aged 8

"Daddy sits at the table, head in his hands, his skin all dried up and tired. His hands sleeping monsters. Are they sleeping tonight? It's not okay until I can work out if he's the Daddy under the stars or the Daddy who drags and stomps, his fists bigger than Mummy's head." (P. 149)
Then something quite magical happens.
A package arrives, wet and soggy, with a postcard stuck to the outside, that an ocean will appear if you upend the contents of the jar inside, a jar that is already leaking sand, shells and water all over the home.
Willa thinks, naturally enough, as anyone would if it looked like an ocean was trying to escape from a package delivery, that she's going mad, and while six-year-old Eli is delighted to have such unexpected magic bursting forth in front of him, Willa feels like its an appearance is unleashing all kinds of long-repressed things that she would much rather stay where they are.
But like oceans, which are beholding to no one, Willa's issues, the product of a trauma so sustained and horrific that it has taken away her love of drawing, storytelling and child-like bravura away from her, will not be silenced.
If that is not enough, Willa comes face-to-face with her 8-year-old childhood self, known in the book as Super Gumboots Willa, in her 1990 backyard, which itself, along with the house, morphs from the modern home she knows into the one she lives, as a child in 1965 in Boonah.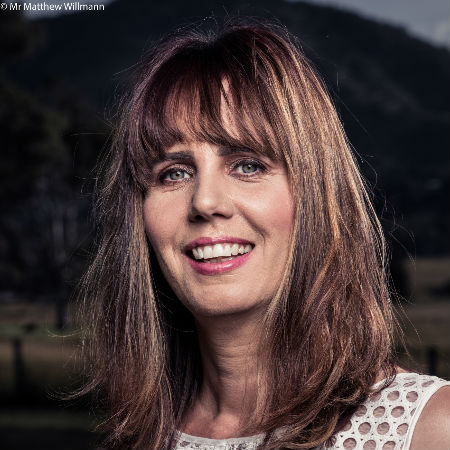 If all that isn't trippy enough, she also comes to meet Silver Willa, her 93-year-old self from 2050, who is fighting being taken to the Plastic-Sheet Home (nursing home), and who, despite her faltering grasp on the present, is beset by regrets and fears from the past, and an insistent urge that she has to fix the past somehow.
The meeting of past, present and future Willa sets off a chain of events which forces the 1990 iteration to confront memories so painful that digging them up feels tantamount to an act of grievous self-sabotage.
It also, however, helps her to remember all the things that once made her, her – her drawing (she wanted to be an picture book illustrator when she was Super Gumboots Willa), her curiosity, exuberant willingness to climb the mango tree out back and her storytelling, a tool she used to try and shield her younger sister Lottie, now in a very dark place indeed, from the worst of physical, emotional and sexual violence around them.
Bird does not spare readers the full gravity or horror of what Super Gumboot Willa endures (and its enduringly toxic effect on Middle Willa or Silver Willa, but while there is indeed darkness, despair and a hollowing loss of self at times, there is also a vibrant hope through A Lifetime of Impossible Days, the kind of powerful, boundless hope which does not flinch in the face of darkness, no matter how implacably fearsome it may be.
(There is also great love too in the form of Willa's beloved Grammy, a free-spirited, warm delight who holds parties for possums at midnight, dispenses love and affirmation unconditionally and whose bon mots of wisdom are a wise light in a dark world.)
"I would take these children's mumma away? The empty one, yes. The mother who will only make things worse in the future if she lives, by divorcing their father and splitting up their world? Super Gumboots Willa, who can't tell me what happened that night in the art shed and never fixed anything for Lottie? Silver Willa, whose mind lives in the past, still desperate to heal what can't be remembered and mend what is irreparably damaged? Yes, I will take all of those Willas away." (P. 351)
The magic of this most transcendant and warmhearted of novels, quite apart from the oceans and the time slips they create, is the way Bird marries pain, agony and psychic horror with the rich, raw power of life reborn.
Never once does A Lifetime of Impossible Days, which is all kinds of brutal and magical and heartwarming and immensely emotional, never feel even remotely twee or saccharine, not even when Middle Willa, the crux of the Willa chain that stretches for 85 years through two centuries, begin to feel hope, the kind that is muscular, true and able to move mountains, effecting substantial and lasting change.
There is happiness but it is hard won, the kind you win not with pretty words and Hallmark ditties but with the frightening work of delving deep into your self, or in the magically real world of A Lifetime of Impossible Days talking to yourself quite literally, and finding the lost truth about your heavily-battered and bruised self.
So viscerally real does it all feel, both the horrific and the hopeful, so beautifully, exquisitely well-written is this most moving and immersive of novels, that it is hard not to feel like you are in the trenches with Willa (whom you will fall in love with and want to hold protectively close), walking through the ocean together, hoping one day to find land, the kind of firm foundation on which lasting, happy lives are built.