One of the inestimable joys of reading anything by Alix. E Harrow, who has given the superlatively evocative joys of The Ten Thousand Doors of January and The Once and Future Witches, is her sublimely invigorating gift for gloriously reinventing well-worn tropes and cliches for the better.
Equipped with rich writing talent, an eye for compelling characters who get under your skin in no time flat and a love for and knowledge of fairytales that is second to none, Harrow takes old stories with dubious morals and gives them new life, the kind that preserve the spirit of the original without bringing the antiquated messaging with them.
Case in point is A Spindle Splintered, a wholesale remaking of Sleeping Beauty which the author rightly observes "is pretty much the worst fairy tale, any way you slice it" largely because "it's aimless and amoral and chauvinistic as shit."
In this breathtakingly engrossing retelling of the story, Beauty goes from inert and compliant, reliant on a man to "save" to someone who takes charge of her own destiny and remakes her world and reality in her own image.
It's powerfully stirring stuff that Harrow styles in her acknowledgements as Spider-verse-ing a fairy tale, an accurate description that makes great use of the idea of the multiverse, one of postmodern storytelling's most constant elements that itself gets a healthy makeover in service of giving Sleeping Beauty the contemporary overhaul it so desperately needs.
"The room vanishes around me. The world smears sideways behind my eyelids, blurring into an infinity of colors. I figure I'm dead.

It's a pretty solid bet: Generalized Roseville Malady has a lot of symptoms and side effects, but the most noticeable is sudden death … I figure that day is today. It occurs to me what a twisted sense of humour the universe has, to kill me in the highest tower in the land just as I pricked my finger on a spindle's end. I wonder if I look hot, sprawled limp and lifeless among the roses. I wonder if that will be the very last thing I wonder."
(PP. 11-12)
What results makes for captivatingly enthralling reading.
The hero of the story is Zinnia Gray, a woman with a rare condition that has condemned her to die just past her twenty-first birthday, a milestone neither she, her lovingly over-protective parents nor her absolute bestie in the world Charm want her to reach but which is coming up in days, with the inevitable end of her very short life all but coming to pass just after that.
Zinnia, who has lived with her terminal prognosis all her life and who has variously resigned herself to it or railed against it depending on where she was in life, doesn't want to die, of course, but as Charm takes her to a special Sleeping Beauty-themed twenty-first birthday celebration high in an abandoned industrial tower (complete with the obligatory spinning wheel), the closest anyone in her hometown of Columbus, Ohio can get to a medieval castle, she makes her peace with the fact that this likely the last birthday she will ever have.
This is where the magical fun begins.
For as Zinnia pricks her finger on the spinning wheel, she finds herself tumbles through a host of alternate realities, in which are resident, without exception, some iteration of Sleeping Beauty, all of them lonely, all of them desperate to escape their curse and all crying out to Zinnia who in turn calls back, hardly able to take in what is happening to her.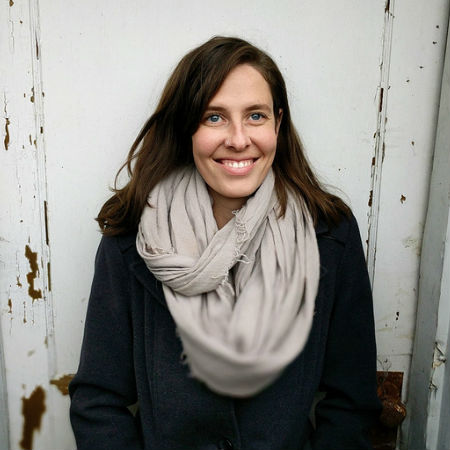 She lands finally in a medieval setting, and to say much more than that risks some very juicy and rewarding spoilers indeed, but suffice to say that the Beauty she encounters there, bound to misogynistic tradition like it's a noose tied around her neck, transforms her life, and the lives of those they know and love (or in the case of Primrose, the princess in the alternate reality, those she is trapped with to a life-sappingly unhappy degree).
A Spindle Splintered takes this tumble into the multiverse and goes to trope-subverting town, merrily remaking Sleeping Beauty into an emboldening clarion call of female empowerment, carpe diem-ing the hell out of life, and going for broke even when obstacles are arrayed like a towering mountain range before you.
It is heady, exciting, queer-infused stuff to read, not least because in Zinnia, Charm and Primrose are three of the most vividly-realised, compelling characters you will ever come across in a story.
Zinnia, in particular, suddenly finds she is take-no-prisoners kind of woman, someone who had let her prognosis weigh her down, thinking she has no choice but to take what life has given her, only to find out she has the power to make the world one she wants to live in.
While her curse may differ from the more traditional one that afflicts Primrose, and a host of other Beauty variants who emerge from the multiverse woodwork, splinters and all, the net effect is the same – life is contained to a stultifying degree, free agency is all but erased and there is no option but to surrender to the inevitable.
"I reread the story when I got home, sitting cross-legged on my rose-patterned sheets, and felt a terrible, grown-up sort of melancholy descending over me. I used to see Sleeping Beauty as my wildest, most aspirational fantasy—a dying girl who didn't die, a tragedy turned into romance. But suddenly I saw her as my mere reflection: a girl with a shitty story. A girl whose choices were stolen from her." (P. 55)
A Spindle Splintered blows all that out the castle tower window with such an affirmative rebel yell that you get swept up in how exciting and thrilling life can actually be, limitations be damned!
While Zinnia wants to get back to her world, she wants to help Primrose escape hers too, whether that means actually leaving or simply changing her fate – there's no "simply" about it, really; Zinnia proposes nothing less for all of the Beauties than a revolutionary sundering of the fairy tale status quo – and much of A Spindle Splintered is an energising race to take back from others what was never theirs to hold.
That is the real power of this judiciously-written novella which tells just the right amount of story, although the ending does suggest something else may follow (we can only hope), and gives us characters who transform before our eyes, taking hold of their destiny, telling fate, weighted down a panoply of old-fashioned prejudice and expectation, to take a magnificently everlasting hike, and making their lives one in which they want to live.
You cannot help but walk away from the all-too-short pleasure of reading A Spindle Splintered feeling alive, emboldened and newly sensitive, in the most stratospherically enlivening of ways, and aware that while traditions can be a good and great thing exercised well, they can also be a prison, one that, as Zinnia makes abundantly clear, must be broken out of and sundered so they can never rise again.
You have no idea where that kind of thinking and acting may take you, but wherever it is, it will be beneficially disruptive, amazingly new and will reshape your life, as it does that of Zinnia, Charm and Primrose in ways so comprehensively good that you will scarcely recognise the landscape of your life in revolution's aftermath.