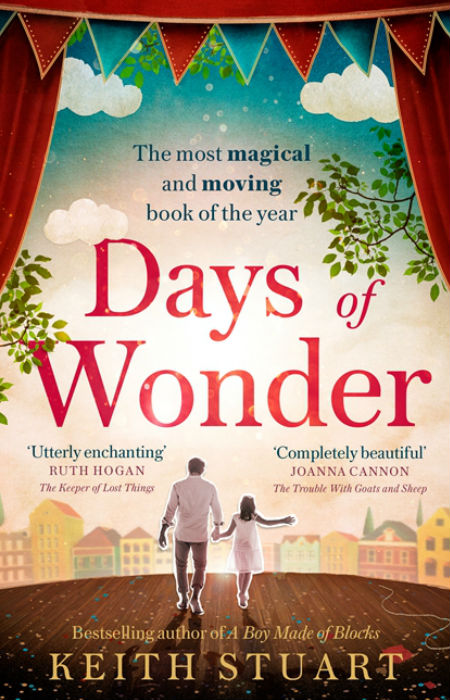 Days of Wonder, the second book from Keith Stuart (A Boy Made of Blocks), is an inestimable joy from start to finish.
The story of Tom and Hannah, a father and daughter who make a magically theatrical life for themselves in a small English town after wife and mother Elizabeth decides she is better off running a big company in Dubai than living out a more domestic role, this is one of those books that grabs you right from the first page with the simple, effervescent joy of its existence.
That's not to say it's all beers and skittles and frothily giddy good times; there are all kinds of angst and challenges along its charming narrative length, but the central relationship between theatre manager Tom and comic book-loving, physically-ailing 15-year-old Hannah, two characters you will fall headlong in love with or you are a cold, dead piece of concrete, is a sustaining thing of beauty and realness that keeps you reading page after absorbing, affecting page.
Days of Wonder manages that rare feat of being upliftingly warm-and-fuzzy without once being twee or simplistic; in fact, many of the issues it deals with are real and cut to the very marrow of what it means to be alive.
"All this came back to me as I knelt by Hannah's side on the stage, the others gathering around as I got close enough to see her breathing. It's fine, I was thinking, this had happened before, it was just something boring that we had to deal with – like the British weather or televised motor sport. What most concerned me was thinking of something amusing to say when she came round. Something about corpsing on stage? I didn't know. The important thing was, we'd joked about it. It wouldn't be frightening. It would be all right." (P. 20)
Or dead, really, as Hannah might playfully, morbidly quip.
Hannah has a life-threatening, or rather "life limiting" heart condition that is progressively sapping her physical energy and ability to read all the comic books she wants, get to know the deliciously-handsome (and reticently sweet) Callum, and enjoy her regular catch-ups with her 81-year-old best friend Margaret, a fiercely-off-the-wall eccentrically ballsy member of the drama troop that meets at the Willow Tree Theatre, which her father manages.
Wise beyond her years – imminent death has a way of doing that to a kid – Hannah is grappling with how to be a normal person when there is precious little normal about her health, wondering if it's worth falling in love, ticking off preferences for school, and how, after a lifetime happily wedded to each other, she and her attentive, some may say over protective dad, can learn to act like a normal father and daughter.
It's not a do-or-die struggle – excuse the choice of words but I have a feeling Hannah would approve – since it's something every parent and child has to traverse; but for Tom and Hannah it's a big deal when one false move, one over-exertion or one night alone might be the end of all things.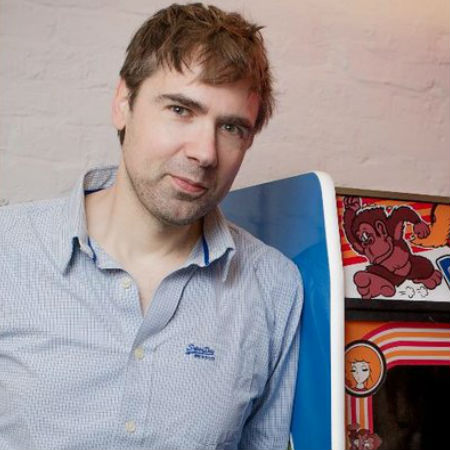 For all the dark clouds hanging over their life together, however, theirs is a somewhat magical existence.
No, scratch that it's an almost completely magical life; from age 6, Tom has held a birthday play for his daughter, plays that draw from her deep and abiding love of fairytales, using the theatre troop who are more like family than fellow amateur thespians (though they are that too) to bring them to vivid, eye-catching, soul-stirring life. (The instigating incident for these plays is a joyously-vibrant performance put on in the garden one night outside Hannah's bedroom where fairies come colourfully and musically alive in reality and not just in the young girls' fecund and witty imagination.)
All too aware that he could lose Hannah at any time, and moving, often uncomfortably between the grim reality of her condition and his need to make light of it – Hannah plays along with her because she adores him but it's hard to jovially something that could kill you – Tom has sought, especially in the absence of Elizabeth (who's more present than he's aware of), to make each and every moment of their shared life together, one buoyed by fellow troop members like Sally, Shaun, Ted, Natasha, James and Jay, to give Hannah the most wonderful, transcendant, silly, funny, happy, magical life possible under the circumstances.
"This was always Hannah's gift to me. Over the last few weeks I'd started blotting out the past; the past was where my daughter became sick. But that wasn't the whole story. There was light all along. It was there with us on the way, it was there in everything we did together – every play, every silly escapade. We had love and fun, and the fear on the horizon, the darkness on the edge of town, only made it more vibrant and more precious." (P. 435)
Replete though it is with exploration of looming death, absent wives and mothers, the perils and pleasures of middle-aged and teenage dating, and rescuing the very things that underpin your life, Days of Wonder is a luminescent, exquisite joy beyond measure.
Suffused with a wise-and-knowing understanding of life's fragility but also it's capacity for endless happiness and fulfilment if you're open to it, the book is full-to-bursting with amusing turns-of-phrase, characters (especially Tom and Hannah) who leap vividly and heart-embracingly off the page, pop culture references (well, those circulating in 2005 when the book is set), a captivating slice-of-life storyline and an overwhelmingly affirmative approach to the business of living, even in the face of death.
The great joy of Days of Wonder is being reminded over and over that, for all their trivialisation as the subject of B-grade rom-coms, Hallmark cards and twee posters in souvenir shops, all we really do need is love.
Fierce, full-on muscular love that understands life is short, life is cruel and exhaustingly challenging at times, but which is, above all, there when you need it and even if you think it you don't, a love that is witty, funny, understanding, fallible, and yes, once again, magical in the kinds of ways that defy the reality of the world around you.
Keith Stuart, with his grounded, entrancingly-sweet but profoundly witty and insightful style of writing, and his capacity for creating fully-formed characters you fall in love with, has given us that rare thing indeed in Days of Wonder (named for the term Tom and Hannah give the birthday plays) – a book that is real and honest but more importantly, joyously inspiring and uplifting, a beautiful reminder that even in the darkest of times, life can surprise, enchant, delight, and above all, sustain and embrace you.