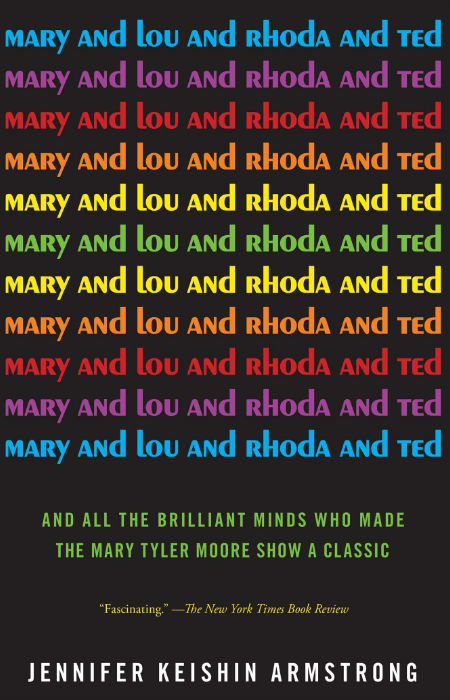 The very recent death of Valerie Harper, who played Rhoda Morgenstern on The Mary Tyler Moore Show and its spinoff show, simply titled RHODA with wit, sass and lovable intelligence, prompted me to read finally the history of The Mary Tyler Show and how this brilliantly-clever, very funny and heartfelt show came to be. Rhoda, and by extension Valerie Harper was a key part of its success but then were so many other people as this immensely-engrossing book beautifully explains …
Looking back at a classic TV program like The Mary Tyler Moore Show, it's all too easy to see its massive imprint on society as some sort of done deal, as if it sprung fully-formed into the pop culture firmament and assumed it's rightfully-held places as one of the best sitcom to ever grace prime time television.
But the truth is, as it is with so many things such as "overnight sensations" and "meteoric rises", is that the truth is far more complicated the easily-arrived at suppositions.
As talented pop culture writer Jennifer Keishin Armstrong reveals in the superlatively-readable Mary and Lou and Rhoda and Ted: And All the Brilliant Minds Who Made the Mary Tyler Moore Show a Classic, the path to becoming a classic is a long and winding, and in her hands, fascinating road to greatness, one that contains as many backward steps and obstacles as triumphant leaps forward into mainstream acceptance and peoples' hearts.
Tempting as it is to think of shows this good and this durable, which is as watchable now as when it dominated US ratings and peoples' viewing habits from 1970-77, as slam dunks, the truth is the birth of The Mary Tyler Moore Show has a good many touch-and-go moments. more than most people might expect.
For what we see as a brilliant concept that spoke to viewers on a multitude of levels and effortlessly explored issues such as feminism and the rise of the single, working woman as a force in American society, was not so well-received by the powers that be at CBS in whose hands its eventual fate, at least at first, rested.
"The character who could change all their fates, Mary Richards—who could give Treva Silverman something to write about, could make Jim Brooks and Allan Burns the innovative producers they wanted to be, could give Mary Tyler Moore the comeback she needed—began her fictional life in a room full of men. And that life began with one dreaded word: divorce." (P. 32)
In fact, one of the key tests of whether the show would make it to the starting blocks, the presentation of The Mary Tyler Moore Show to the big brass at CBS headquarters in New York by showrunners Jim Brooks (later James L Brooks) and Allan Burns, two men who were fast friends though quite different in looks and personality, couldn't have gone any worse.
Though they were backed to the hilt by Grant Tinker, who with wife and star Mary Tyler Moore were behind then-fledgling TV powerhouse MTM Enterprises, CBS were less enthusiastic about a show that dared to challenge the cosy ideals of American life, and viewing habits, up to that point.
In a TV world then-ruled by rural-inspired sitcoms such as Petticoat Junction, Gomer Pyle, and Green Acres, a show like The Mary Tyler Moore Show was a revelation, a complete challenge to the established order than was keenly in step with changing social attitudes out in the great American heartland.
Armstrong brings extra vivacity to what is already a compelling tale by explaining how the show perfectly articulated the great changes rolling through society at the time.
While the world was still very much dominated by men, there were small changes creeping in as women began to assert their right to have careers, to not be wholly (or at all) beholding to men and to have a determination over their lives that their 1950s antecedents could only have dreamt of.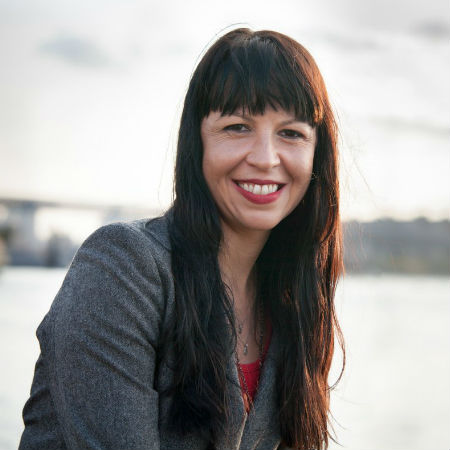 By situating the show in the changing social trends of the time, which The Mary Tyler Moore Show played a key role in bolstering, and comparing to other groundbreaking shows of the time such as Normal Lear's classic All in the Family, the author helps us understand that the first cab off the MTM Enterprises rank was very much more than just a TV program.
To fully comprehend just how big a deal the show was at the time, we need to understand that its effects were felt far beyond the 1/2 slot it occupied on Saturday nights on a then-resurgent CBS which rode its progressive programming to substantial ratings triumphs.
In short, while Moore wasn't necessarily aiming to be a trailblazing role model, that is in effect what she became, representing the hopes and aspirations of a great many American women, including the unprecedented number of female writers such as Treva Silverman or Susan Miller who gave authentic voice to Mary, Rhoda (Valerie Harper) and even Phyllis (Cloris Leachman).
Beyond its attentiveness to the changes in US society, The Mary Tyler Moore Show benefited from being a great place to work.
From its far higher-than-average numbers of women in the writers' room to Tinker and Moore's fostering of a collaborative and caring environment at MTM to the open embrace of super fans such as Joe Rainone, who sent weekly five-page typed reviews of the show without fail, the show was truly a family affair that turned cast and crew into that rare thing in any industry – people who gave a damn about each other beyond their hours on the set.
"The Mary Tyler Moore Show was growing into a full-fledged phenomenon. As the women's lib movement went mainstream—Ms. magazine, Gloria Steinem, the Equal Rights Amendment, and title IX—and All in the Family shocked audiences far more than a single lady could, people stopped worrying so much about Mary slipping into old-maidhood. Even TV Guide, which had once described her as 'unmarried and getting a little desperate about it', encapsulated the change in attitude she'd helped perpetuate when it later declared that she was 'thirty-three, unmarried, and unworried—Mary is the liberated woman's ideal.' The magazine put Moore on its cover three times in the show's first two years on the air." (PP. 114-115)
The brilliance of Mary and Lou and Rhoda and Ted: And All the Brilliant Minds Who Made the Mary Tyler Moore Show a Classic, that dives deep into the lives of its cast and crew in a way that sheds fresh light on the reasons for its outstanding success, is that it frames the show as far more than a half hour of charmingly funny television.
It was that very much that of course but in Mary, Rhoda, Lou (Ed Asner), Murray (Gavin MacLeod), Phyllis and Ted (Ted Knight), and later Sue Ann (Betty White) and Georgette (Georgia Engel), viewers at the time were given a ringside seat to the great changes of the time and how it was possible to be successful without following the now-disrupted status quo.
What the book does, and does in a way that makes it compulsive reading in a way few behind-the-scenes books are, is explain why this mattered so much and how the hard work of everyone who created and sustained the classic sitcom contributed to The Mary Tyler Moore Show mattering just not in its heyday but right up to the present.
We are also given a reminder, just as importantly, that behind every great show are a legion of dedicated and highly-creative women and men which Armstrong brings to life in such a lively and involving way that you emerge from reading this information rich and yet emotionally-resonant book all the more appreciative of just great a social and televisual phenomenon The Mary Tyler Moore Show was and is and immensely glad that these people were around to bring this life-changing, mirth-inducing and thoughtful show into our lives.