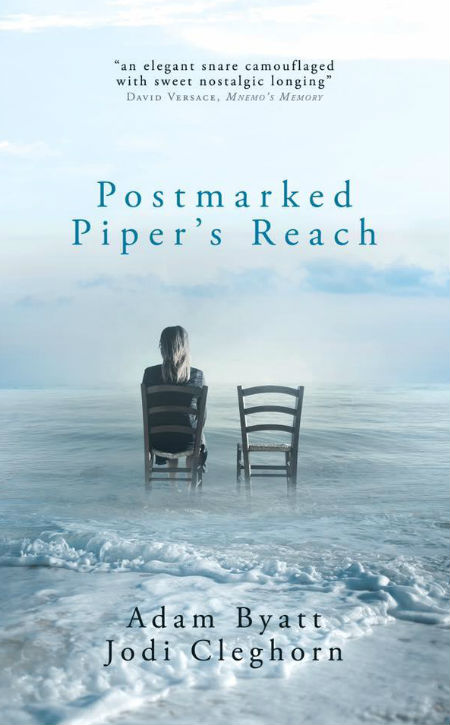 In his 1953 novel The Go-Between, L. P. Hartley rather sagely observes, and no doubt from a position of much lived, wisdom-gathering experience, that "The past is a foreign country; they do things differently there."
As opening lines go they don't get much better, not simply because of the poetic resonance but because of the truth encapsulated within, a bittersweet reflection that the past and present, though inextricably linked and bearing certain commonalities, are vastly different from each other, separated not just by the passage of time but by life experience and the growth and change, good and bad, that brings.
The authenticity of this observation is nowhere better distilled in recent times than in Postmarked Piper's Reach, the debut novel by Adam Byatt and Jodi Cleghorn, which explores the vast gulf that exists between who we once were and who we are now, and whether it is even possible to bridge the distance between the two (and whether it is wise to even attempt such a thing).
Taking the form of letters sent back and forth between old high school best friends, Ella-Louise and Jude, who came close to consummating their unspoken love but never quite managed to for a variety of reasons, Postmarked Piper's Reach is an impossibly beautiful, emotionally-resonant novel that never once takes the easy way out.
Never for a moment does it assume that life is full of fairytale endings or cosy acts of closure; instead, it looks at life the way it is – messy, poorly-judged, full of unrequited longing and disappointing execution, a flawed exercise in sentience that promises much at the start but doesn't always deliver, not even years later when theoretically, the cards of fate are far more in your favour.
Friday 6th January 2012


Dear Jude,
Please excuse the crappy legal pad. Had I waited to find fancy stationery, I might never have sat down to write. Your parents are still listed at Blecker Street, so I'm sending the letter there and hopefully, they'll pass it onto you …

Just so you know, it hasn't taken me twenty years to forgive you for not showing up at my farewell party. Or at the bus the next day. You did me a favour. Had you come to say good-bye, I don't think I would have had the courage to go and leave you behind." (P. 10)
It may sound like a glum undertaking, an admission that life is but a series of failed attempts at happiness but it is far too sophisticated and nuanced a piece of storytelling to be that one-dimensional.
Rather, it takes this brutally-honest assessment of life and its many ups and downs, and weaves them into an exploration of humanity that is richly-heartfelt, accessible and as real as anything you'll have come across in literature previously.
Postmarked Piper's Reach is a grand therapy session of sorts, an attempt by Ella-Louise, whose life since leaving her one time safe haven and temporary hometown has been grimly-searing and destructive on all kinds of levels, to reconnect with the one person who gave the daughter of a heroin addict and accidental mother a sense of belonging, love and inclusion in a life starkly free of all three.
That she does re-connect is true – she and Jude fall easily, in one way, back into the tight intimacy and emotional support that once characterised their friendship whose full import Jude, from a close and loving, if flawed family, never fully quite grasped.
It's only when Ella-Louise starts to lay all her emotional cards on the table that Jude comes, slowly and with great regret and misgiving, to understand just how much their friendship meant to Ella-Louise and why it matters to her, almost as a matter of life and death, that they not simply re-connect but complete what was not completed all those many years ago.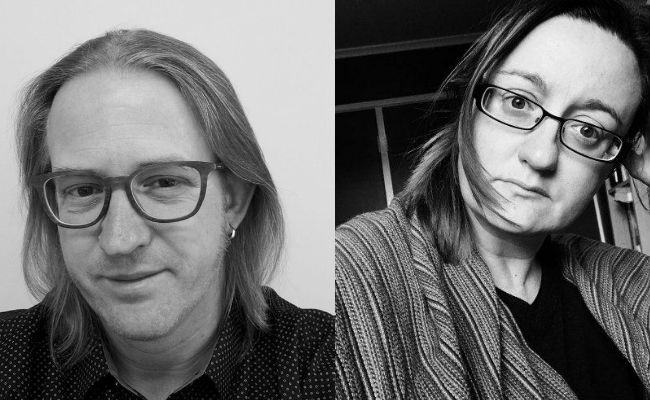 But life, alas, is never that simple or straightforward, and Postmarked Piper's Reach acknowledges that in myriad different ways as Jude grapples with the twenty-year-accrued fantasy of what life with Ella-Louise might have been like, and the impossibility of doing anything about it now that he is married to the lovely Rebecca with three kids, a thriving practice as a marine biologist and a nice, safe life that challenges little but delivers, in his pre-Ella Louise reconnecting world, all kinds of satisfaction.
This grippingly-immersive story dwells in that tantalising, agony-filled place between the past and the present where hope and regret assume equal prominence and where you naively think it will be ridiculously simple to join together two vastly different periods of life.
Neither Ella-Louise, whose letters quickly move from casual catch-up to imploringly earnest in record time, nor Jude, who takes more than a few missives to fully cotton onto what his once-close friend is now asking of him, really understand what is at play; neither do they execute on it well, all their best desires mired in selfishness and the kind of myopia that we all carry around, even if we never admit to it.
Both these immensely likeable characters, who feel so real and truthful that you feel as if you know them, are flawed and lost, making them every bit as human as the rest of us, all shining aspiration and murky articulation, making their ever-more complicated exchange the stuff of everyday lived life.
"Sunday 11th February, 2012

Dear Ella-Louise,
I scrounged a few pages together to write my last letter but now, I've bought myself a writing pad. Nothing flash, as you can tell, but functional.
… Why am I still in Piper's Reach? … For me, Piper's has always been about the stability of the place." (P. 19-20)
That happy endings are largely the stuff of fairytale and legend forms the emotional spine of this brilliantly-evocative book which pulls no punches about the gravity and half-realised possibilities of life without once feeling like an exercise in depression-soaked self-flagellation.
What Postmarked Piper's Reach conveys feels very real and very true – confirmation, if any of us really needed it (and since it's in a book this good, we do, we really do), that we might be able to visit the past, have a dalliance with it, fantasise about it playing out in a multitude of ways that never took place, but that ultimately it is a "foreign country", a place at once known and intimate, and yet far off and alien.
It would be giving away far too much to give away where Ella-Louise and Jude land in the midst of all this, and what kind of mix of happy ending and messy in-between they end up inhabiting, but suffice to say, you will understand, heart, mind and soul, why they do what they do, attempt what they attempt and why ultimately it doesn't play out quite like the other hopes.
Life is brutal and unkind and no one knows it better than Ella-Louise and Jude whose willingness to try to marry past and present, for wholly different reasons, will touch you deeply, with writing that is poetic and grounded simultaneously, full of wisdom, insight and more than a little resignation to the fact that what we hope for isn't always what we get and that even if the chance arises for a do-over, the odds are not always stacked in our favour.