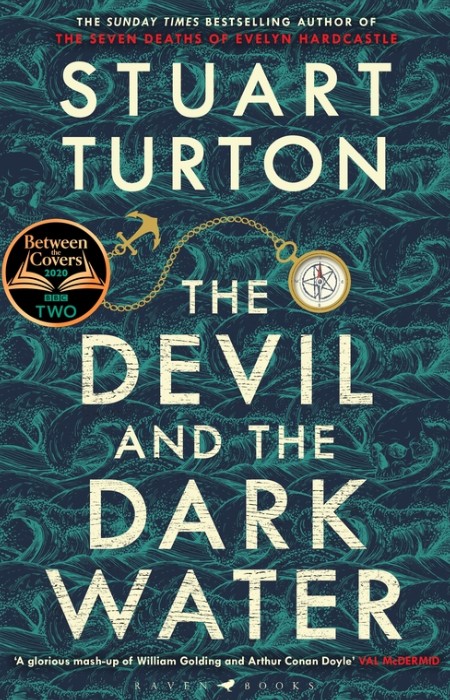 Humanity is not, by and large, a fan of looking deep into its soul.
You could be forgiven for thinking so when you look at the dizzying amount of literature, music, film and on and on devoted to exploring the darker and lighter parts of humanity's inner self, but the truth is, very few of us are in favour of taking too close at what lies deep below our socially acceptable surfaces nor of taking any responsibility for the terrible acts committed by whatever rises from the deeper reaches of our often unknowable souls.
So we invent religions, fairytales, creatures that lurk in the bleak shadows or swim in the murky depths, anything to take us away from the fact that we are, at heart, not as pretty or laudable as we would like to be.
Stuart Turton, who brought us a searing life lesson in the searing bleakness and also reassuringly the redemptive possibilities of humanity in his first supremely successful novel The Seven Deaths of Evelyn Hardcastle, knows more than a thing or two about humanity's proclivity for blaming things beyond ourselves for the great evils we seem able to commit with far too great an ease.
In the case of his new novel The Devil and The Dark Water, which takes places on an eight-month sea voyage from Batavia to Amsterdam in 1634 at the height of power of the infamous Dutch East India Company, people are all too keen to blame a demon known as Old Tom for all kinds of terrors that befall them out on the wild surrounds of the untameable ocean.
Sailing aboard a massive Indiaman ship known as the Saardam which has room for hundreds of sailors, musketeers, passengers and nobility, along with treasures and spices that will make the governing body of the Dutch East India Company, the Illuminati-like "The Gentleman 17" even richer, people like Lieutenant Arent Hayes, assistant to fabled detective Samuel Pipps and Sara Wessel, wife to the viciously cruel immediate-past Governor General of Batavia, Ja Haan (soon to be one of the men who rule over the company) come face to face with horrors imaginable and have to decide whether they are the actions of man or devilish beast.
"All eyes were on the symbol on the sail, so nobody saw Creesjie Jens grip the railing of the quarterdeck, the colour draining out of her cheeks.

Nobody saw Sander Kers close the huge book held in Isabel's hands, hiding the picture of the eye drawn there.

Nobody saw the boatswain, Johannes Wyck, touch his eyepatch in memory.

And nobody saw Arent stare incredulously at the scar on his wrist, which was exactly the same shape as the mark on the sail." (P. 73)
Hayes and Wessel, who find themselves ever more attracted to each other in circumstances where such consorting is not only social opprobrious but potentially fatal, have to grapple with the fact that while everything points to a person's hand in the terrifyingly criminal proceedings underway on the way, there is also compelling evidence that the cause of their ever-escalating misfortune could be far more demonic in nature.
What to believe?
It's a crucial question because your starting position of belief is always what drives how you end up perceiving things and thus where you end up going with an investigation, and Wessel and Hayes and their intimate group of friends and co-investigators including Creesjie Jens, Isabel (ward of Predikant Sanders Kers of the Dutch Reformed Church) and Wessel's maid in attendance Dorothea have to swim against an overwhelming tide of devilry which consumes everyone with its omnipresence.
No matter where they or anyone else on the ship looks, the signs of Old Tom are everywhere – his evil sign scratched onto boxes and masts and sails, his eerily seductive voice offering rewards aplenty for your allegiance and complicity in terrible deeds and his acts including impossible murders and thefts.
He cannot be avoided and for many people on the ship it is near inescapable that Old Tom is the cause of their grievous losses and the one who will decide their collective fate on a voyage that looked damned from the start when a leper pronounced doom upon them as they waited on the dock to board the ship, the same leper by the way who is now creating all kinds of havoc, murder and nightmarish villainy, the kind for which there appears to be no human explanation.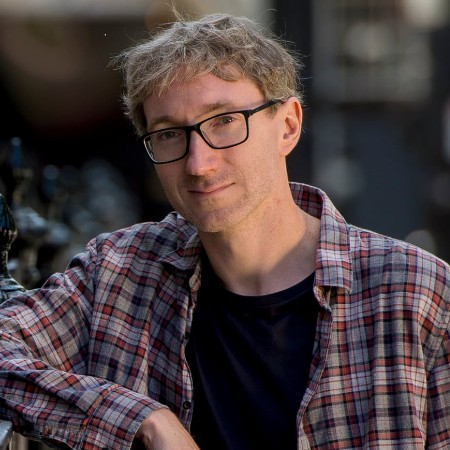 Much like The Seven Deaths of Evelyn Hardcastle, The Devil and the Dark Water is brilliantly-constructed and astonishingly cleverly layered whodunnit mixed with fantastical elements so vividly, arrestingly imaginative that you wonder what it must be like to be inside Turton's mind.
Surely you would find a thought process rushing ahead with fearless precision and pace, punctuated by heartstopping deeds and scary revelations, but also one which is capable of connecting dots that no one else even realises is there.
What makes The Devil and the Dark Water such compelling reading is the way Turtton effortlessly weaves together a detective hunt par excellence with an exploration of the too-quick propensity of people to believe the very worst of anyone but themselves or their fellow citizens.
As much a deep dive into collective blame shifting and superstitious hysteria as it is a beguiling detective hunt for which Agatha Christie would no doubt doff her hat in acknowledgement of storytelling genius, Turton's second novel is a barnstormer possesses a barnstormer of a narrative that builds and builds the tension, suspense and fear until it is near impossible to think that anything other than a demon could be the culprit.
It is a highly religious age but it is also one when people are beginning, thanks to emerging scientific thought and philosophical debate, to question whether everything can be sheeted home to God and demons, or whether they should be looking a little deeper into their own blackened souls for their source of their troubles.
"Arent felt a tiredness building inside of him. It was never going to end, was it? They were never going to stop butchering each other … That first night on the Saardam, the guard captain had told them he didn't believe in devils because men didn't need to have an excuse to commit evil. Arent had thought it was a lament, but not he realised it was a confession. he'd simply looked inside and told them what he'd found." (P. 480)
Turton shifts with grace and devilish ease between the two possible sources for the hardship and terror of the people aboard the Saardam, with Hayes, who has to step into the role of investigator when his employer and close friend, Pipps, is imprisoned for reasons unknowns in a dark, claustrophobic cell at the front of the ship, unwilling to dismiss the demon at play but more inclined to believe that people could be the reason why people are turning up dead, strange, mysterious cargo including something called "The Folly" is going missing, and the ship is increasing looking like it will not reach Amsterdam in one piece or at all.
If you are of a more rational mind, you will be inclined to believe that that evil of man is at hand; but Turton weaves his tale with such magical power and intricate detail that it is impossible to feel anything but chills, especially if you are reading The Devil and the Dark Water late at night, when you read about how expansive is Old Tm's seeming reach and so bleak and dark his heinous, mayhem-inducing acts.
As whodunnits go, The Devil and the Dark Water is masterful, with revelation and intrigue thick upon the decks, suspicion and self-interest multiplying to life-threatening and raw, spectacularly flawed humanity on display everywhere you turn.
However, there is also proof that while demonic forces may be at work and may in likelihood spell the doom of everyone onboard the ill-fated ship, humanity may yet rise to the challenge and be the salvation of all those onboard, thanks to Hayes, who is full of integrity, compassion and near-unflappable tenacity, and Wessel, who is desperate the escape the abusive strictures of her cruel husband and live a life where she has some say in its form, substance and colour.
You cannot help but be swept utterly and totally into this gigantic sprawling expansive of a novel, which moves ahead at breakneck speed and yet with a capacity for nuance, emotional insight and a thoughtfulness that infuses it with a richness of humanity, in all its forms, elevated and debased, that leaves you reeling with deep, if unnerved, pleasure at our capacity for the very best and very worst of things, and makes you deeply, forever impressed that we have people of such storytelling talent and fierce, compassionate intelligence as Turton to shine a light upon our souls which may be considerably darker than we would like to admit.