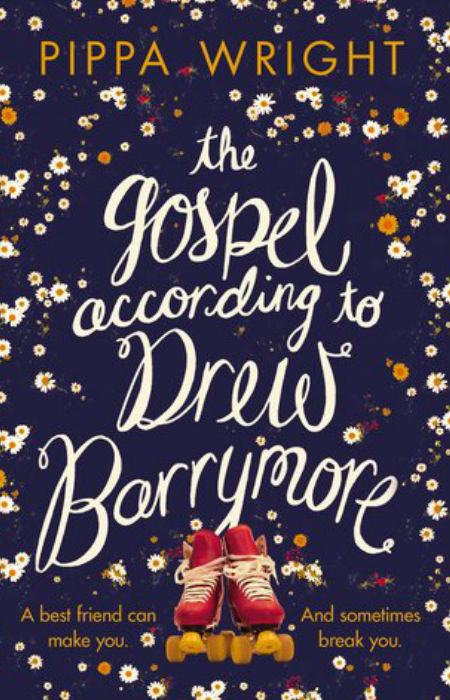 Every religion has to start somewhere, and for the Gospel According to Drew Barrymore by Pippa Wright, a system of belief for our celebrity-obsessed age if ever there was one, it's in the early '80s in the playroom of 7 year old Esther and younger sister Sophie when a new girl comes to visit.
Laura is supposedly a toy-deprived, timid only child, socially awash after recently arriving back in the UK from the US with her parents, but the girl who bursts into the room to an astonished reception from the two sisters is instead worldly-wise, opinionated and consummately confident.
She is also firmly of the belief that she is born to play Gertie, portrayed by 6 year old Drew Barrymore in E.T., a firmly-held tenet that runs headlong almost immediately into Esther's aspirations to play the exact same role.
And almost dooms their best friendship from the start.
With that one fatal play date the enduring rhythm of Laura and Esther's friendship is set in motion, one that observes a universally-mandated unspoken sense that Laura is the confident, cool person everyone wants to be and be with, while Esther, known unfortunately as Fat Fester, is most definitely not.
"From this day forth," said Laura, pushing her hair back and lifting her face decisively to the yellow pub light, "I am following the gospel according to Drew Barrymore and it will lead me to my peak."
"Well, you've converted me," said Esther. "I could do with a peak of my own. Where do I sign up?" (p. 176)
It is also gives rise, somewhat down the track that Drew, far more than Buddha, Jesus or any sort of gaggle of pagan gods, is the one to turn to, via her film of course, for inspiration, wisdom and unfailingly useful life advice.
The two friends, together through thick and thin to varying degrees, and forever ruled by a dynamic that's powered by Esther's desperate need and Laura's professed sense of emotional nonchalance, initially treat the Gospel as a good laugh, a way to break the ice when life has once again pulled them apart and they need to find a shortcut back to some form of amiable togetherness.
But as time goes on, and life throws up all sorts of challenges, obstacles and joys, such as less than ideal jobs, boyfriends, sexual harassment, and children, the two come to realise that they need the Gospel as some of barometer of life success, a touchtone that reassures them that they understand what their highly different lives require and can deal with them, and that they still mean something to each other.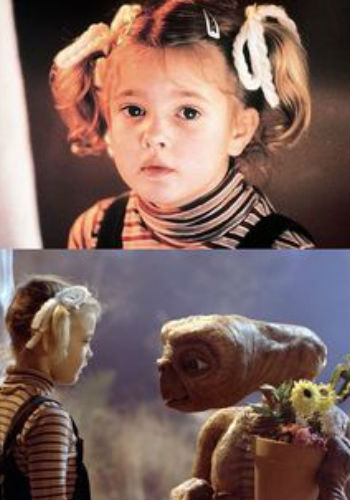 It's put to its greatest test many years later in 2013 when Laura disappears from her job at a Napa Valley vineyard in California and Esther, happily married and with a 1 year old magnetically attached to her side, and at the urging of the gloriously well-named Cold War Margie, Laura's over-involved mother, flies out to find her.
While The Gospel According to Drew Barrymore is ostensibly about Esther's physical search for the wayward Laura, guided only by an email snippet "I'm channelling Drew Barrymore, as ever. The Gospel, right?", it is also a powerful reflection on friendship, the way it binds us to someone in ways deep and intangible and how it can never be taken for granted.
It touches more than once on the idea that friendship is never a static thing, that it can and must re-invent itself as the people who are a part of it change and grow, and that much like a shark that has to keep to moving forward to breathe lest it die, friendships can never simply stay as they are, a collection of ideas, memories and childhood sentiments.
Laura huffed in exasperation. "Like – you're the football team, I'm the head of the fan club. Just because I can't kick the ball myself, doesn't mean I don't like to see it done well by someone who really knows how."
"Laura, are you high?"
"Listen, it's important. What I mean is, forever after may not matter to me, but your forever after does. That's what I'm trying to say. I want you to be happy. I really hope you're going to be happy." (P. 345)
Pippa Wright does an exemplary job of giving us a refreshingly creative but no less meaningful dissertation on friendship through the ups and downs and nitty gritty of Esther and Laura's life, reminding us at every turn that whether we turn to Drew Barrymore for counsel or not, that we treat friendships as self-supporting entities not needful of our constant input at our peril.
While the novel balances on the amusingly light and fanciful idea that Drew Barrymore is the font of all life wisdom, and it has it airy, silly, fun moments, it is mostly a fairly serious, though never tedious or dour, rumination on what makes friendships tick.
Eminently readable, with an light breezy accessibility that draws you quickly in, The Gospel According to Drew Barrymore is thoughtful, insightful and surprisingly moving, a reminder if we needed one, that our true soulmates most often reside in our friendships.