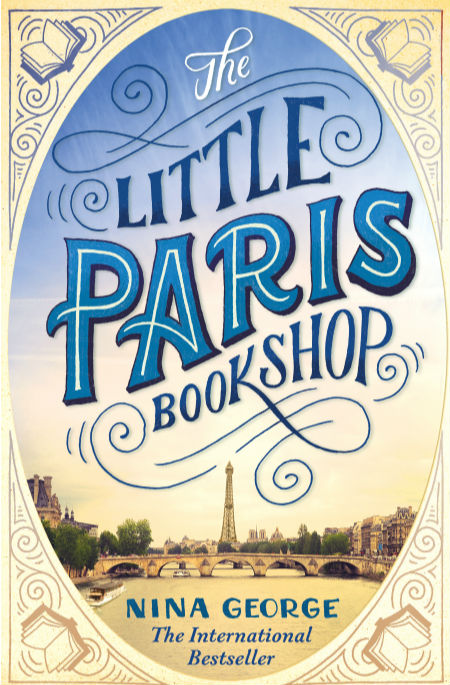 Grief is often an all-consuming state.
No matter how we try to lift ourselves out of it, it pulls us back in, unwilling to let us go from the misery, pain and agony of things lost, never to be regained.
Or at least, regained in the form in which we once had them.
In the case of Jean Perdu, the Parisian bookseller with a difference – he sells his books from a barge moored in the Seine – who is the heart and soul of Nina George's The Little Paris Bookshop, the entanglement in grief's remorseless grip has lasted 21 long socially-isolating years.
During this time he has emptied his apartment of anything that reminds him of Manon, the Provencal woman he believes left him with no warning, sealed up all that remains of the life they shared in a room he never ventures into, and stripped his life back to a Spartan existence, devoid of all the things that used to make him happy.
"Kästner was one reason I called my book barge The Literary Apothacary," said Perdu. "I wanted to treat feelings that are not recognised as afflictions and are never diagnosed by doctors. All those little feelings and emotions no therapist is interested in, because they are apparently too minor and intangible. The feeling that washes over you when another summer nears its end. Or when you recognise that you haven't got your whole life left to find out where you belong. Or the slight sense of grief when a friendship doesn't develop as you thought , and you have to continue your search for a lifelong companion. Or those birthday morning blues. Nostalgia for the air of your childhood. Things like that." (p. 22)
Jean's only remaining active engagement in the wider world is his beloved Literary Apothacary, a cavernous barge he has filled with an extraordinary arrayof books, books he will only sell to people who have an emotional ache for the particular contents contained within.
His method for determining what emotional state his would-be buyers are in, and hence the book they will need is based on oblique, quite often arcane questions, and quick though unnervingly accurate assessments of their lives.
He is almost always right, and takes pride in the fact that simply doesn't sell a book to someone simply to make a sale.
It is an unusual way to sell books to be sure, but it is one that works for him, and it has to be said, for his many devoted customers, and those that simply wander unaware into his floating bookshop.
But any satisfaction he derives from his chosen occupation pales next to the mountainous amounts of grief walled up behind what turns out to be a very thin wall indeed, one that come bursting apart when a new woman, Catherine moves in next door, awakening desires he had long since consigned to oblivion, he gets to know a precocious new author who moves into his building by the name of Max, and the reading of a letter left for him by Manon, one he had forgotten even existed, impels him to unmoor his barge and set out down the canals of France to find some healing somewhere in his lost beloved's home region of Provence.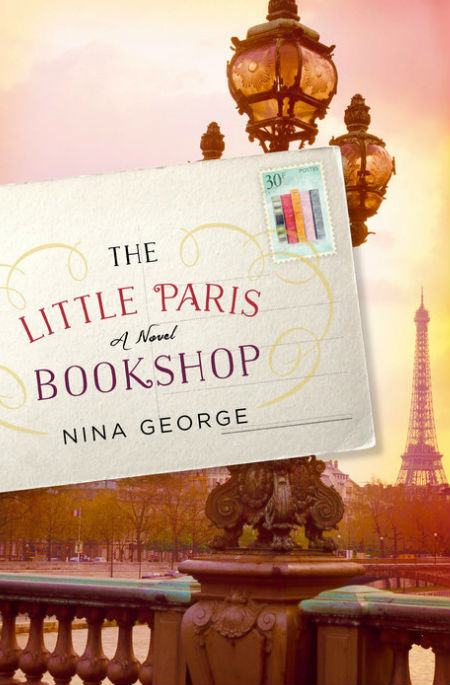 What starts out as a spontaneous decision to reconnect with the woman he once loved more than life itself, soon becomes an extraordinary journey into the many unexplored worlds within worlds within his soul, all of them mired in grief so pronounced and walled up that it takes an extraordinary set of events to set him free.
With the most unexpected of travel companions that includes at various points Max, two cats, a bon vivant Italian itinerant traveller by the name of Salvatore Cuneo, and a woman called Samy, who may or may not know the real name of the anonymous author of Jean's favourite book and literary life saver, Southern Lights, he explores not just the lush countryside of provincial France, brought vividly and lovingly to life by Nina George, but all the deep regrets, sadness, feelings of loss and anger that have left stuck in an internal world he never really wanted to call his own.
While the exploration of all these many, long-suppressed feelings is sometimes rendered in twee, almost overwrought terms – this could simply be a by-product of the book's translation from its native German – it is largely a triumph, an evocative journey through one man's far too belated decision to finally face a grief he though too all-consuming to ever grapple with in any successful way.
 "He didn't know where to direct his rage. He wanted to punch something. He kneeled down and pummelled the sand and shovelled it behind him with both hands. He shovelled. And raged. And shovelled some more. But it wasn't enough. He stood up and ran into the water; he thrashed at the waves with his fists and hands, both together, one after the other. The salt water splashed into his eyes. It stung. He punched and punched … His fury hardened. It sank into the sea between two waves; it became flotsam and would be washed up on the short to make someone else furious — furious that death could break in at any moment and ruin a life." (p. 284)
George spares no punches as she leads us, warts and alls through Jean's rather picturesque grappling with the five stages of grief, all of which take place far from home, in regions of France that feel like a million miles away from the Paris in which Jean has spent the past 21 years barely alive.
Francophiles will rejoice at the love letter to all things Gallic splashed across almost every page – the countryside is brought to vivid life as is the French love of food, good times and sparkling literature, all of it the backdrop for one man's brutally honest breaking down, reawakening and rebuilding.
Let's be honest, moving out from the dead hand of everlasting grief is never an easy thing – there are too many regrets and what ifs to ever render it an easy task – but in The Little Paris Bookshop, Nina George offers us the very real, almost poetically-expressed sense that at the very end of that dark road leading out of the morass lies a future that might be a million times better than we ever imagined.