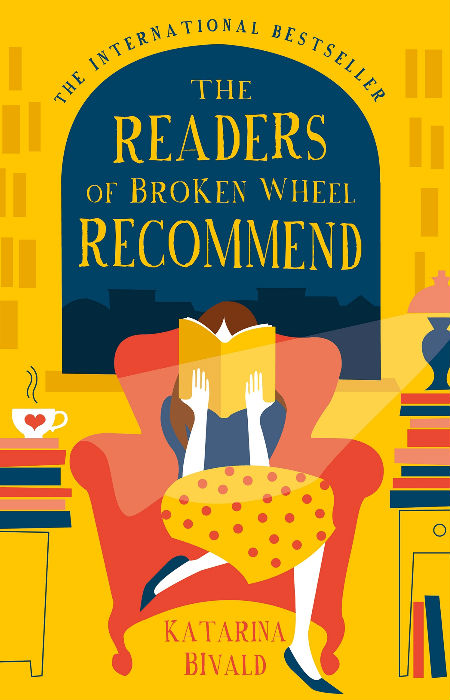 Humanity has an appealing way of investing people, places and things with attributes that they may not otherwise possess.
Whether we do it because we firmly believe deep down they are there, or perhaps more likely, because we wish they were there, we are most firmly in the business of augmenting and adding to with zealous intent.
One of the recipients of this investiture of attributes real or imagined is the small town, which is variously lauded as the bastion of all that is good and true and virtuous, an intimate bastion of humanity as its best, or as a suffocating backwater of curdled ambition, lacklustre vision and Big Brother-like proscriptive living.
The town of Broken Wheel, Iowa, down to one rapidly-emptying main street and a population that is not what it once was by any measure, encompasses both these realities with Swedish author Katarina Bivald eager to demonstrate that it is more the latter than the former though a move back along the perception is not simply possible but an embryonic reality.
All it takes, so she argues in her international bestseller The Readers of Broken Wheel Recommend are some books, a feisty (though she doesn't fully appreciate this yet) unemployed Swedish bookstore worker with a passionate love of the written word, rather unspectacular fashion and a belief that everyone would be better off if they paid more attention to the life lessons waiting to be found in every book.
In the grand tradition of every stranger who skipped merrily into a disenchanted down-on-its-luck town or household and changes it forever, comes Sara, who intends to stay only long enough to get to know her elderly pen pal and fellow booklover, Amy, who lives in a large home on the edge of town and has been regaling her timid young Scandinavian friend with stories of a town she also believes has more tomorrows than yesterdays.
Arriving in Broken Wheel, however, Sara discovers that Amy has died but a week before, and that the town, an archetypically quirky mix of busybodies, do-gooders, ex-alcoholics and an especially attractive, emotionally shut down young man (Amy's nephew Tom), while welcoming, isn't entirely sure what to do about their unexpected visitor.
Which is fair enough since Sara, at a loss about life generally, hence her trip, suddenly realises she little to no idea about what to do next.
The town, principally newsletter-writing housewife Jen, feisty, inflexible layer-of-the-rules Caroline, I-need-no-one Grace, poor-lost-his-daughter-to-a relationship-breakup-and turned-to-drink George, and returned prodigal son Andy and her partner in romance and business Carl, gradually however warm up to the idea that Sara belongs with them, not just for two months but forever.
And Sara, dubious at first about whether she should stay in a town that regards her great passion books as an unnecessary afterthought, finally and with some firm prodding and pushing, comes to agree that her future belongs with this ragtag, well-meaning bunch of eccentric souls who come to understand that books are worth something after all.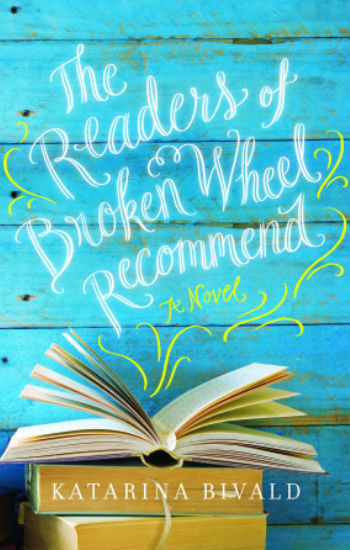 If it all sounds a bit too twee and overdone, then in some ways it is.
Bivald, though giving us a town of endearingly dysfunctional, goodhearted, quirky people that has some definite, heartwarming people, often tries a little too hard to bring her redemptive tale to life.
Everyone thinks just a little too hard, is a little too earnest and many narrative strands take a little too long to play out, leaving  readers wondering when some sort of resolution will be at hand.
This is not to say that it doesn't have its charms, and a significant number of them – The Readers of Broken Wheel Recommends is packed to the brim with oddly-appealing people all trying to fumble their way rather sweetly and sometimes less-than-sweetly through life.
But all too often, it feels as if some well-read list is being ticked off – quirky characters? Tick. Great big emotional holes in their life that need fixing by a barely-capable stranger? Tick. Books the guardians and effectors of all that is good and true and lifechanging? Tick. And lives changed for the better, in defiance of the law, reality and sometimes commonsense? TICK.
It's all there, and it is enormously appealing – Bivald has a delightful turn of phrase that manages to transform even the most dire of situations into something magical and poetically-hilarious and invested with potential – dragging you in from the first page and making it well nigh impossible to put it down after that.
If the morale of the story is that everyone needs to belong somewhere, and books possess the power to bring that about if you can just find the right one for you, it is signed, sealed and delivered and most certainly yours.
As with some many heartwarming books before it where a winsome stranger is changed and so changes those who enrich and transform their life, The Readers of Broken Wheel Recommend lovingly and understatingly reminds us of life's possibilities, if we can only make ourselves open to them.
But therein lies the problem – it is all there, everything we've ever read before.
It's all charming, it's all quite lovely but it often feels like Bivald is straining to deliver us everything we're expecting, all the panaceas for the cruel realities of life that makes these sorts of books so appealing, without really bringing anything new to the literary table.
It's not a bad book – quite the opposite in fact redolent as it is with appealing characters, a plethora of difficult to solve but redeemable situations, and the possibility of love sweet love, not just for Amy and Tom, but others as well – but it all seems a little forced, a little to manipulated into being, in such a way that you can see the levers being pulled behind every word.
It's immensely enjoyable but hardly likely to leave much of an impression which is odd given that its main reason for being is the idea that books (and those who love them with a passion), are the instruments of deeply transformative, lasting change.