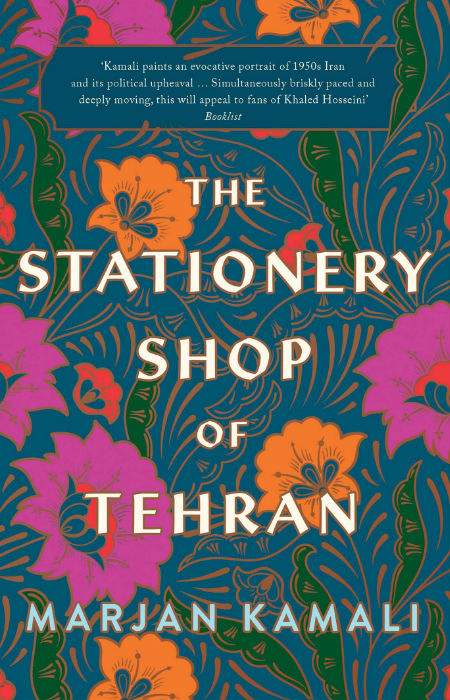 There is a quiet joy in being surprised by a book.
What you suppose it will be like when you pick it up in a bookstore and are intrigued enough by the back cover blurb to add it to your TBR pile – in my case, a towering mountain that will fall and smother me with words one day – is often not quite what it turns out to be and you are all the richer for it.
Iranian-American writer Marjan Kamali's beautifully-wrought novel, The Stationery Ship of Tehran very much falls into this camp, a book which promises, at first glance, a delightful but low-impact appealingly romantic tale that spans six decades and includes heartache as much as eternal love.
It's title suggests a beautiful oasis into which to escape for the time it takes to read but nothing more which is fine because losing yourself in a sweetly escapist book is one of life's great pleasures.
But as you move deeper into this profoundly moving book, you begin to realise how much muscle Kamali has written into its entrancingly lovely but achingly sad narrative which moves along at a brisk pace without once sacrificing a sense of raw, potent emotional intimacy.
Far from being a light, diversionary read, which again is its own particular rich reward, The Stationery Ship of Tehran takes a hard penetrating look at how life can suddenly takes turn so sudden and unexpected that who we are and what we hope to become is forever changed.
"Roya leaned against the shelves lined with books as Bahman talked, her back digging into the spines of poetry and politics. If he went on too long about representation and taxes and trade, she simply focused on his eyes, lost, but in the best of ways …

She melted into the spines of the books as he whispered in her ear, his body close to hers, his hand daring to touch hers again whenever they were alone. Before long, there was no place she'd rather be." (PP. 32-33)
It accomplishes this wholly-involving feat of narrative immersion by setting the grand love story at its centre, against the tumultuous backdrop of the 1953 Iranian coup d'état where the democratically-elected prime ministership of Mohammad Mosaddegh was overthrown by the combined forces of the Shah, and the British and American governments.
Much of the book's early section talks at length about the way in which this momentous period forever changed Iran and paved the way for the Iranian Revolution of 1979 just 26 years later, and how it impacted on many of the characters, all of whom are forced to choose sides in one way or another.
While this is an impressively imposing backdrop, the heart of the book, literally so, is that grand love affair between Roya and Bahman, who meet one day in the beautiful stationery store of Ali Fakhri, a learned man from a scholarly family who stocks his store with works of Iranian poetry, translated Western texts (whose presence is celebrated as a sign that Tehran is a modern city of ever-growing cultural richness) and pens and bottles of jewel-coloured ink.
Kamali depicts it as a magical place, a much-needed escape from the tense hustle and bustle of Tehran which is caught between a slew of competing forces including opposing supporters of the Shah and Mosaddegh and the communists, all of whom believe they have the best vision for the future of Iran.
The shop is a place to which Roya, just finishing high school, escapes to every Tuesday, losing herself in the shelves, in the endless possibilities and beauty they contain.
When she meets political activist Bahman, who seems to know Mr Fakhri extremely well, it is not exactly love at first sight but Roya is indisputably intrigued by his passion and bravado, and his fearlessness, both in pursuing what he believes is best for the future of Iran and his undeniable attraction to Roya.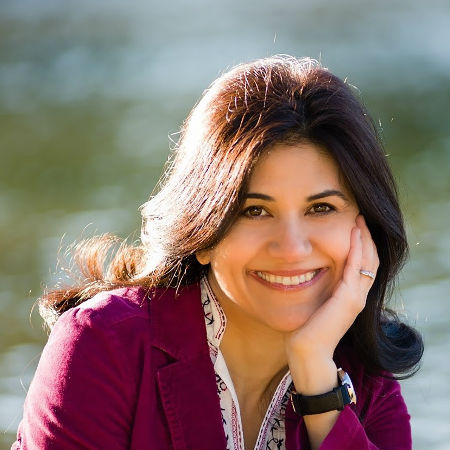 Theirs is, however, an impossible love affair.
Bahman is from a wealthier family than Roya, and while Bahman is determined to pursue love over the arranged marriage his mentally-ill mother has in mind – she is from a poor background and is convinced that her act of marrying up must be advanced by her son still further – life, as always, is not quite that simple.
Quite how Roya and Bahman come to separated for six decades is best left to the pages of this exquisitely-moving book but suffice to say there is a great deal at work that neither of the two lovers appreciates at the time.
It is only many years later, when Roya, who has married the kind, calm Walter whom she met while studying a science degree in California, discovers Bahman lives close to her New England home that the questions she has held close to her heart all those years finally find some answers.
Kamali weaves a tale of lost love that, as with the way of all true love, is never really lost at all, seizes your heart and your imagination in ways that feel very real and affecting.
After all, everyone struggles in ways big and small with life's great regrets, and there is much with which to identify with a book that examines in thoughtful and emotionally-resonant what it is like when those Sliding Doors moments were not what you had thought them to be.
"In the bed, beneath the toothpaste sheets, Roya stroked his chest, searched for his arms, the muscles she had known so well. She kissed his eyes, his cheekbones, his lips. She pressed her cheek against his heart and lay there, grateful for the time she'd had with him, however, short or long it had been, grateful she had known him, grateful that once, when she was young, she had experienced a love so strong it did not go away, that decades and distance and miles and children and lies and letters could never make it disappear. She held him in her arms and said to him all she needed to say.

For that fraction of time, he was entirely hers." (P. 288)
The author describes the great pain of finding out the truth of events that caused great pain, regret and loss in ways that will make your heart ache with the "what ifs" of it all.
While there is romance aplenty in The Stationery Ship of Tehran, there is also the pain and sadness of life's twists and turns, which often take you places you never expect to go.
But almost worse than losing something you felt would always be yours, which is exactly what happens to the blighted love of Roya and Bahman (though, in truth, it was never lost to them), is finding out that they lost it due to forces beyond their control.
What massive measure of grief does this cause six decades later?
Considerable, but there is a measure of healing and closure that comes with Roya and Bahman's reunion and while it is tinged with melancholy, it is also a gift to know the starkness of truth after so long in the shadows of not knowing.
The Stationery Ship of Tehran is a beautiful, surprising book one that leaps far beyond its admittedly attractive, impelling premise to serve up a tale of the very best and worst of life, and how even long after we have given up something to the ages, it can come back, fully restored though flawed, as if it never left in the first place.