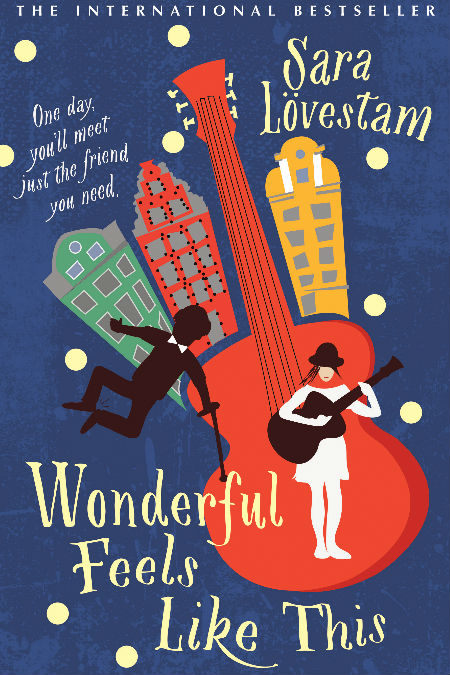 The need to belong is a powerful imperative for all of us.
It's why we form ourselves into religious congregations, clubs, sporting teams and a thousand other permutations of togetherness, surrounding ourselves with likeminded souls who affirm who we are (or gently challenge it) while giving us a a place in the world to call our own.
But what if you can't find your tribe, or as happened to me and many other social outliers, quite mastered, or wanted to, the suffocatingly orthodox rules of belonging (or weren't allowed to by their peer group) growing up? Or worse still, found themselves through no fault of their own, in direct and sometimes violent disagreement with the arbiters of what belonging means?
Steffi Herrera, the protagonist of Wonderful Feels Like This, knows exactly what that feels like, the outcast to end all outcasts at her school in the town of Björke, in the Värmland region of Sweden, right on the Norwegian border, a place than is more like a combat zone than a place of learning for her, and one in which she is regularly called "whore" and "slut", and compared to fecal matter by classmate Karro and her best friend, the compliant Sanja.
"You are who you want to be, Alar told her yesterday evening on the phone. Changing into, and out of, Steffi thinks. It's not that hard to make herself into Hepcat [her online nom de plume]. She just has to let her fingers fly and be the future hope of Sweden when it comes to playing her bass. Alvar had told her: You reach a breaking point when you are tired of having to be the person your surroundings want you to be." (P. 128)
Her one refuge, apart from her dysfunctionally loving family, is her music, with Steffi finding solace in the music of Swedish jazz greats such as Povel Ramel and Alice Babs, and a slew of newer talents, music she brings to life in her bedroom thanks to her bass guitar and prodigious musical talent.
She intends to apply for a music school in Stockholm, the promised land for anyone with a gram of musical talent and aspirations, but until then, she is stuck where she is, not really belonging there but unable to find somewhere else to go to, at least not straight away.
Grinning and bearing it when she isn't lost playing others' music or composing her songs, 15 year old Steffi has pretty much concluded she is a tribe of one when she hears one of Povel Ramel's pouring out of the window of a retirement home one day and goes inside to find jazz great (she's unaware of who he is at the time) 89 year old Alvar "Big Boy Svensson, lost in the glories of jazz.
A friendship quickly forms, born of mutual admiration and the unspoken need for someone who not only understands how important music is, but understands it isn't a dalliance but a defining attribute, if not the defining attribute, of what makes them a person.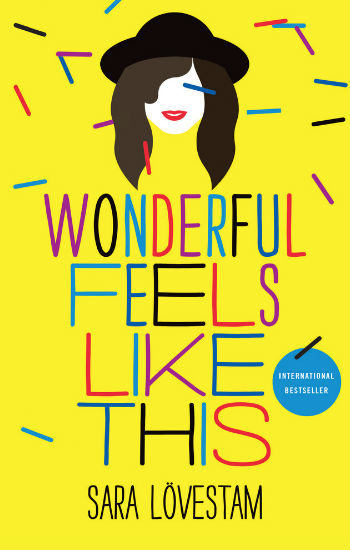 As their friendship grows and develops, what becomes readily apparent is how much they need each other – Steffi who needs someone who understands that her strangeness is all that strange really, and Alvar, decades separated from his jazz glory days in World War Two and immediately after, who relishes having someone to tell his stories to, stories that chart his arrival in Stockholm, his pursuit of jazz-loving Anita, and his rise and rise in the music scene that comes to so heavily define him.
As they talk, and life moves on for Steffi in ways big and small, the greatest life lesson Alvar imparts to his unlikely new friend is an understanding that you can never allow others to dictate who you are or the kind of life you will lead.
Easier said than done of course, but as Steffi grapples with the emotional damage inflicted on her by Karro's constantly cruel taunting through the filter of Alvar's invaluable life experience, she begins to understand that life is never simple or easily understood as she first assumed, and that the people who poisoned her sense of safety and scuttled any chance she had of belonging, are themselves at war with a great many personal demons.
"Only one month remains in the semester. Steffi will never take her Fender to school. Every day when she comes home, she goes into her room and puts the strap of her new Fender around her neck and plays the old songs … [those of] all the other new bassists, the ones Simon in Stockholm calls the new funk movement." (P. 230)
It's a sage lesson for any 15 year old to learn, but it begins to slowly transform how Steffi looks at life, how she approaches it and how it will, eventually, play out.
The joy of Wonderful Feels Like This, which is every bit as fey and yet not as its title might suggest, is that embodies that particular Scandinavian ability to hold light and dark, the good and the bad of life in perfect tension.
If you're paying attention to life, and not everyone is as self-aware as Steffi (it's a trait common to social outliers like her, and countless bullied souls like her who are constantly watching life from the outside in), you come to appreciate that life is lived in this tension, and that no matter how black and white the bullies of the world would like to make life, it will never be that simple.
But it will be, and can be, joyous and fulfilling, something that Steffi comes to appreciate through her rewardingly lovely friendship with Alvar which defines the book in heartwarming and robustly substantial ways.
Wonderful Feels Like This is all about not belonging and then belonging, its every page celebrating what it means to find your tribe, how deliciously liberating that can be, and how important it is to never deviate from who you are and what you want, no matter how much people around you, who are more lost than you know, tried to dissuade you.
Life is, after all, notes Alvar, a very short journey and you owe it to yourself to make the most of it, come what may, and never ever apologise for the person who you are or the extraordinary things you will do.
Take a listen to the whole playlist.