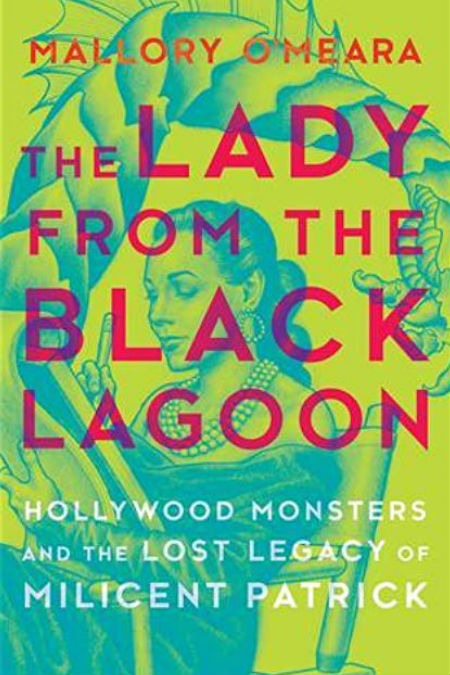 History can be cruel.
A person can stand, deservedly or not, atop the passing colossus of time, full as it is of flimsy whims and fickle fortunes, as if they were and are always meant to be there, and then a scant generation later, they are nothing but a footnote in history (if they're lucky).
One person who most certainly deserved to stand there and did not deserve to fall and be forgotten was Milicent Patrick, who is profiled in Mallory O'Meara's brilliantly-captivating book, Lady from the Black Lagoon.
Patrick was a woman ahead of her time, a pioneering artist who in 1954, in a life full of artistic accomplishments, glamour and living life on her own terms, designed the iconic titular character from Creature from the Black Lagoon.
If you wonder how it is that the designer of one of Universal's celebrated army of monsters including Frankenstein, Dracula, Wolfman et al could slip off the radar so completely, O'Meara does an immersively and utterly engaging job of explaining how a mix of the misogyny of the day, small brittle egos (not Milicent's but many of the men around her) and denied opportunities that stopped someone as talented as Patrick was from taking up her rightful place as one of the premier artists and designers of hers, or any day.
Adding richness and personal vitality to O'Meara's enrapturing recounting of Patrick's storied life is the way she deftly weaves her own story into that of her fascinating subject's, providing us with an absorbing, and revealing look at how life has, for many women, changed only a little since the 1950s, regardless of their field of endeavour.
"In 1954, Milicent Patrick was an artists working for the world-renowned special effects shop at Universal Studios in California, the company famous for its monsters … That year, Universal was gearing up to unleash their latest horror creation upon the world, Creature from the Black Lagoon, and Milicent Patrick had just made history by designing it. No woman had ever designed a monster for a major motion picture before.

Universal sent Milicent on a press tour across the country to promote the film. During the months she was away, a storm of resentment and jealousy raged back at the studio … By the time she returned to Hollywood, she no longer had a job." (P. 13)
Just as importantly, O'Meara, who is self-deprecating, funny and insightful – her witty footnotes alone are worth the price of admission to the world of Milicent Patrick – places her subject's professional efforts and her own in the context of the wider struggle for equality and recognition by women in the film industry, and society as a whole.
The remarkable thing about the wide narrative palette upon which Patrick's magnificent life is brought from the shadows into the light in Lady from the Black Lagoon is that it does not confuse or muddy the tale of this incredible woman's life.
In fact, by placing Patrick in the context of the societal changes that were taking place throughout her life, and which have reached a recent, and hopefully society-altering crescendo with the #MeToo movement, O'Meara, herself a film creative working in the monster movies genre, illuminates and affirms the importance of telling the stories of people like Patrick who might otherwise have been forgotten.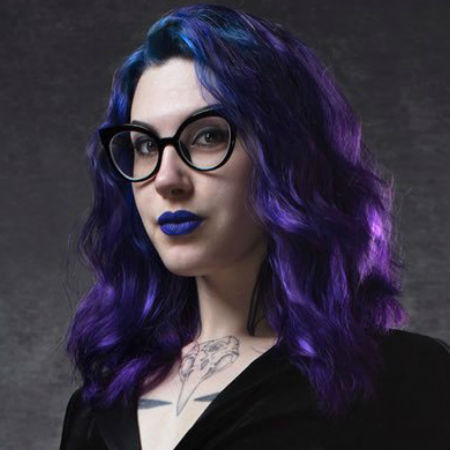 Women like Patrick have been, and continue to be pivotal, in the story of the film industry in particular and society as a whole, and O'Meara makes a compelling case for the work of all women to be far more valued than it is currently is, even 65 years after Patrick's groundbreaking creation of the monster whose creation would be attributed to her boss at the time, Bud Westmore, a man who couldn't handle a woman taking glory away from him (glory that was, as O'Meara is at justifiable pains to point out, was never his to begin with.)
Lady from the Black Lagoon works as both a recounting of Patrick's life, one so far obscured by jealous or ego-possessive men, and dysfunctional dynamics within her family, that it took considerable digging by O'Meara to unearth many of her biographical details.
So tenacious did the author have to be in separating fact from fiction, folklore from truth that the book reads like a detective novel at times, and a rip-roaring one at that, not simply in unearthing salient details about Partrick's glamorously artistic but also down-to-earth and sometimes blighted life, but in its quest to elevate the achievements of all women, many of whom have seen their achievements pushed aside in favour of the men too often calling the shots.
"It's easy to speculate about Milicent's life and happiness. What if she could have had children? Was her life empty because she couldn't procreate? Would things have been better if she had worked in a different industry, one where her life was more normal and average? How would her life be different without the relationship trauma? But I'm not here to make those calls. As far as I can tell, Milicent did that things that she wanted to as best as she could do them and made up for things that she couldn't." (P. 261)
Given O'Meara's very personal stake in Patrick's life in particular and the role of women in creative industries such as film Lady from the Black Lagoon percolates with a gripping passion, possessing an enjoyably argumentative spirit at times that is wholly justified when you consider how poorly people like Patrick have been treated by the male-dominated systems in which she had to live and work.
And how poorly creative powerhouses like O'Meara lamentably continue to be treated.
By comparing Patrick's extraordinary but also beautifully ordinary life – we are taken from the start to the finish of Milicent's life in a way that is never boring and which always uses the facts to make a case for how valuable and important a person she was – to her own, O'Meara elevates the Lady from the Black Lagoon to a unique biographical excursion that is part life story, part life story, part rallying cry and absolutely, brilliantly beguiling.
As we get to know Milicent Patrick, whose variety of nom de plumes were as varied as the creatively-rich stages of her life, we get to know our society better and appreciate what needs to change more fully so that women like her, those working today in the industries they love, aren't forgotten but receive the opportunities and accolades they so richly deserve.