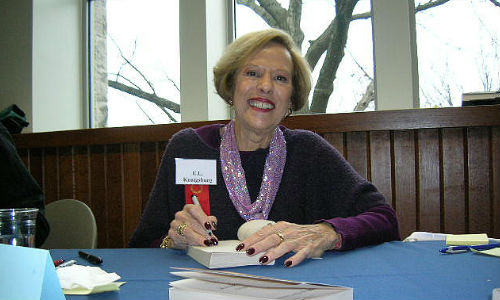 * This post originally appeared on writingbar.com
Books, like music and certain scents, possess a potent ability to conjure up long-dormant memories.
Just how potent was brought home to me when I read that E. L. Konigsburg, author of From the The Mixed Up Files of Mrs. Basil. E. Frankweiler (1967), and about 20 other books for children and young adults, had passed away at the age of 83.
You can read a full obituary here.
In mere nano-seconds, I was transported back to a time when dinosaurs ruled the earth and I … just kidding.
It was, in fact, 1975, there was not a Stegasaurus to be seen (much to my disappointment), and I was in Year 5 at primary school excitedly filling out my latest Scholastic books order.
I clearly remember like it was yesterday ordering Konigburg's iconic book, along with The Finches Fabulous Furnace by Roger Wolcott Drury (1971) and devouring both when they arrived some weeks later.
(This was pre-Amazon, and fast courier shipping but after dinosaurs, just so we're clear.)
The fact that I remember both these books clearly, and can recall their titles and authors all these years later is testament to the fact that both Konigsburg and Drury crafted imaginative stories that have stood the test of time.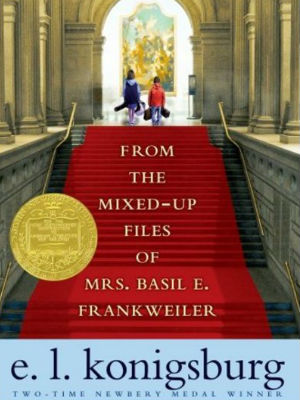 So it was with some sadness that I read about Konigsburg passing.
But she was not just a major influence on my childhood.
She powerfully impacted the lives of children everywhere who could identify with characters who were, in her words, "softly comfortable on the outside and solidly uncomfortable on the inside" (source: eduplace.com)
And her appeal never wavered throughout the years, largely because she was able to meet children where they were at.
She noted in an interview with Scholastic Teachers that:
"The essential problems remain the same. … the kids I write about are asking for the same things I wanted. They want two contradictory things. They want to be the same as everyone else, and they want to be different from everyone else.They want acceptance for both."
And her imagination was vast and limitless, with just enough quirkiness to appeal to readers who liked a little oddity dropped into their books.
Her books, especially her best known work, From the The Mixed Up Files of Mrs. Basil. E. Frankweiler (which won her the first of her two Newbery Medals; the other being awarded to The View From Saturday, released in 1997) gave children the confidence to believe anything was possible.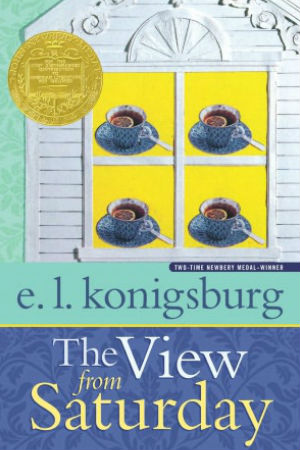 It certainly spurred me to write and dream and pursue all those grand impossible ideas that reality said should not even be attempted.
Thank you E. L. Konigsburg for the imagination, the inspiration, and the motivation to live life larger than I thought possible.
* Which books and authors had a similar effect on your as a child?