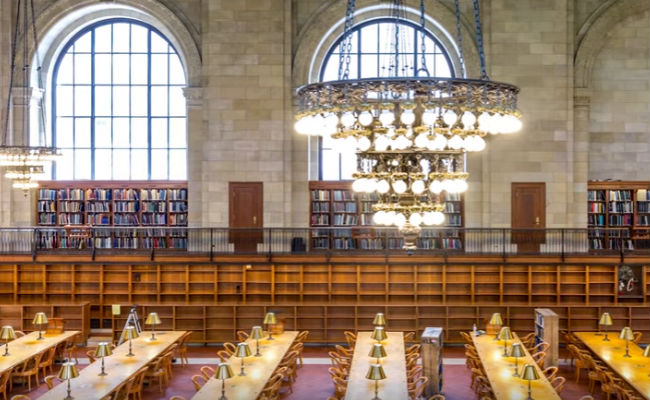 The Rose Main Reading Room of The New York Public Library is an impressive space.
The beautifully-appointed cavernous room is full of reading desks,  a studious atmosphere, thousands of library users during opening hours, and as you'd expect, a titanic number of books (over 52,000 to be exact).
It is by every measure a mammoth enterprise so you can well imagine that when it closed in May 2014, along with its sister room on the third floor of the Stephen A. Schwarzman Building, the Bill Blass Public Catalog Room, for two years of repairs and restoration, that removing all the books would not have been an undertaking for the fainthearted.
But of course what goes out must come back in again, and so in preparation for the reopening of both rooms on 5 October, a finely-coordinated operation went into play to get all the shelves restocked in time.
The whole impressive undertaking was captured for posterity by videographer/photographer Max Tuohey who edited everything down to a hypnotically-immersive two minutes.
It's amazing to watch and makes you appreciate how much work goes into keeping our centres of learning and knowledge open to an eager book-loving public.
(source: Laughing Squid)