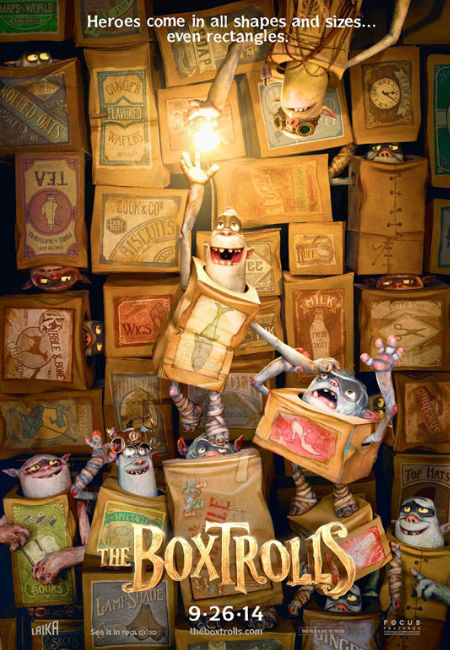 The Boxtrolls, based on the fantasy novel by Alan Snow, is due onto cinema screens till sometime late next year but it's already generating lots of buzz for the amazingly creative people behind it – Portland-based Laika Studios, headed by respected stop-motion animation wunderkind Travis Knight.
Travis and his talented team were the group responsible for the Oscar-nominated animated gem ParaNorman (2012), and the gorgeous Coraline (2009), based on the book by Neil Gaiman, and it looks like they have hit the jackpot already with their new effort, The Boxtrolls if this quirky, sweet and cute as a button … or should that be box troll? … is any guide.
It looks to have all the visual whimsy and heart-and-soul of Pixar's efforts with Laika's own appealingly darker flavour.
And the charming, delightfully meotionally-intimate trailer is so beguiling and entrancing that it makes you want to see the movie immediately rather than have to wait until September 2014.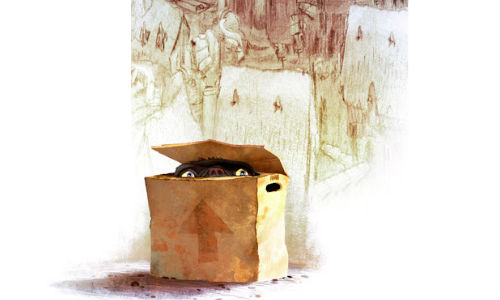 But what is really garnering attention, particularly among the LGBTQI press, is the narration, which celebrates the fact that families are no longer just of the nuclear variety, actively celebrates the diversity of today's familial groupings, recognising that love is love no matter what shape or size it comes in.
"Sometimes there's a mother.
Sometimes there's a father.
Sometimes there's a father and a father. Sometimes both fathers are mothers.
Families come in all shapes and sizes.
Even rectangles."
Travis Knight is unapologetic about what he recognises will be an unpopular stance among certain, more conservative, groups, as he made clear to hollywoodreporter.com:
"There are going to be people who simply don't agree with that and we understand, but we also won't flinch from the consequences of that. The kinds of films we make have to be consistent with our values and how we look at the world and sometimes that means putting yourselves out there a little bit."
Laika's aim, as he points out is simply to tell a "compelling and meaningful story", which just happens to include some deeply relevant musings on the nature of the family unit, gay or otherwise.
I am simply grateful that there are filmmakers like Knight and the Laika team who are brave and visionary enough to put out a movie that isn't afraid to portray the realities of life, however metaphorically and fantastically couched, and charm the socks off us while they do it.
The Boxtrolls opens in USA on 26 September 2014. No Australian release date has been posted at this time.