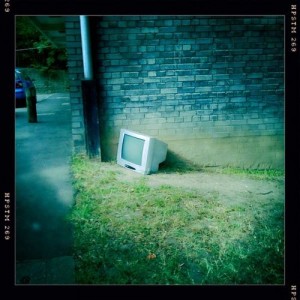 It's the modern pop culture equivalent of the gathering up of the dead during the Black Death in the Middle Ages.
Once a year all the major US TV networks gather in New York for what is called "upfront season" to announce which shows have survived the brutal contest for viewers'  eyeballs, which new shows will gather at the starting line for the new Fall (Autumn) TV season, and which have faded into oblivion. Or more precisely in the case of the latter programs, which of them, stumbling close to the precipice, will be simply put out of their misery and pushed unsentimentally into the yawning void.
While it is a business as usual for the gathered broadcasting executives, and the assembled journalists and media analysts waiting to hear the list of the dead, and slightly maimed (those shows that are given a reprieve but for a smaller number of episodes; such as Community and 30 Rock this year which garnered orders for 13 episodes apiece), fans are not so sanguine. They spent the weeks leading up to this week quaking in fear, fearful their favourite show will not survive the cull. And then mourning or celebrating depending on what the TV gods in suits decree.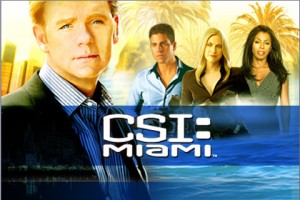 As usual, this year's "upfront season" had its share of surprises. While shows like CSI: NY and CSI survived, their sister show, CSI: Miami was given the axe despite rating higher than its New York-based counterpart. Similarly both Grey's Anatomy and Private Practice have been granted a stay of execution, despite both sliding in the ratings over the last season. Sometimes there is no discernible rhyme or reason for why some shows go to God and others stumble back out into the bright light of  a clinking cathode tube.
Then of course there are the other cancellations which don't induce these kinds of mouth-slapping gasps. Among them, Sarah Michelle Gellar's big bright TV comeback Ringer which met with the executioner's axe as expected, its ratings insufficient to keep it on screens and Alcatraz which came loaded with an intriguing premise and the imprimatur of the gifted J. J. Abrams but a rather lacklustre execution.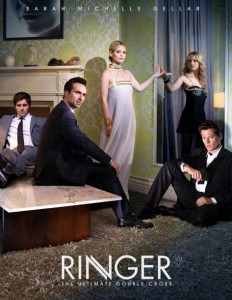 Other shows that were euthanised before they died a natural ratings-deficient death were the Kathy Bates' dramedy Harry's Law,  freshman show Awake, which again had a brilliant premise that didn't translate to an engaging ongoing drama, and Fox's dinosauric blockbuster, Terra Nova, which promised much but didn't perform as well as hoped.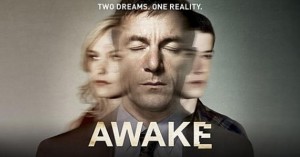 But while the fans of those shows immediately donned mourning black and took to the 'net to plot their campaigns to have the shows revived, other fans were dancing in the streets. Among them the aforementioned Community, Cougar Town (which performed a miracle and survived by moving networks from ABC to TBS), Parks and Recreation and Happy Endings, all of which will live to broadcast another another day. They were joined by shows like Big Bang Theory, Once Upon a Time, Glee, The Mentalist, and Castle, who were shoo-ins for renewal and shall bask once more in the adoration of their fans once September rolls around.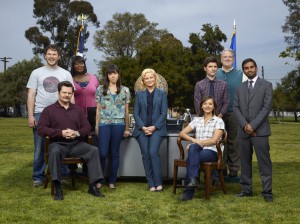 And then there were those shows that simply reach the end of their natural lives, a rarity in the cutthroat world of American television. House is shuttling off its mortal coil as is the soapy extravaganza that was Desperate Housewives. By all accounts the latter show has experienced a renewal of creative chutzpah in its final season, recapturing the intrigue and saucy melodrama that made it a must-see in its early days on air.
It means that this mainstay of broadcast for the last eight years will be able to go out which a bang and not a resigned whimper, something that the cancelled shows, all of whom are now consigned to the dustbin of pop culture history and the far flung nether regions of the internet, will never have the chance to emulate.