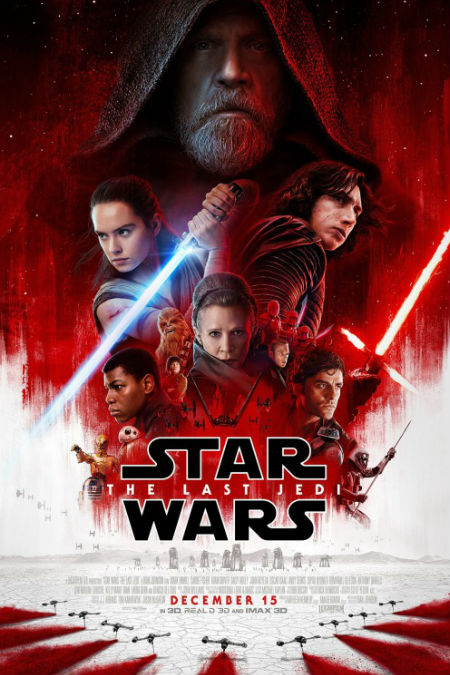 SNAPSHOT
Rey took her first steps into a larger world in Star Wars: The Force Awakens and will continue her epic journey with Finn, Poe, and Luke Skywalker in the next chapter of the continuing Star Wars saga. "The Last Jedi" is written and directed by Rian Johnson and produced by Kathleen Kennedy and Ram Bergman and executive produced by J.J. Abrams, Jason McGatlin, and Tom Karnowski. (synopsis via Coming Soon)
Behold my long time ago in a galaxy far, far away fanatics, there is another trailer full of mystery and wonder and details over which to obsess and minutely examine should you be so inclined (and I'm glad for the people that are since they pick up on so much cool stuff that I've missed).
In the second of the trailers for the hotly-anticipated next chapter in the Star Wars saga, The Last Jedi, there is a lot of detail thrown into the mix, including our first glimpse of the First Order's Supreme Leader Snoke who does his best megalomaniacal bad guy ranting about unfettered power, Kylo Ren dealing with some substantial mummy issues – speaking of which we see the much-missed Carrie Fisher in her final performance as Princess Leia; we are assured she will be given a fitting farewell – and coming into her Force-ful own.
It's looking epically captivating and enthralling, and on the 40th anniversary of the first Star Wars film I, or anyone else for that matter, saw, it looks like the perfect way to make this most momentous of dates.
May the Force be with you – especially when it comes to getting pre-release tickets for the first week of sessions.
Star Wars: The Last Jedi releases 14 December in Australia and 15 December USA.