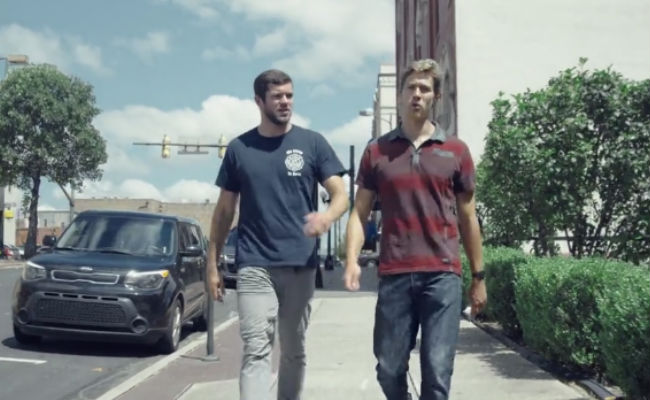 SNAPSHOT
A man in a time loop must work with his brother to prevent a catastrophic fire. (synopsis via Vimeo)
Exit Strategy is one powerful piece of deeply-affecting storytelling that runs its entire length including a bittersweet emotional whammy, in the course of 15 tightly-plotted but deeply human moments.
What first appears as a garden-variety time loop scenario ends up being anything but, suffused with benign brotherly estrangement that masks a longing to reconnect, fate vs. freewill and a quietly-executed ending that will leave you moved beyond belief.
It's no wonder this superlative short film was selected Official Selection of Tribeca International Film Festival and has won a slew of awards including being the winner of $50,000 Grand Prize Louisiana Film Prize and scoring the Filmmaker Achievement Award Mammoth Film Festival.
Pop Culturalist nails it when it says this about Exit Strategy.
"Ambitious, powerful, and emotionally poignant, Exit Strategy is a masterpiece in storytelling. Bible not only conjures an intriguing plotline, but he also creates likable characters that you fall in love with and root for, all within the film's 15-minute runtime. His work is supported by the inspired performances from his lead actors, Christopher O'Shea and Richard Kohnke, who are commanding, yet vulnerable. A must-see."
You must take the time to watch this film all the way through and maybe hug someone you love too?