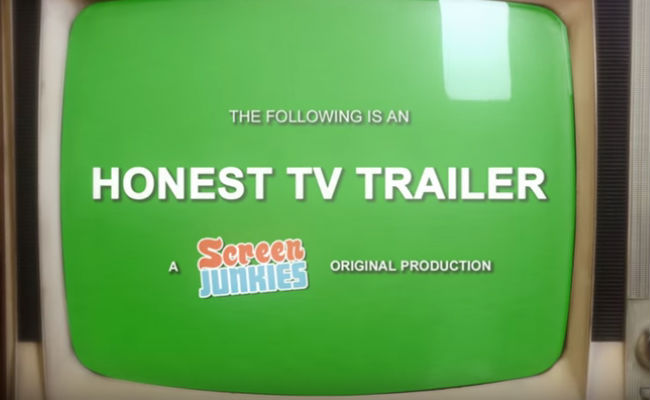 The Honest Trailers from Screen Junkies are simply brilliant.
Even if you are utterly devoted to a show like The Walking Dead, which yours truly and so many others are, it's still fun to take a step back and laugh at some of the wild inconsistencies in the show.
Thanks to the reviews I post on the show each week I do pick up on quite a number of the things Screen Junkies highlight but even I'm impressed with not only what notice but how articulately and hilariously they make their points such as how you should NEVER invite Rick and the gang to your safe haven. EVER. Don't do it OK? You'll thank us later.
And as EW notes, there's a lot of other things undead on their radar this time around too:
"But if the ScreenJunkies crew is truly upset over anything (other than the seeming shift from every character having the possibility of dying to largely only supporting characters dying), they still can't quite move past how the (SPOILERS for the last half-season) fake death of Glenn has "further devolved" the show into one where no one can die: 'Even when they're clearly eaten by a massive herd of friggin' zombies', the voice-over for the trailer laments."
Love the show for sure but always be ready to laugh at some of its flaws because every show, no matter how brilliant and The Walking Dead most certainly is, has them.
Thank god we have Screen Junkies to point them out so perfectly.