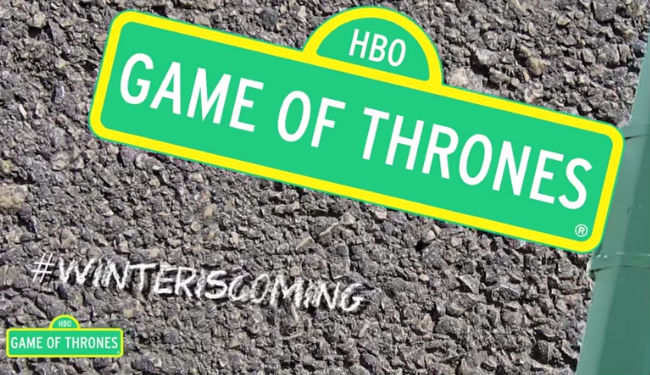 You may or may not have noticed that finding the way to Sesame Street is now going to entail a 9 month detour to HBO.
In news that surprised many people, but which upon examination is pretty much a win-win for all concerned, Sesame Workshop (previously the Childrens' Television Workshop) signed an agreement on 13 August with HBO, revealed The Hollywood Reporter, that will see Sesame Street sharing cable and digital platform space with the likes of Silicon Valley, and yes, Game of Thrones for at least the next five years.
With revenues declining from DVD and merchandise sales, and traditional home of the show, PBS, only providing about 10% of production costs through licensing fees, the non-profit Sesame Workshop was finding it increasingly hard to meet its mandate to educate the children of the world as it has for almost 50 years.
The solution? Bring in more funding from HBO who get first-run rights to all new programs – the cash injection will allow Sesame Workshop to provide twice as much content as previously – while letting PBS show the episodes nine months down the track for the low-income families that are Sesame Street's main target demographic.
So it's a big deal and one that will hopefully mean lots more of the same old Sesame Street whit, charm and commitment to education that we've come to know and love.
Even so, the internet, as is its way, had some fun with the deal – check out this TIME article to see just how much fun was had – including David Elmaleh who has rather cleverly brought Game of Thrones' rather gritty, violent visuals together with Sesame Street's contrastingly joyously upbeat theme song.
Another win-win that will amuse no end as you reset your viewing GPS to find Sesame Street somewhere down #winteriscoming road …