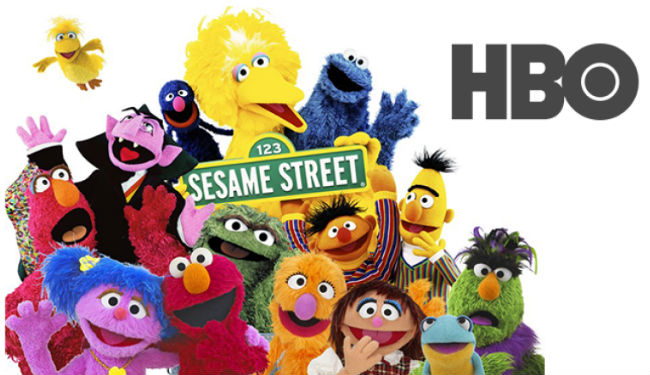 Yes Sesame Street, on air for 45 years on PBS, and a recognised leader in the field of children's educational programming – not to mention the home of Big Bird, Ernie & Bert and Grover, is on the move.
Yes, the entire street!
For those of us that blanch at the idea of moving one house, the idea of shifting an entire street from one location to another, in this case from PBS to HBO, where new episodes will air from 16 January 2016 – PBS will get those episodes 9 months later as well continuing to be the home of older episodes – must seem positively horrifying.
But the good people at Sesame Workshop seem wholly unfazed the idea, since it will mean a whole lot of extra money going towards their vital goal of educating the world's children.
Like any move though there will be some changes as Monkey Fighting Robots points out:
"With Sesame Street's new half-hour format (On PBS they would run an hour long), several other changes will occur along with the show's move to HBO.

"Perhaps the biggest change is the addition of a new cast member, Nina, a young Hispanic Woman. Cookie Monster will have a brand new segment where he fights crime with cookies. Elmo will move into a brownstone at 123 Sesame Street (which is a big step for Elmo) , Cookie Monster will move into an apartment above Hooper's Store ( poor Alan), Big Bird will settle into a new nest ( Big Bird doesn't handle change well) and Oscar will be in a new garbage can . Scheduled to appear in the first group of episodes are Gwen Stefani, Pharell, Alan Cumming, and Ne-Yo. The HBO version of Sesame Street will also feature a new theme song."
That's a whole of moving around but the same old Sesame Street and I predict everyone will settle in just fine.
Sesame Street will air all new episodes on HBO from 16 January 2016.